STIHL HSA 94 R Cordless 75cm/30" Hedge Trimmer Shell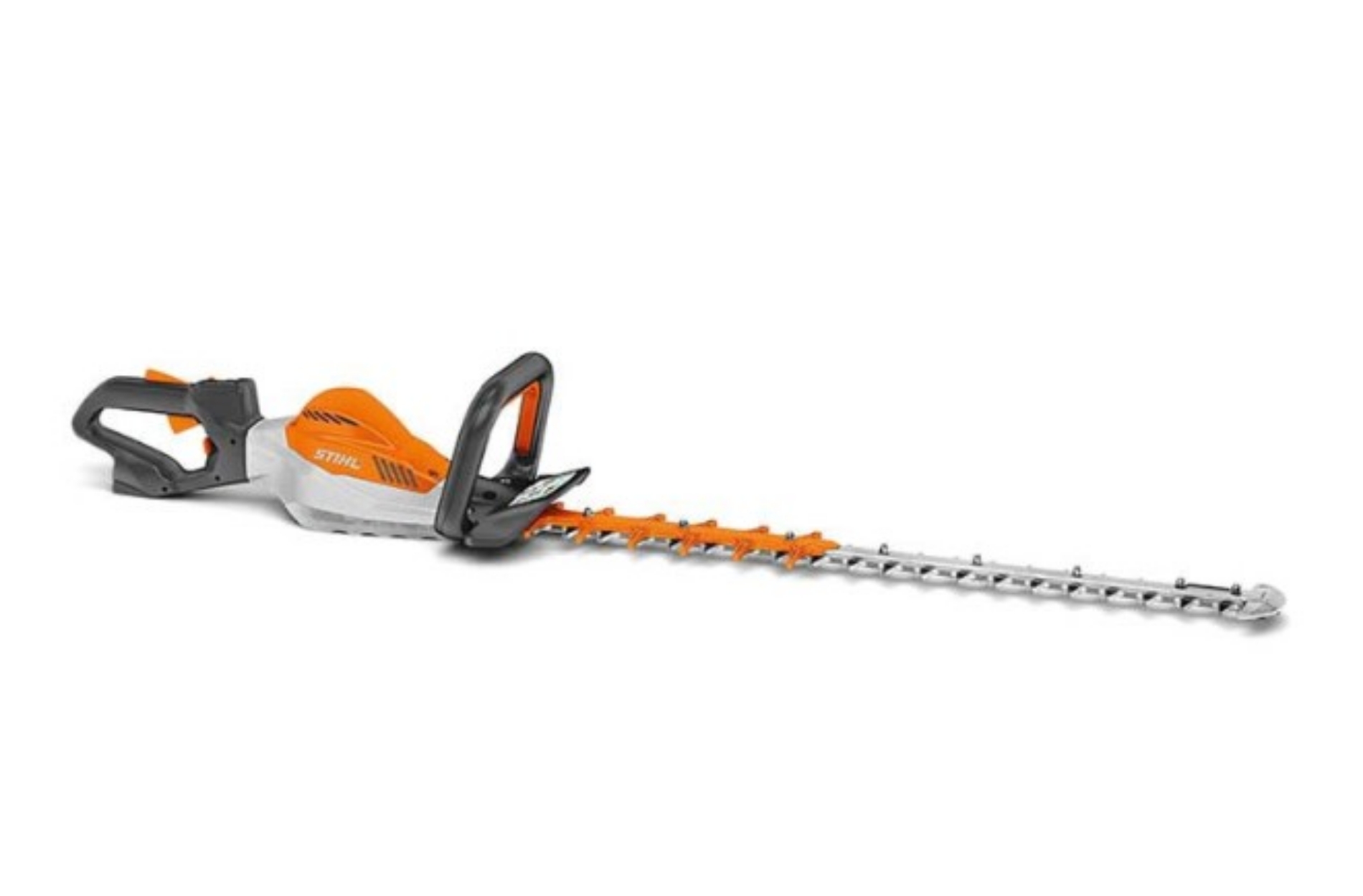 STIHL HSA 94 R Cordless 75cm/30" Hedge Trimmer Shell
£438.00
Detailed Description
STIHL HSA 94 R Cordless 75Cm/30" Hedge Trimmer Shell
The Stihl HSA 94 R is an extremely high-performing hedge trimmer aimed at the professional user. As you would expect from such a top quality machine, it boasts many excellent features which make it the perfect partner for the hard working professional who needs to work for extended periods of time.
Robustly built, it's perfectly capable of heavier workloads on a daily basis and can cope well even when under extreme load when performing heavy pruning.
If you need assistance please contact our team on 0330 175 9558 or email orders@sunbeltsales.co.uk. Alternatively, you can use our live chat option.
Features & Benefits
Double sided cutting blades
STIHL EC engine
Screw-on tip protector
Screw-on cut protection
Loop handle with inner switch
Rotating multi-function handle
Cutting variation (R)
Adjustable blade stroke
Technical Specification
Power consumption (kW)
0.6 kW
Displacement CFM
27.2 cm3
Diameter (mm)
Cutting 380
Document Download
Documentation File Format Size
Instruction Manual stihl HSA 94 R
PDF
7.4 MB
What's In The Box
1 x STIHL HSA 94 R Cordless 75Cm/30" Hedge Trimmer Shell
Related products
Autocut C26-2
Decompression system
STIHL 4-MIX® engine
Anti-vibration system

In stock

36 V, 6.0 Ah Li-Ion battery
Increased run times
LED charge indicator

In stock
Need some help?