Surveying Instruments
We stock one of the widest ranges of surveying equipment for sale in the UK. Our range includes total stations, 3D survey laser scanners, UAV's, theodolites, GNSS surveying equipment, construction lasers, levels, machine control equipment, utility detectors and surveying instruments. Sunbelt Rentals is an authorised distributor and service partner of Leica Geosystems, and a distribution partner of both FARO Technologies and Radiodetection.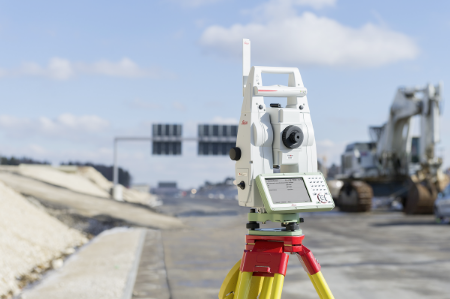 Total Stations
Offering a complete site solution, Total Stations allow professionals of all technical abilities to perform accurate, efficient measurements with minimal fuss.
Take advantage of a range of accurate and reliable Total Stations, equipped with unsurpassed angle, distance and reflectorless technology, and with a powerful suite of onboard programs makes any surveying task easy.
We offer a full range of models to suit all levels of project requirements – from manual total stations to one person operated kits.
Our expert team can assist you with pre-project consultation designed to find the most suitable instruments for your work. If you are using your total station for remote monitoring work, we can assist with setup and provide you with support throughout your project.
Our expert team are available to offer a wealth of advice about total stations and the most suitable models to suit your projects - call us on 0330 175 9558.
To find out more about our Survey Support Service, click here>>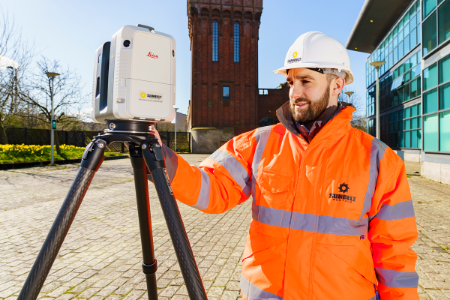 3D Laser Scanning
Laser Scanning is an increasingly popular tool for collecting vast amounts of accurate spatial data within a short amount of time. This makes laser scanners a popular piece of equipment within surveying, film and archaeology companies where on site time may be restricted.

Scanners collect millions of individual point measurements within minutes. The measurements are then plotted within a single XYZ coordinate system to form a 'point cloud' of the object's external surface. With the addition of GPS data, these points can be geo-referenced and transformed into a global reference system. Multiple data clouds collected from different viewpoints can also be combined ("registered") using common features to create one 3D dataset. For example, a building could be scanned to include all external walls and then registered together to include scan data from inside the building.

The resulting 3D data can be used for visualisation, modelling and planning in 3D, to use in BIM, geomorphological change and heritage projects. The point cloud data can also be used to take any number of measurements without having to physically them on site. Point cloud data can form the basis of a rich dataset containing more than purely spatial information (XYZ). For example, intensity or photographic imagery could be applied to create a coloured point cloud and 3D vector data can be over laid to map pipes and cables.
To find out more about our Survey Support Service, click here>>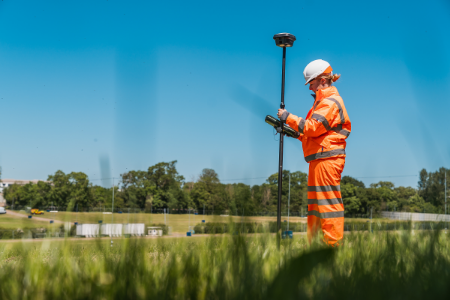 GNSS Systems
GNSS surveying systems combine state-of-the-art technology with powerful data management capability.

Leica Viva GNSS is a complete range of versatile GPS solutions that offers both fully integrated and totally modular systems. To provide ultimate flexibility, the Leica Viva range takes advantage of four major satellite constellations: GPS (American), GLONASS (Russian), Galileo (European) and BeiDou (Chinese).
To find out more about our Survey Support Service, click here>>