Surveying Equipment
We stock one of the widest ranges of surveying equipment for sale in the UK. Our range includes total stations, 3D survey laser scanners, UAV's, theodolites, GNSS surveying equipment, construction lasers, levels, machine control equipment, utility detectors and surveying instruments. Sunbelt Rentals is an authorised distributor and service partner of Leica Geosystems, and a distribution partner of both FARO Technologies and Radiodetection.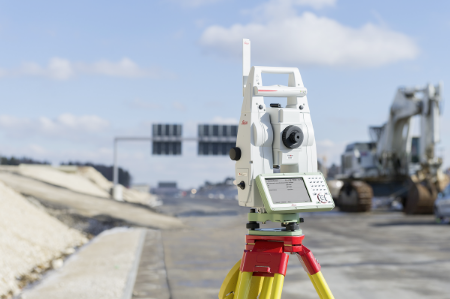 Total Stations
We offer a complete range of total stations for surveying, construction and engineering work. Allowing accurate, efficient measurements with minimal fuss, our total stations are equipped with angle, distance and reflectorless technology. A powerful suite of onboard programs makes any surveying task easy.
We stock a full range of models to suit all levels of project requirements - from manual total stations to robotic one-man kits. Our expert team are available to offer a wealth of advice about total stations and the most suitable models to suit your projects - call us on 0330 175 9558.
To find out more about our Survey Support Service, click here>>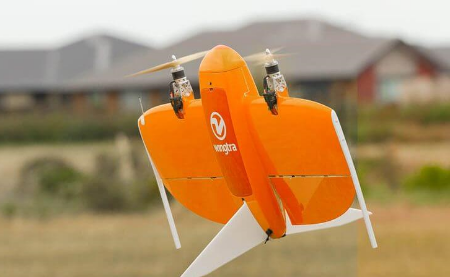 Airborne Surveying
The use of Unmanned Aerial Vehicles (UAV's) to carry out survey and inspection work has become increasingly widespread due to significant advances in UAV and photogrammetry technology.

The range and specification of cameras and sensors available has risen along with payload capacity. Improved photogrammetry software allows the images to be processed into orthomosaic photographs and digital terrain models.

UAV's have applications for large scale mapping projects, building inspections, stockpile monitoring, search and rescue and erosion monitoring, and much more.

We have the knowledge and skills to be able to support your entry into the world of Aerial Survey work. We can advise you which UAV and sensors you will need for your work and provide full training and support when it comes to processing your data into 2D and 3D models.

To legally fly a small unmanned aerial system in the UK the Operator is legally required to hold a Permission for Commercial Operations (PfCO) from the UK Civil Aviation Authority (CAA). Before a PfCO is issued the Operator must write and have approved an Operations Manual. Also any pilots who are to fly for that Operator must hold a CAA approved NQE issued qualification demonstrating their operating competence and flying capability.
To find out more about our Survey Support Service, click here>>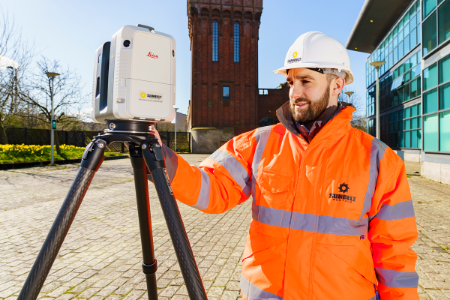 3D Laser Scanning
Laser Scanning is an increasingly popular tool for collecting vast amounts of accurate spatial data within a short amount of time. This makes laser scanners a popular piece of equipment within surveying, film and archaeology companies where on site time may be restricted.

Scanners collect millions of individual point measurements within minutes. The measurements are then plotted within a single XYZ coordinate system to form a 'point cloud' of the object's external surface. With the addition of GPS data, these points can be geo-referenced and transformed into a global reference system. Multiple data clouds collected from different viewpoints can also be combined ("registered") using common features to create one 3D dataset. For example, a building could be scanned to include all external walls and then registered together to include scan data from inside the building.

The resulting 3D data can be used for visualisation, modelling and planning in 3D, to use in BIM, geomorphological change and heritage projects. The point cloud data can also be used to take any number of measurements without having to physically them on site. Point cloud data can form the basis of a rich dataset containing more than purely spatial information (XYZ). For example, intensity or photographic imagery could be applied to create a coloured point cloud and 3D vector data can be over laid to map pipes and cables.
To find out more about our Survey Support Service, click here>>