Machine Control and Safety
Machine Control and Safety
Machine control involves the integration of survey positioning equipment onto earthmoving machines and is typically used by contractors who need enhanced safety and productivity on work sites when excavating, grading, dredging or piling.
Accuracy is improved when the machine control solution is placed directly on the machine, helping operators move earth faster and for longer. Operating costs are in turn lowered as machinery is on site for less time. Machine control eliminates the need for time-consuming, costly engineering works.
We offer a full range of machine control solutions from leading machine control manufacturers Leica, Topcon and Trimble. We also offer a range of safety solutions including proximity alert and movement restriction systems.
As well as offering machine control products to buy, our experts can advise on installation, training and technical support. Contact us today on 0330 175 9558.
To find out more about our Survey Support Service, click here>>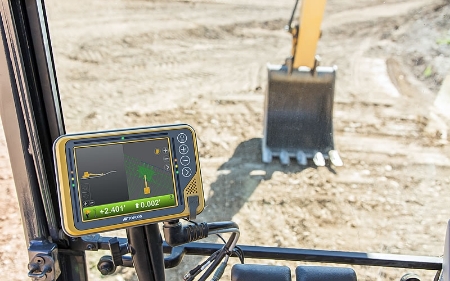 3D Systems
Providing maximum performance and efficiency these excavator systems can handle complex excavating jobs with ease while maintaining high accuracy, saving time and cost by eliminating grade checking and reducing work.
Either a GPS or Prism is mounted on the machine which works in conjunction with a base station or total station, which tells the system it's accurate position and where it is on the face of the earth.
A 3D model is loaded onto the system so the machine knows where is should be, the system combines these two sets of data and adjusts the blade as the machine moves along to trim to the required new design.
The system is perfect for large scale bulk earth moving and rough grading.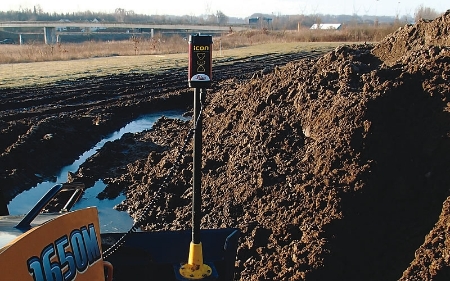 2D Systems
Excavate a range of profiles including level, gradients, dual slopes and trenches.
The 2D systems laser receivers are, mounted on the machine and use the laser beam to indicate where the required level is to dig.
A 2D laser system uses a grade laser to guide the machine
Two laser detectors are mounted on the blade which pick up the laser and adjust the blade automatically
This system is perfect for simpler levelling or grading work such as sports pitches, large foundation pads, etc.
Typical accuracy ±5mm
No complex 3D model required just simple grade information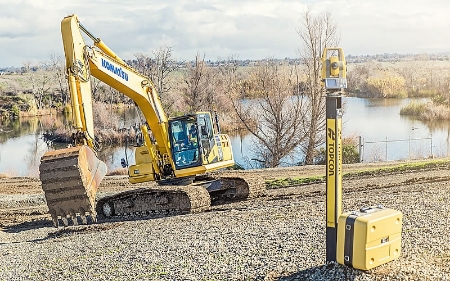 3D Total Station Systems
The LPS (Local Positioning System) works exactly the same as the 3D GPS system, but uses a robotic total station to control the machine rather than the GPS.
This improves the accuracy to ± 5mm, however the working range from the total station is reduced to 150 metres.
This system is ideal for finer trimming work and paving.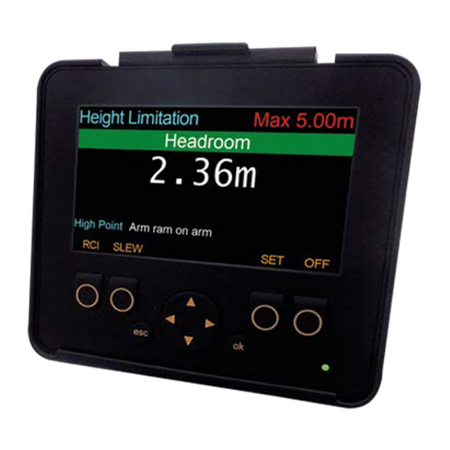 Plant Safety Devices
In order to help create a safer working environment and enhanced awareness for machine operators and pedestrians, we offer a range of movement restriction and monitoring systems. These include roll over monitors for use in conjunction with excavators, dumpers and rollers, movement restriction systems that limit the height and slew of plant machinery and personal alert devices.