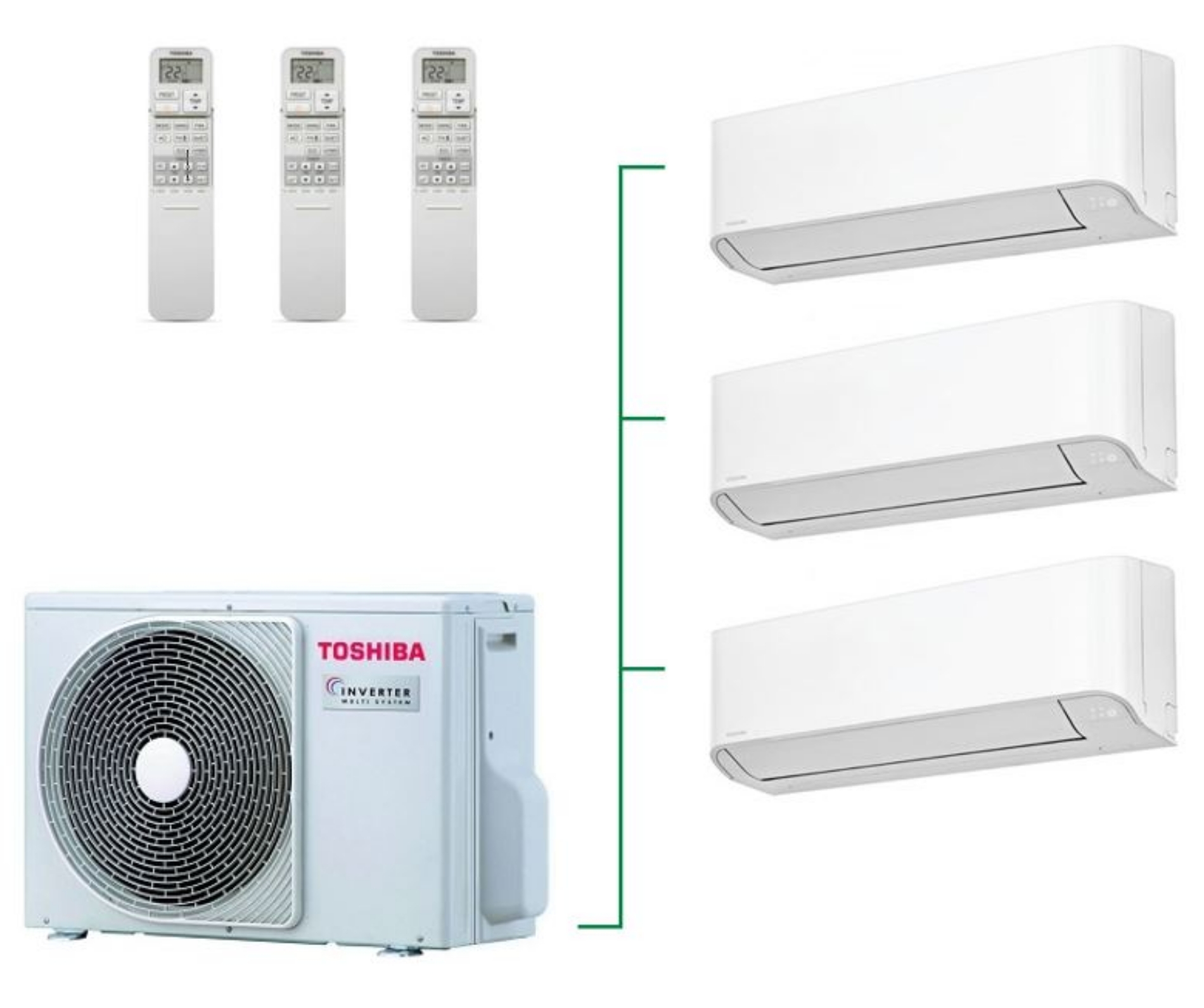 Toshiba 5.2kW Seiya Air Conditioning Package - 3 Rooms
£1654.17
Detailed Description
Toshiba 5.2kW Seiya Air Conditioning Package
The RAS-3M18U2AVG-E outdoor heat pump and air conditioner unit can run up to 3 indoor air conditioning units. This system can run in either cooling or heating mode.
Height: 630mm | Width: 800mm | Depth: 300mm | Weight: 46kg
Toshiba high-quality multi-split systems contribute to drastically reducing operating costs and increasing energy efficiency. The multi-split outdoor unit achieves efficiency in partial load conditions where the Toshiba inverters deliver their best performance. Toshiba's new super-efficient DC twin-rotary compressor enables top-class performance at low energy consumption.
The Toshiba 5.2kW Seiya package includes 1 x RAS-3M18U2AVG-E outdoor unit and 3 x RAS-B10E2KVG-E 2.5kW indoor units.
Seiya High Wall Mounted - KVG-E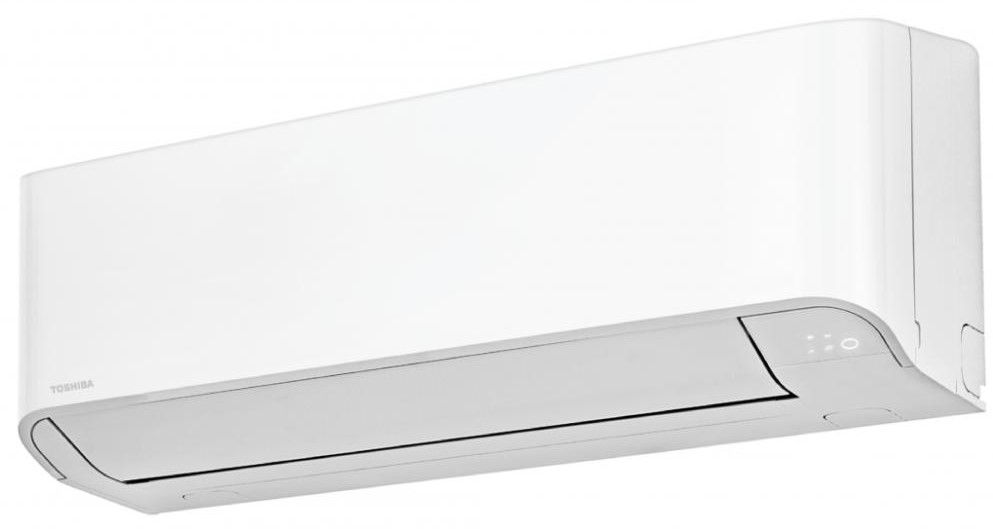 Elegant and slim-line flat-panel design | High energy saving | Low noise – 19dB(A) in silent mode | User friendly wireless remote
Choose from the full range of Toshiba indoor units and configure a package to suit you - click the below link
Toshiba RAS-2M18U2AVG-E 5.2kW Multi-Room Air Conditioning - 2 Rooms | Sunbelt Sales
Installation
Our residential customers are looking to save money on sourcing the equipment with intentions to install the hardware, either themselves or by the builder. You will need an F-GAS registered engineer on standby to come and commission the unit once it is in place.
Alternatively, you could have your engineer completely fit the unit from start to finish, having saved a small fortune by sourcing the system from us.
We will ensure you are buying the correct unit for your space. If you need assistance please contact our team on 0330 175 9558 or email orders@sunbeltsales.co.uk. Alternatively, you can use our live chat option.
Features & Benefits
Uses R32 refrigerant - environmentally friendly
DC Hybrid inverter
Twin rotary inverter compressors
Quiet low noise operation
One outdoor unit and three indoor units
What's In The Box
1 x Toshiba RAS-3M18U2AVG-E 5.2kW
3 x Toshiba RAS-B10E2KVG-E 2.5kW
3 x Remote Controls
Need some help?