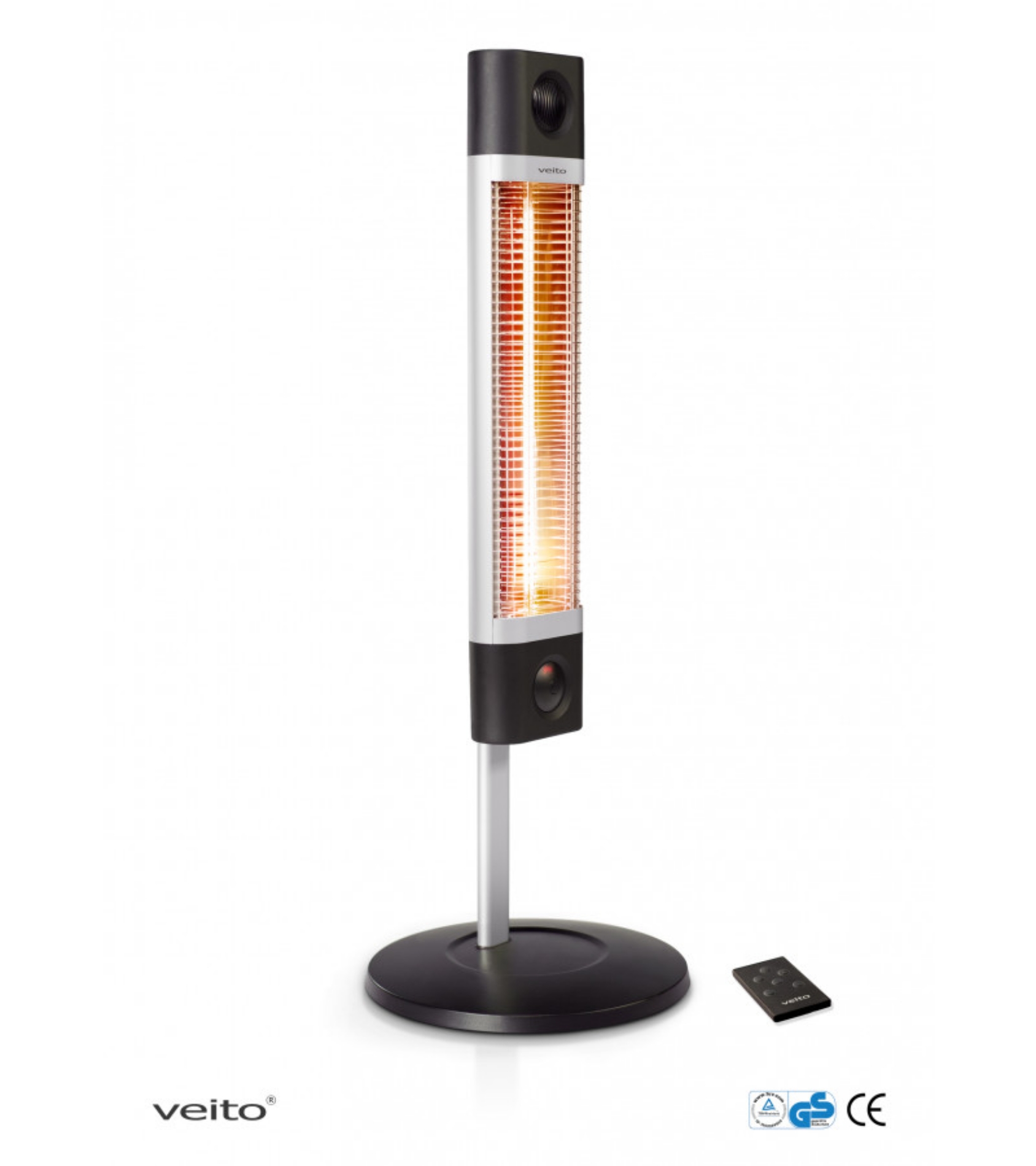 Veito CH1800RE 1.8kW Black Low Input Ribbon Infrared Heater
£199.00
Detailed Description
Veito CH1800RE Free Standing Carbon Infrared Heater in black, is the free-standing floor model complete with an adjustable height stand (820-1350 mm) with a choice of 4 different temperature settings: 900W, 1200W, 1500W and 1800W.
When the heater is either knocked over, not in the full upright position or has exceeded temperature, it will automatically turn itself off. With a built-in carry handle and light aluminium body, this heater can be easily transported around to different usage areas.
Also available in white.
Features & Benefits
Remotely controlled and push button controlled.
Tip over protection and overheat protection.
Four power setting – 900W, 1200W, 1500W, 1800W.
Economical to run as they work on infrared heat waves.
Heat up starts as soon as the heater is switched on.
Veito heaters are quiet and reliable.
Made with high quality electronics resulting in superior performance.
Stylish and modern look without occupying unnecessary space.
Built-in carry handle.
Off timer.
Please contact us if you require further information or advice.
Document Download
Documentation File Format Size
What's In The Box
1 x CH1800RE Carbon infrared heater
1 x Stand
1 x Stand base
1 x Remote with battery
1 x Product Manual

Need some help?