Tyrolit Metal Cutting Disc Flat Inox A46Q-BFP 150mm x 1.2mm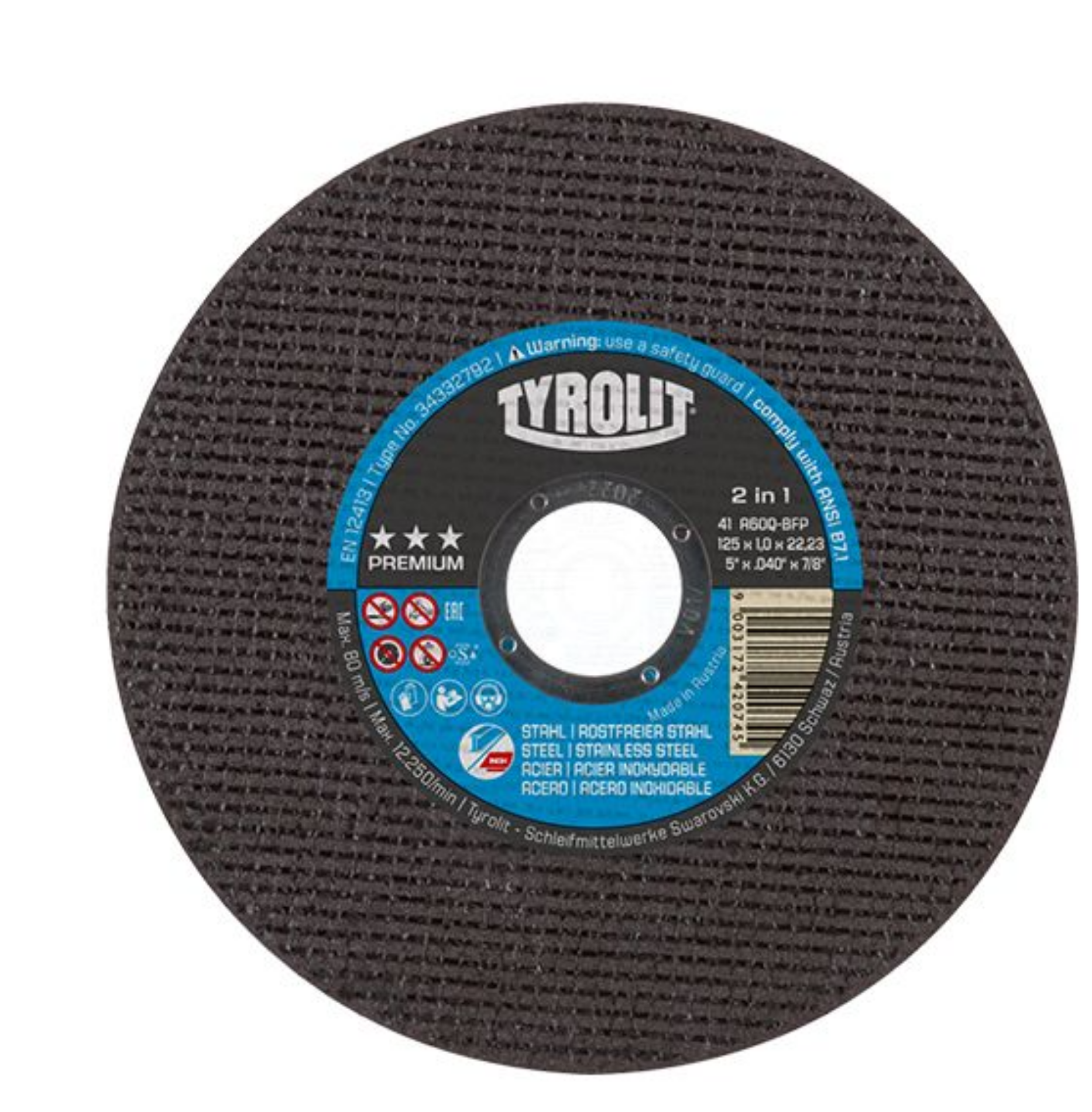 Tyrolit Metal Cutting Disc Flat Inox A46Q-BFP 150mm x 1.2mm
£2.26
Detailed Description
Super-thin cut-off wheel for cutting steel and stainless steel. The wheel offers excellent lifetime and cutting ability.
Our PREMIUM quality line is for professionals using abrasives regularly. It offers the longest lifetime and the highest comfort in the industry.
For machining different steel and stainless steel grades. For cutting metal sheets, profiles, pipes, rods and solid material
Cut-off wheel for angle grinders; TYROLIT is a founding member of OSA - Organization for the Safety of Abrasives
Features & Benefits
The chemical purity of the product prevents corrosion, pitting corrosion and reduction in fatigue strength for the best results even on stainless steel.
High level of comfort thanks to easy-cutting specification.
Extremely short working times thanks to excellent cutting ability and a low thermal load on the workpiece (heat build-up)
Need some help?