Trotec TDS20R Electric Fan Heater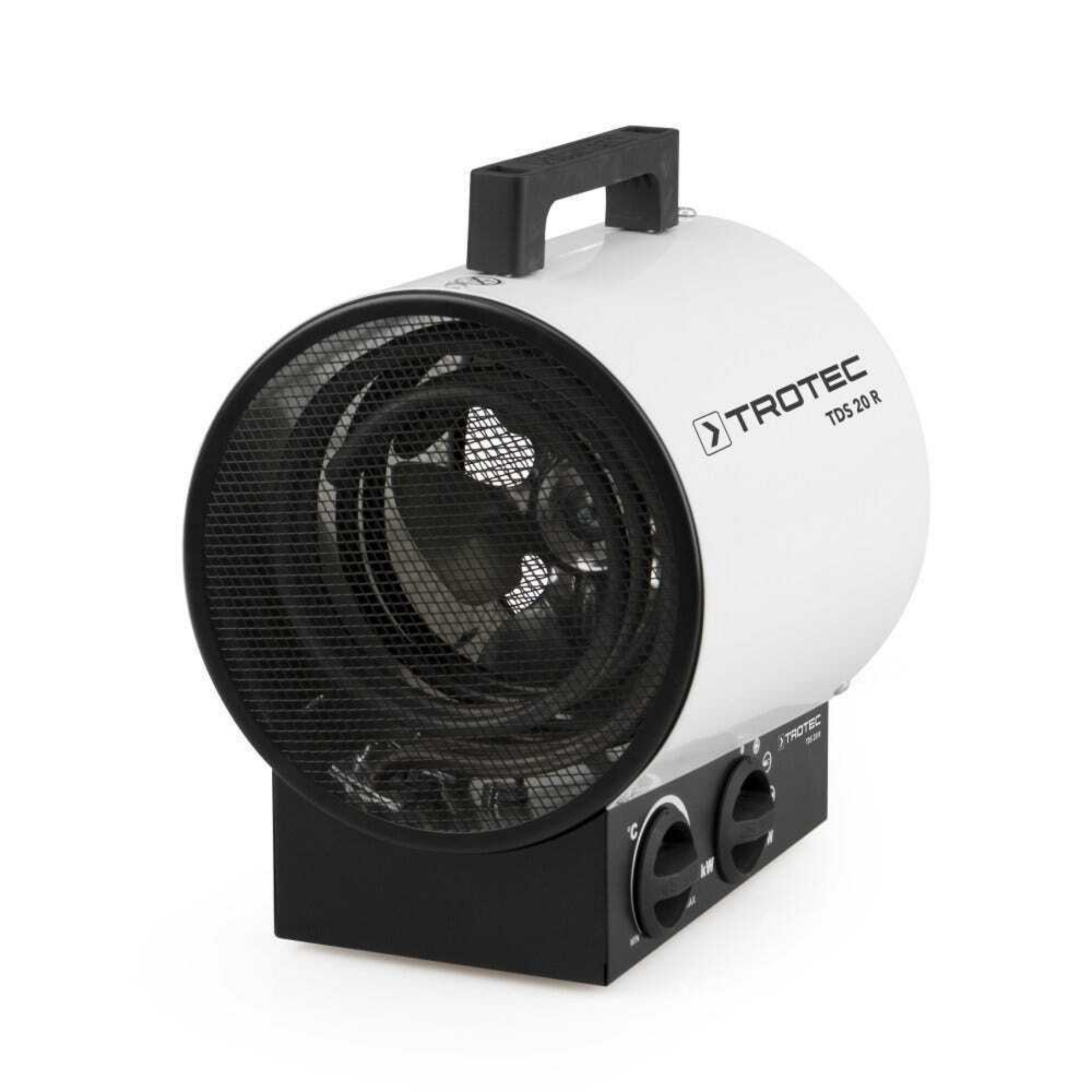 Trotec TDS20R Electric Fan Heater
£65.00
Detailed Description
Trotec TDS20R Electric Fan Heater
The Trotec TDS20R is the perfect solution where warmth is needed immidately, without long air transportation ways. Thanks to the integrated thermostat control on the Trotec TDS20R, the produced warm air flow can be adjusted continuously to the desired temperature. If needed, the heating elements of the Trotec TDS20R switch on thermostatic control, additional to the constant fan.
Suitable for a wide range of applications such as: Automobile workshop, construction areas, gtorerooms and workshops greenhouses and many more.
Multistage Temperature Control | Easily Transportable | Condensation-Free Heating | Integrated Thermostat | Air Flow Rate: 411 m³/h
If you need assistance please contact our experts on 0333 271 7572 or email orders@sunbeltsales.co.uk. Alternatively, you can use our live chat option.
Features & Benefits
Multistage temperature control
3 heating stages
Integrated room thermostat
Overheat protection
Fan motor with thermal protection
Condensation-free heating
No oxygen consumption
Suitable for use in enclosed rooms
Easy transportable
Easy to use
Technical Specification
Heating Performance Stage 1
Fan Only
Heating Performance Stage 2
1.5 kW
Heating Performance Stage 3
3 kW
Supply Voltage
230 V / 50 Hz
Power Connector
Protective Contact (CEE 7/7)
Connection Cable
Integrated (length 1.6 m)
Document Download
Documentation File Format Size
Trotec TDS20R - User Manual
PDF
1.5 MB
What's In The Box
1x Trotec TDS20R Electric Fan Heater
Related products
Safety thermostat
Strong steel construction
Insulated handles
Thermal cut-out

In stock
Need some help?