Trotec TAC V+ Room Air Purifier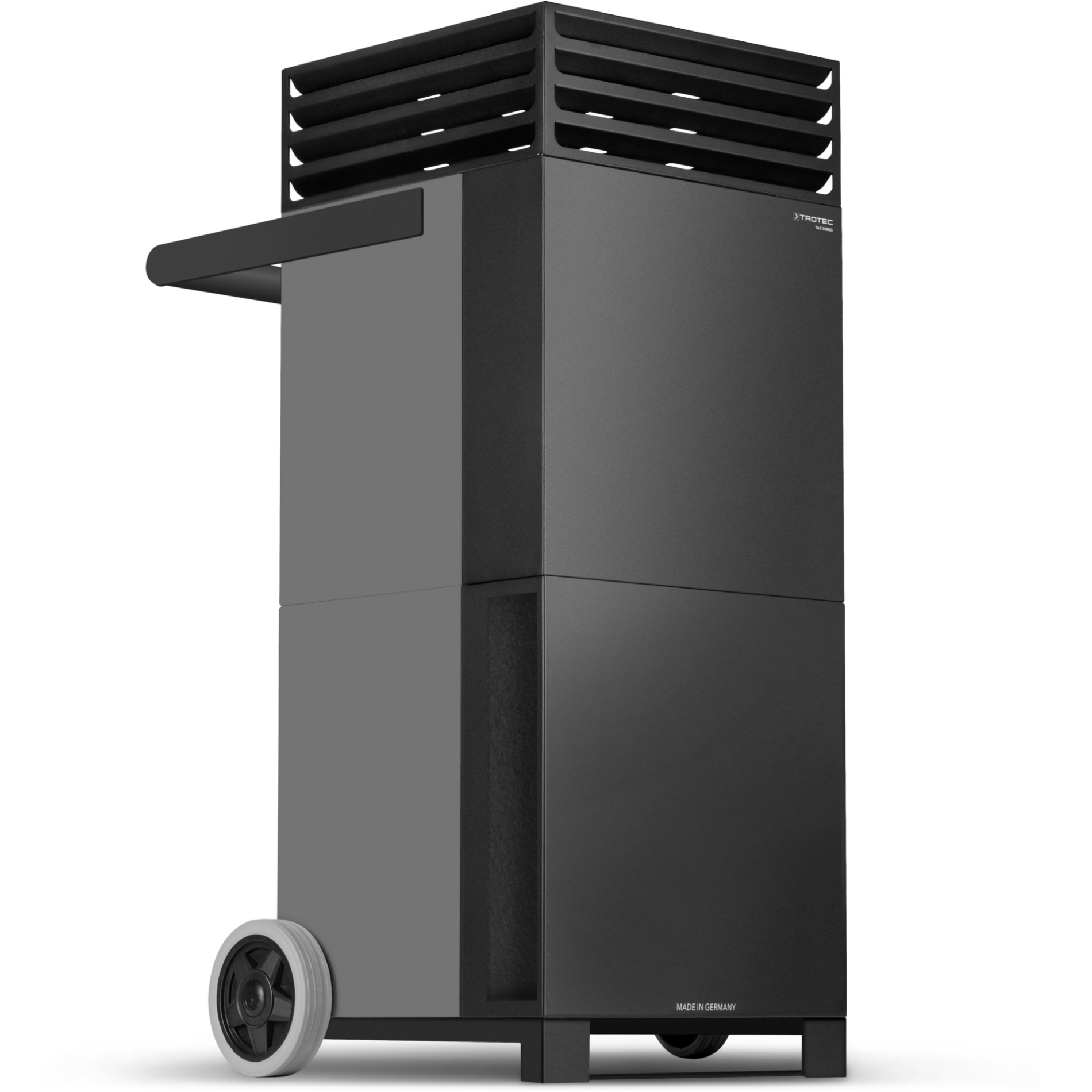 Trotec TAC V+ Room Air Purifier
£5760.00
Detailed Description
Trotec TAC V+ Room Air Purifier
The Trotec TAC V+ is an innovative solution for establishing clean air zones that are low in viruses and pollutants, wherever they are needed - a power connection is sufficient. Wherever the Trotec TAC V+ is placed, it creates a "clean zone area" of up to 320 cubic meters in volume, flushed with clean, filtered clean air, depending on the required air exchange rate.

In this treatment zone, the ambient air remains largely free of germs, fine dust or other airborne microparticles, because the Trotec TAC V + enables the large-volume intake of contaminated room air with effective H14 HEPA filtering and a flexibly adjustable flushing of the zone, free of aerosol particles. In combination with the integrated F7 prefilter system, the Trotec TAC V+ H14-HEPA filter ensures the safe separation of airborne germs, viruses and dust, bacteria, spores or microfibers from paper such as textiles.

The Trotec TAC V + has a thermal self-regeneration function of the HEPA special filter, which automatically inactivates all viruses separated in the filter at regular intervals and thus 100% decontaminates the filter again.
Air Pollution Control, Virus and Fine Dust Filtering | Lockable Swivel Castors | 100% Environmentally Friendly | Plug & Play | Protects Material, Electronics and Machine
If you need assistance, please contact our experts on 0333 271 7572 or email orders@sunbeltsales.co.uk. Alternatively, you can use our live chat option.
Features & Benefits
Permanent air pollution control
Virus and fine dust filtering
Unique worldwide and exclusively at Trotec
Clean-Zones-Areas
Plug & Play
Effective air filtering with F7 pre-filter and H14-HEPA main filter
Flow directions can be regulated using the Flowstop orifice
Optimally coordinated system components
Simple operation
Fully automatic
Low-maintenance
Around-the-clock operation
Resource-saving: 100% environmentally friendly
High quality materials and workmanship
Protects your investment
Flexible placement
Document Download
Documentation File Format Size
Trotec TAC V+ - User Manual
PDF
4.5 MB
What's In The Box
1x Trotec TAC V+ Room Air Purifier
Need some help?