Trotec Tac Basic Room Air Purifier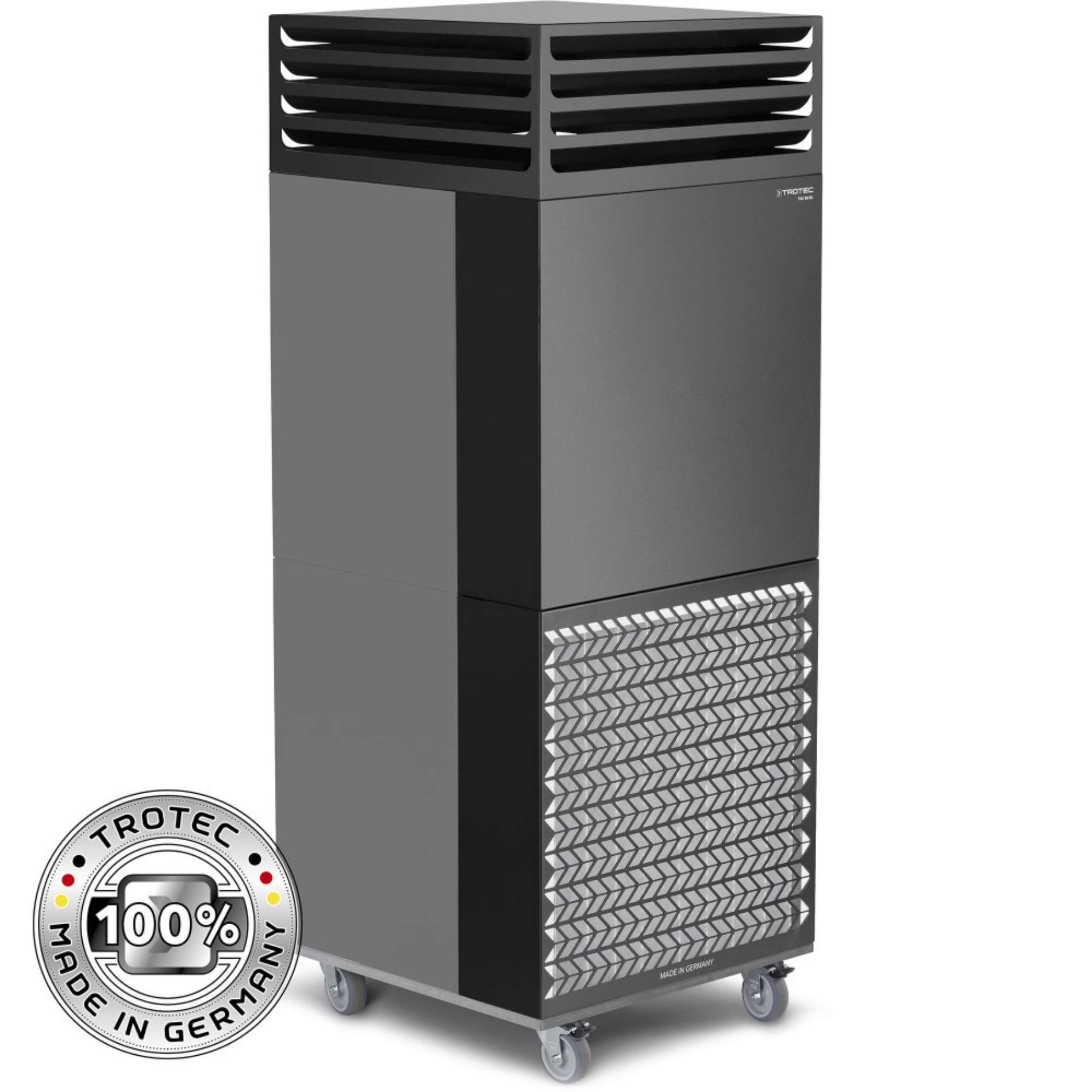 Trotec Tac Basic Room Air Purifier
£3360.00
Detailed Description
Trotec Tac Basic Room Air Purifier
The Trotect Tac Basic is the perfect mixture of the scientifically proven effective H14-HEPA virus filtering and individual economic demands. As a basic model, the Trotect Tac Basic has all the basic properties of the TAC ECO except for the filter change indicator, but instead of the trolley version it is equipped with lockable castors for easy room change - and in favor of maximum space-saving installation without a handle and control panel protective bar.

In this treatment zone, the ambient air remains largely free of germs, fine dust or other airborne microparticles, as the Trotect Tac Basic enables large-volume suction of polluted room air with effective H14 high-performance filtering. In accordance with EN 1822 (ISO 45H filter ISO 29463) and flexibly adjustable purging of the zone, free of aerosol particles. In combination with the integrated G4 Z-Line pre-filter system, the Trotect Tac Basic H14 high-performance filter in accordance with EN 1822 ensures safe separation of airborne germs, viruses and dust, bacteria, spores or microfibres from paper such as textiles.

In this way, the Trotect Tac Basic significantly and safely reduces the risk of airborne infection in heavily frequented public areas and guarantees dust-free working conditions in dusty areas.
Air Pollution Control, Virus and Fine Dust Filtering | Lockable Swivel Castors | 100% Environmentally Friendly | Plug & Play | Protects Material, Electronics and Machine
If you need assistance, please contact our experts on 0333 271 7572 or email orders@sunbeltsales.co.uk. Alternatively, you can use our live chat option.
Features & Benefits
Reducing the risk of infection
Protects employees from fine dust pollution
Protects material, electronics and machines
Air pollution control, virus and fine dust filtering
"Plug & Play" - set up, plug in, switch on, done
Effective air filtration with G4 Z-Line prefilter and H14 HEPA main filter
Discharge directions that can be regulated using a flow stop cover
Optimally coordinated system components for flexible applications
Simple operation: Fully automatic, low-maintenance round-the-clock operation
Resource-saving: 100% environmentally friendly, no chemicals, no installation effort
High-quality materials and workmanship
Investment-saving
Lockable swivel castors
Document Download
Documentation File Format Size
Trotec Tac Basic - Operating Manual
PDF
1.5 MB
What's In The Box
Trotec Tac Basic Room Air Purifier
Need some help?