Trotec PAE81 60L Evaporative Air Cooler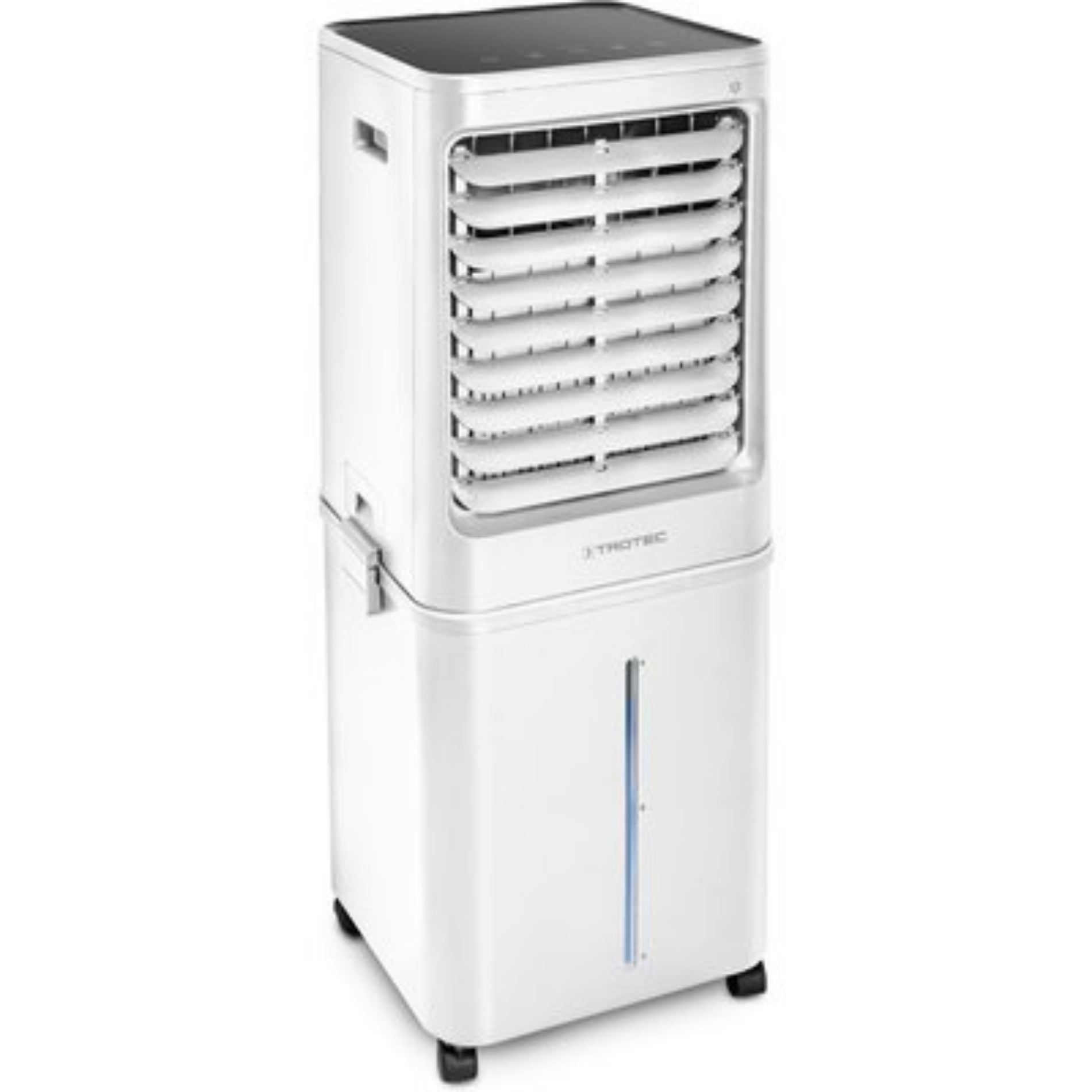 Trotec PAE81 60L Evaporative Air Cooler
£241.66
Detailed Description
TROTEC PAE81 60L EVAPORATIVE COOLER
4 IN 1 EVAPORATIVE DEHUMIDIFICATION
The Trotec PAE 81 is a 4 In 1 air temperature cooling unit that can be used as an air freshener, air purifier, and air dehumidification. Each of these machines is supplied with four ice packs for increased cooling effectiveness. These devices are supplied with remote control and feature a 15-hour timer for easy and automatic operation. Thanks to the compact design of these coolers each can also be split for ease of storage. These units also come equipped with a Schuko plug adaptor turning it from a European-style plug to a standard UK 3-pin plug.
These energy-efficient units provide cost-effective cooling thanks to the use of the 'evaporation reduces heat' principle. Using cooling pads as an evaporator not only reduces heat but also filters dust from the air and improves air quality. Each evaporative cooler cools the air using a simple natural process. The evaporating water lowers the temperature of the air. A pump then takes the water from a tank and dampens a large pad made of natural cellulose. A powerful ventilator pushes air through the filter. The water evaporates from the filter and decreases the temperature of the air by several degrees. The fresh and clean air flows into the room and cools it down.
Weather Resistant | Natural, Energy Efficient Cooling | Easy To Setup |
If you need assistance please contact our experts on 0330 175 9558 or email orders@sunbeltsales.co.uk. Alternatively, you can use our live chat option.
Features & Benefits
Weather resistant
Power Supply: 240v 50Hz
Air Volume: 1000 m³/h
Evaporation Capacity: 2.8 l/hr
Water Tank Capacity: 60L
Natural, energy efficient cooling with no compressor
Easy to setup - just unpack, add water, plug it in and it's ready
Powerful air flow
Durable casters for easy mobility
12 month warranty
Weight: 18kg
Technical Specification
Plug
13amp 3 pin with a 1.8m cord
Controls
Electronic control
Product Type
Portable Air Conditioners
Document Download
Documentation File Format Size
Trotec Manual and Spec Sheet
PDF
13.8 MB
Related products
NEXT DAY DELIVERY!*
Oscillating Louvers
3 Speed Fan
48 Litre Water-Tank
Easy Set-Up

In stock
Need some help?