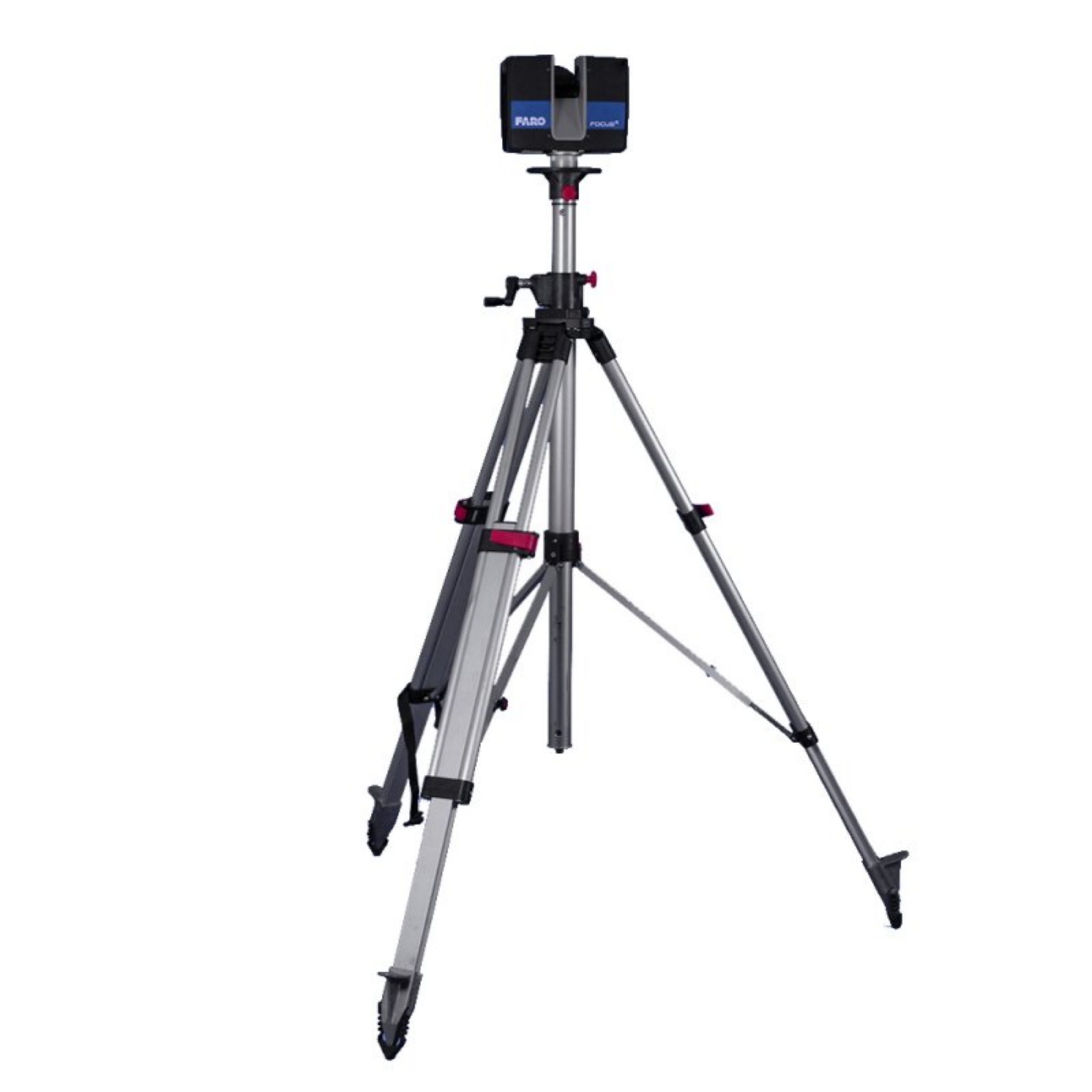 Aluminium 2-Way Telescopic Tripod
£1424.40
Detailed Description
A flexible tripod so you can raise your scanner upward or wind it down. The tripod allows not only scanning to a height of 4.00m, but also overhead scanning of shafts, etc.

The main rod has a support plate with a 5/8 inch connection. Depending on the measuring task, the support plate can be connected upright or head first. Then, the 4 provided extension tubes are inserted at the further end and secured. Thus, you can crank your scanner upwards or downwards on and on.

The 3/8 inch adapter included in the delivery allows using the tripod with FARO Focus3D, Focus3D X 330 and Trimble TX5.

Designated use:
Scanner usable over several heights - without assembly, disassembly and modification
Enlargement of the possible scanner positions
Overhead scanning
Features & Benefits
Product characteristics - 2-way telescope tripod:
tripod: 5/8 inch connection; adapter for 3/8 inch connection is included in the delivery
indirect crank drive with enhanced gear unit
The crank drive can be operated by means of a crank or a screwdriver.
anti-twist geared column
additional leg braces for more stability
solid and quick locking mechanism
spirit level
set of shoes for tripod can be used on various surfaces
minimum effective depth: approx. -4.50 m (177.2 in) below the earth's surface
maximum useful height: approx. 4.00 m (157.5 in)
transport length: approx. 1.30m (51.2 in)
weight: approx. 8,5 kg
flat support plate with ø 110 mm
During long-term usage, the scanner's weight should not be higher than 20kg.
4 extension tubes (each 1m (39.4 in)) in a robust transport case included
suited for all scanners with 5/8" and 3/8" connection
What's In The Box
1 aluminum telescope tripod with 5/8 inch
4 extension tubes in a robust transport case
1 crank for manual operation
1 bit for comfortable handling of the tripod by means of a screwdriver
special screwdriver for securing the single tubes
1 3/8 inch adapter
Need some help?