Toshiba 3.6kW Ceiling Suspended Split System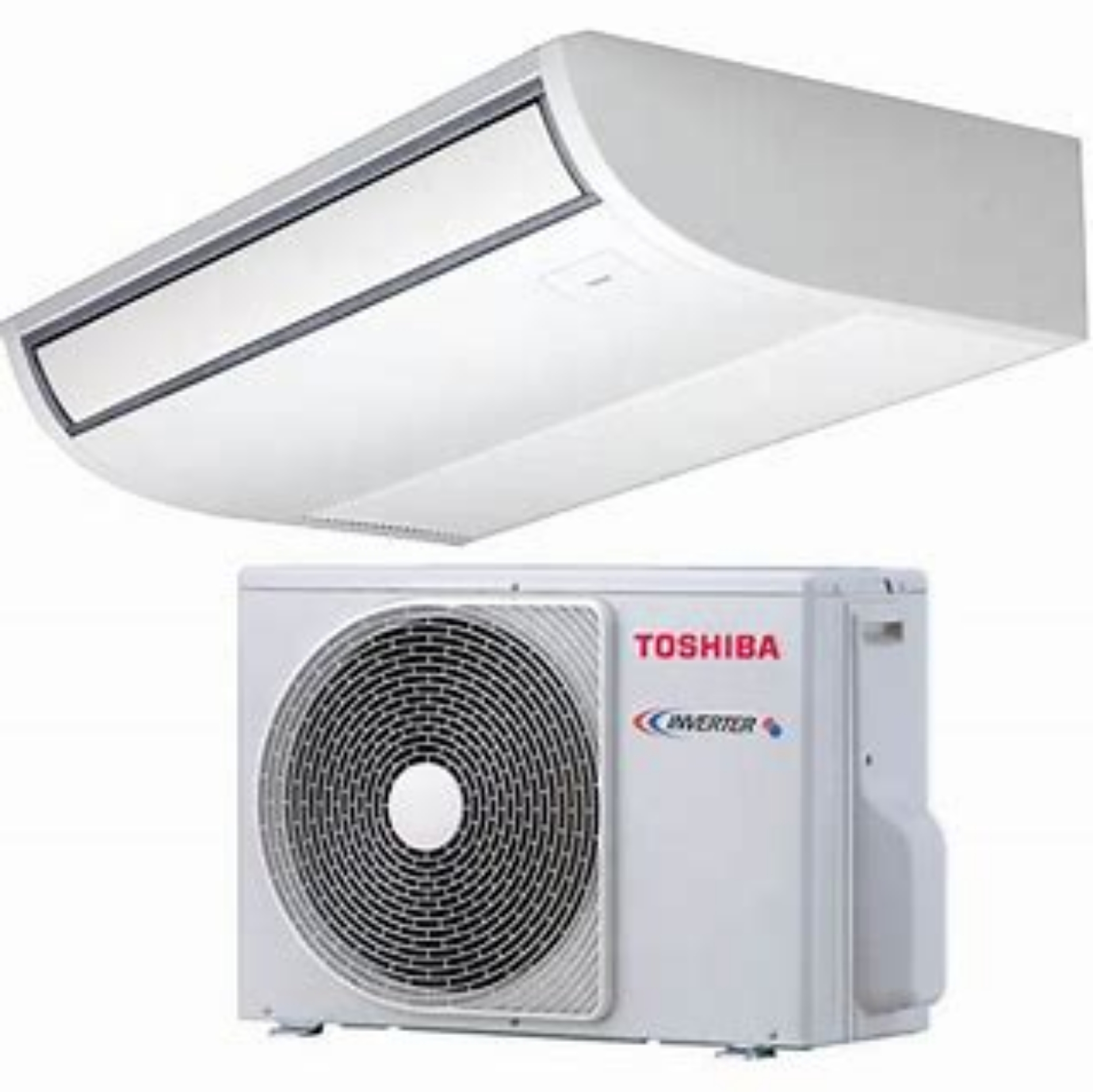 Toshiba 3.6kW Ceiling Suspended Split System
£1399.90
Detailed Description
Toshiba 3.6kW Digital Inverter Ceiling Split System
The performance of these systems provides significant energy savings for a rapid return on investment-Comfort, ease of installation and simplicity are the strength of Toshiba systems. The Toshiba Digital Inverter series of ceilings, they are ideal for offices, classroom and restaurants where very low noise levels are required. The Digital Inverter series of ceiling suspended units can be discreetly positioned under the ceilings.
Under-ceiling unit for RAV single-room systems for combination with Digital Inverter, Super Digital Inverter, and BIG Digital Inverter outdoor units for refrigerant R32 or R410A. Elegant design with rounded edges and a large air control fin for optimal air circulation.
Extremely high energy efficiency (up to A+++) | Optimal temperature distribution right down to the floor in heating mode | High-performance heat exchanger | Self-cleaning function
The split system air conditioning units consist of an indoor and outdoor unit, connected via copper piping. The outdoor unit contains the condenser and removes heat and condensation from the room, dissipating it outside.
Installation
Our residential customers are looking to save money on sourcing the equipment with intentions to install the hardware, either themselves or by the builder. You will need an F-GAS registered engineer on standby to come and commission the unit once it is in place.
Alternatively, you could have your engineer completely fit the unit from start to finish, having saved a small fortune by sourcing the system from us.
We will ensure you are buying the correct unit for your space. If you need assistance please contact our experts on 0330 175 9558 or email orders@sunbeltsales.co.uk. Alternatively, you can use our live chat option.
Features & Benefits
Easy installation and maintenance
Automatic louvre control for all year round comfort and efficiency
High performance operation, using digital inverter control
This design, represents the best possible solution, where there is a lack of space or absence of a ceiling void
Operational at 30dB(A), twice as quiet as conventional units
Low noise levels thanks to high diameter fan and DC motor
Self-cleaning function, enables the air flow to remain constant and fresh and reduces the frequency of service visits
Uniform temperatures throughout the room
Mould-proof, fully recyclable drain pan
Infra-red and wired controls available
R32 Refrigerant – Protect the planet by reducing the impact of climate change
Technical Specification
Function
Cooling + Heating
Controls
Electronic control
Plug
13amp 3 pin with a 1.8m cord
What's In The Box
1 x RAV-RM401CTP-E Wall Mounted Indoor Unit
1 x RAV-GM401ATP-E Outdoor unit
1 x Remote Control
Need some help?