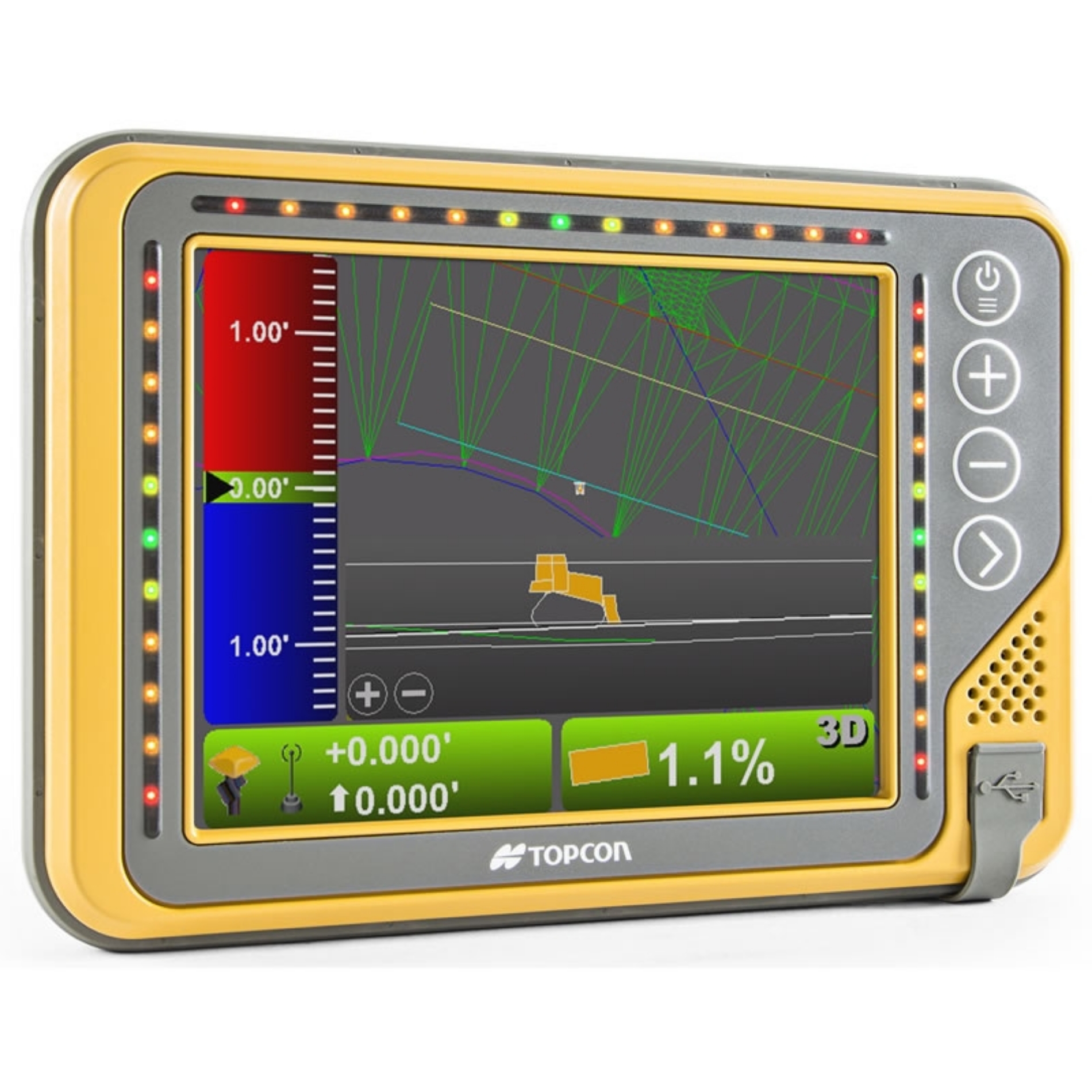 Topcon X-53i - 3D System
Detailed Description
The purpose-built x53i system allows you to work independently – the software quickly directs you to centrelines and guides your bucket to grade. If you're looking to keep your schedule on track and streamline tasks this is the system for you.

This 3D Excavator system includes the lightweight and bright GX-55 control box, MCi3 GNSS Receiver, Tilt Sensors, and 2 GNSS Antennas. The system allows you to excavate with confidence in the most challenging environments.
Unlike laser excavator systems, X-53i enables the operator to "see" his machine's exact position in relation to the site, enabling precise positioning over utility centerlines. In real time the operator can also see the position of the teeth of the bucket compared to the finish design which is very helpful in deep cuts, blind excavations or when working around structures.
Precision at your bucket tip ... all the time!
With X-53i, you'll eliminate over excavation and control material usage saving time and money. X-53i gets you to grade faster, and keeps you there, even in deep, blind cut situations or when digging under water. The GX-55 control box allows the operator to "see" the machines exact position on the site, and the bucket's position all times.
Features & Benefits
Cut Grade Fast and Accurate the First Time
Cut to Flat, Vertical and 3D Surfaces
Bright, Easy-to-Use Color Touch Screen
Fully Upgradeable
Improves Job Safety
Brings efficiency and productivity to any job
Document Download
Documentation File Format Size
Topcon X-53i Machine Control Brochure
PDF
0.2 MB
What's In The Box
Call our Support Team on 0330 1759558 if you require more information on this product.

Need some help?