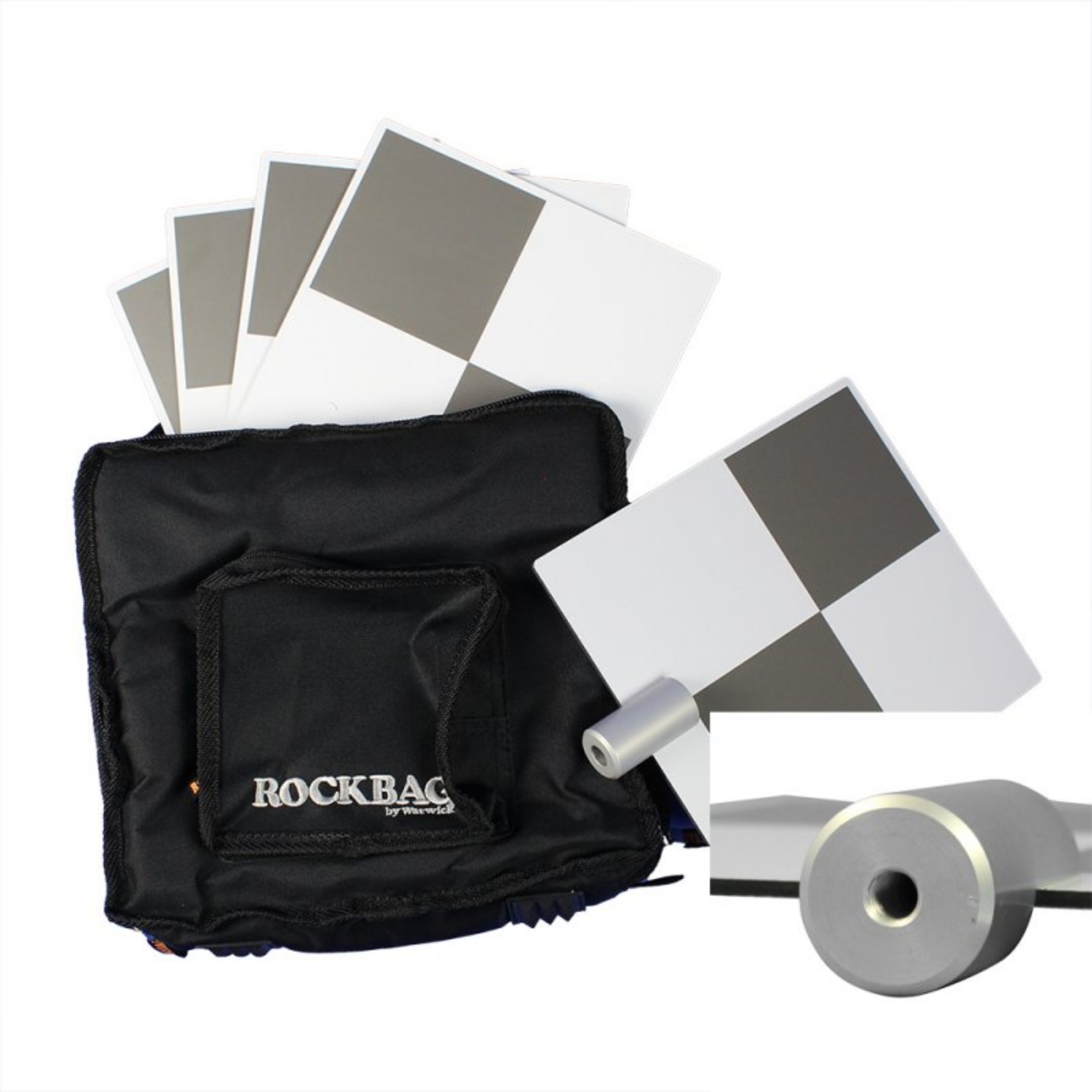 Target Plate Set - Checkerboard - Small
£492.00
Detailed Description
Universal: The laser scanning checkerboard target can be used with both laser scanners and tachymeters (non-reflective).

Flexible: Besides its compact dimensions ensuring easy handling, the checkerboard target is an ideal laser scanning companion due to its ability to measure long distances.
Designated use:
Registration mark visible up to 25m
Can be positioned flexibly and adjusted arbitrarily by use of a tripod or a prism pole
Field of application:
Architecture, construction, and preservation of historic buildings and monuments
Digital factory and plant construction
Mining industry and tunnel construction
Energy and supplying industry
Chemical and process engineering
Forensic
Tripod socket compatibility:
Leica plug (fixation is made with a horizontal knurled screw)
5/8'' for fixation onto tripods or other appropriate surveying accessories
1/4 inch for use on camera tripods
M8 thread + magnet: can be used with a LSE prism pole, a suction cup holder or simply with the magnets of our reference spheres
Features & Benefits
Torsion-stiff plates with low weight
Weather-resistant
Remarkably even surfaces ensure excellent results
Dimensions of the plate: 24 x 21cm
Dimensions of the checkered pattern: 20 x 20cm
Integrated circular level
Can be mounted on different tripods and fits onto various adapters (available for Leica plug, M8 + magnet, 1/4" and 5/8'')
The axis of the checkered pattern is exactly situated in the axis of the connection. In the case of a level checkerboard target, the center of the checkerboard target is still unchanged in position and height when it pivots on the axis
The checkerboard target's center has the standard height of the tilting axis of 196mm (when the 5/8" connection is used in conjunction with a 32mm tall tripod
Bag made of a padded water-repellent material
Technical Specification
Call our Support Team on 0330 1759558 if you require more information on this product.
Document Download
Call our Support Team on 0330 1759558 if you require more information on this product.
What's In The Box
5 x Small laser scanner checkerboard target with adapter
1 x Bag for safe transport

Need some help?