Sealey WPC150P - 183L/min Automatic Submersible Clean Water Pump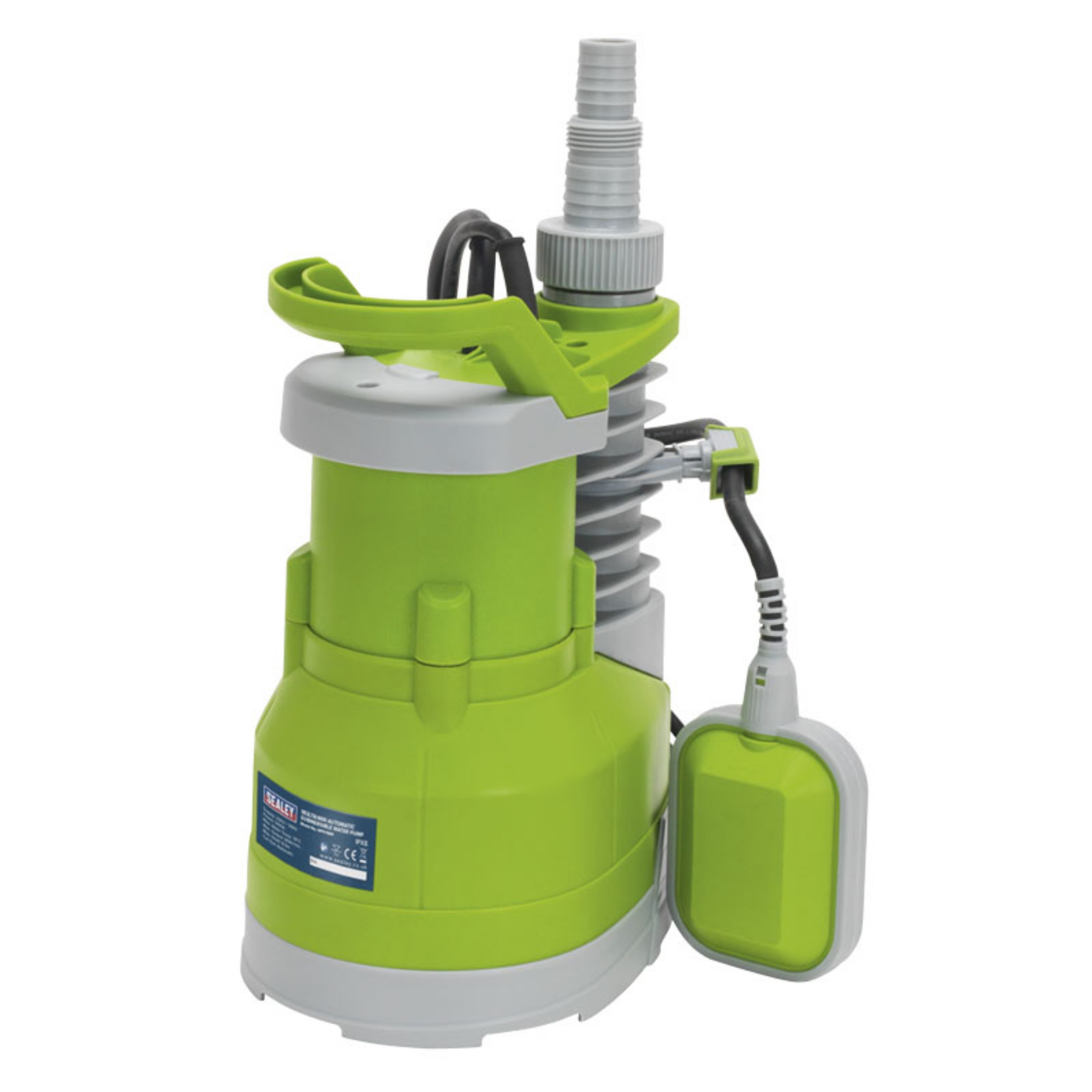 Sealey WPC150P - 183L/min Automatic Submersible Clean Water Pump
£74.17
Detailed Description
Sealey WPC150P - 183L/min Automatic Submersible Clean Water Pump
The Sealey WPC150P is manufactured from corrosion resistant materials with a stainless steel motor case and Noryl® base cover. This submersible pump is built to last.
It has a maximum output of 183L(40gal)/min / 11,000L(2,420gal)/hr, meaning this is a multi-purpose pump suitable for the effective drainage of cellars, sinks, cisterns, baths and the general transfer of water.
Multi-Purpose Pump | Clean Water Compatible | Tough & Robust | Portable Design
The Sealey WPC150P can work in a minimum water depth of just 5mm and has a maximum pump head of 8.5m. It's designed for clean water although this pump will accept small particles up to 5mm.
All Sealey pumps are covered with a 1 year warranty.
If you need assistance, please contact our team on 0330 175 9558 or email orders@sunbeltsales.co.uk. Alternatively, you can use our live chat option.
Features & Benefits
Automatic cut out
Maximum head of 8.5m
Maximum particle size of 5mm
5m maximum water depth
20mm minimum water depth
550w Motor Power
3.72kg Nett Weight
32mm outlet
230v supply
Technical Specification
Operating Speed
183L/min (11,000L/hr)
Need some help?