Sealey STF43Q 43" Quiet High Performance Oscillating Tower Fan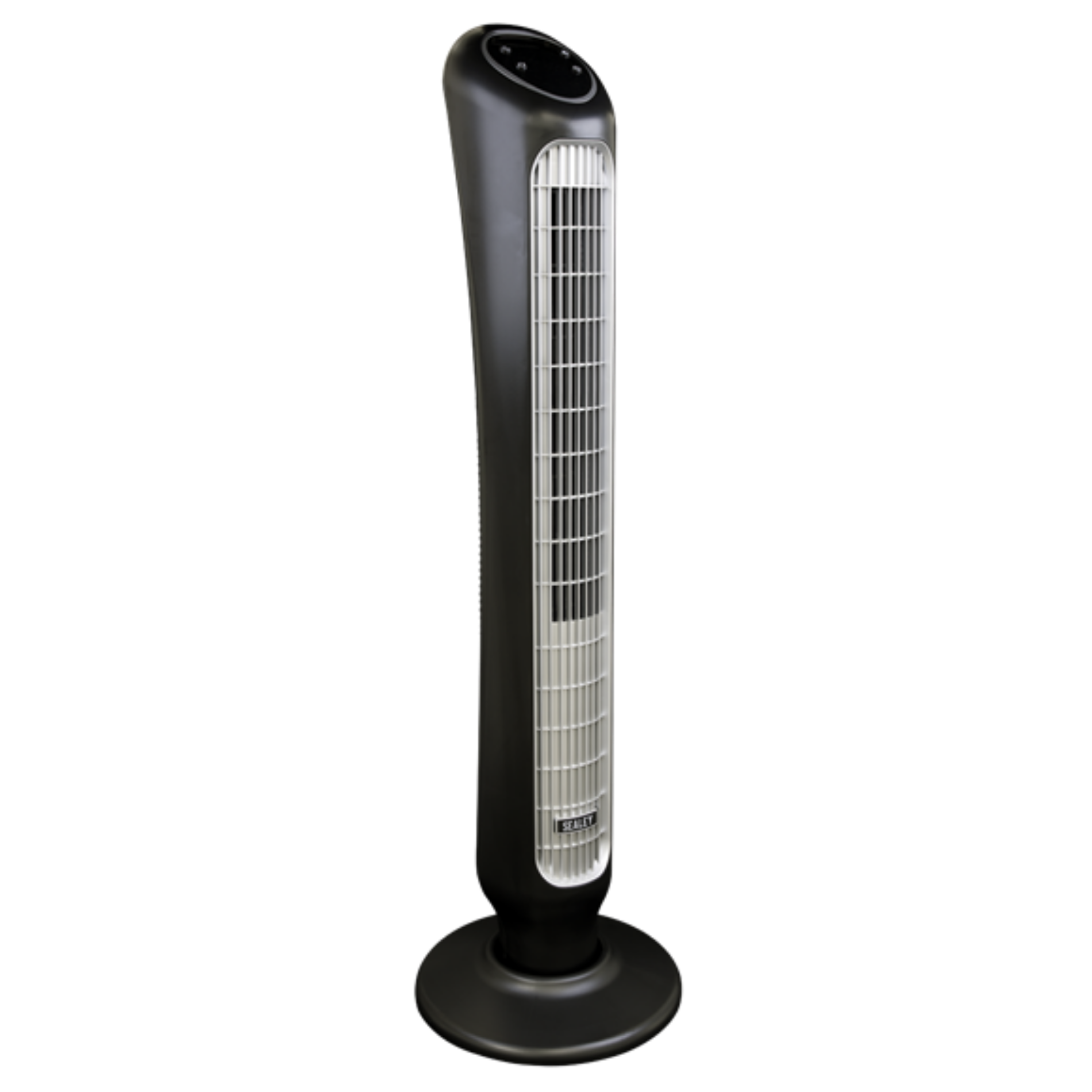 Sealey STF43Q 43" Quiet High Performance Oscillating Tower Fan
£129.00
Detailed Description
Sealey STF43Q 43" Quiet High Performance Oscillating Tower Fan
The Sealey STF42 is a 42-inch oscillating tower fan that offers a slimline design and remote control operation. It has three speed settings and an 8-hour timer to suit your cooling needs. The smooth running motor powers the fan blades and the oscillating gearbox to aid even air distribution. The fan is fitted with a 3-pin plug and is suitable for floor or desktop use. The Sealey STF42 is a great choice for keeping cool in the summer.
If you need assistance, please contact our team on 0330 175 9558 or email orders@sunbeltsales.co.uk. Alternatively, you can use our live chat option.
Features & Benefits
• High performance tower fan with advanced centrifugal blades for maximum air movement.
• Quiet operation and high durability motor.
• Five carefully programmed modes include - Sleep/Calm/Refresh/Cool/Power.
• Offers quiet 70° oscillation allowing great airflow in any room.
• Additional features include an 8hr timer, Easy-touch, Auto-dimming LED control panel and fully functional remote control and remote storage.
• Built-in handle.
• Ideal for home, bedroom and office environments.
• Easy-to-assemble, tool free.
Document Download
Documentation File Format Size
Sealey STF42 Operating Instructions
PDF
0.4 MB
What's In The Box
1 x Sealey STF43Q 43" Quiet High Performance Oscillating Tower Fan with plug
Need some help?