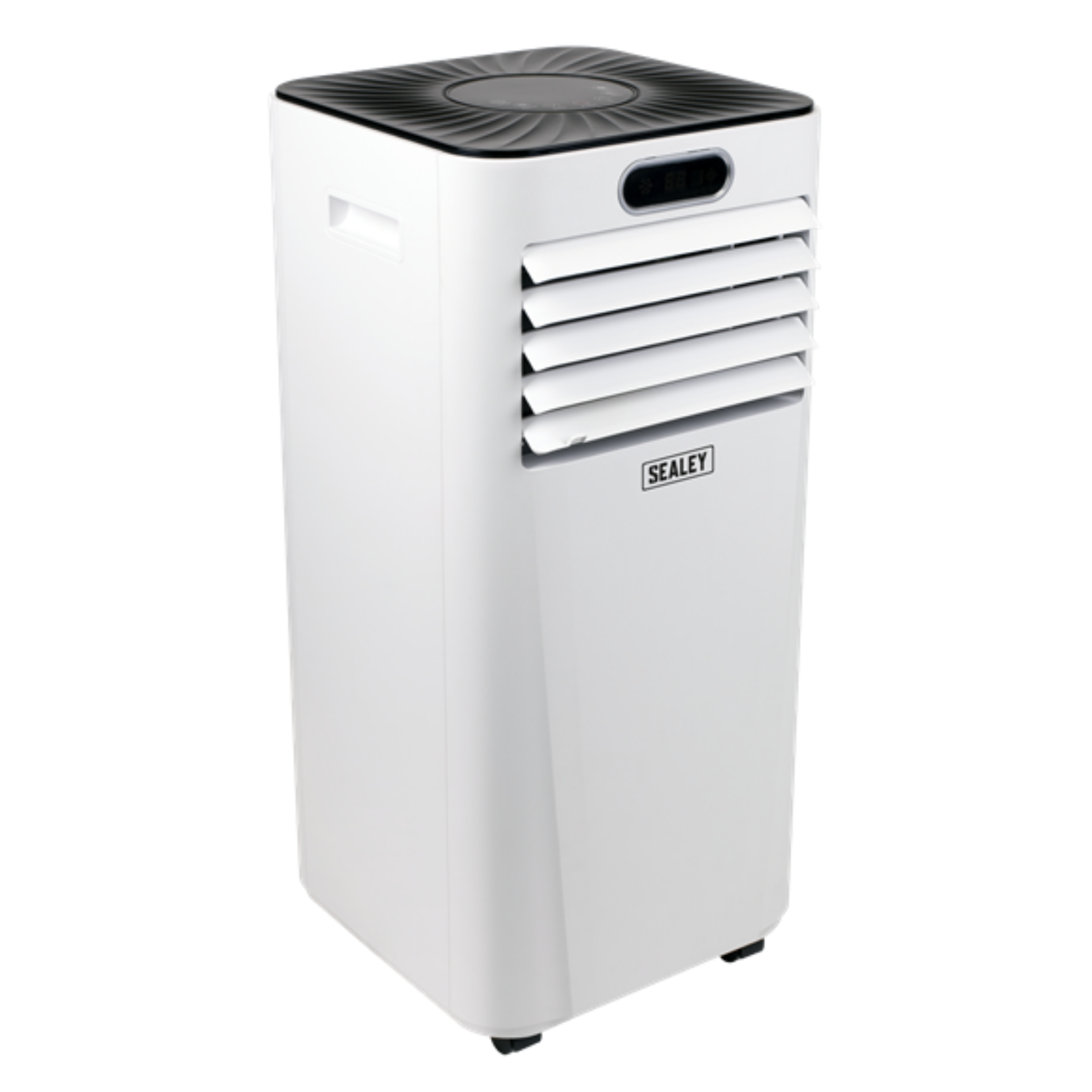 Sealey SAC7000 7,000Btu/hr Portable Air Conditioner/Dehumidifier/Air Cooler
£345.83
Detailed Description
Sealey SAC7000 Portable Air Conditioner/Dehumidifier/Air Cooler
It has a sleek and modern design, to fit seamlessly into a wide range of spaces including homes, offices, shops, restaurants, cafes, bars and more.
The simple control panel features thermostat control, so you can set a required temperature and the unit will switch itself on and off as required to maintain the required temperature.
The Sealey SAC7000 comes with an exhaust hose and window kit as well as a remote control.
If you need assistance, please contact our team on 0330 175 9558 or email orders@sunbeltsales.co.uk. Alternatively, you can use our live chat option.
Features & Benefits
3-in-1 high capacity, compact, portable air conditioner, air cooler with ventilation and dehumidifying functions
Thermostatically controlled with built-in 24hr timer and sleep mode
Soft-touch control panel with LED digital display and remote control
Self-evaporating system allows better efficiency, low maintenance and powerful cooling
Water-full indicator with auto-shut-off
Supplied with extendable exhaust ducting with window kit for ventilation and continuous drain hose
Eco-Friendly R290 refrigerant. • Air conditioning temperature range 16-32°C
Washable filter
Auto-defrost function at low ambient temperature
Mounted on castor wheels for manoeuvrability
What's In The Box
1x Sealey SAC7000
1x Exhaust hose
1x Window kit
1x Remote control
Need some help?