Sealey LP69C SV20 Series 2-in-1 Space Warmer® Propane Heater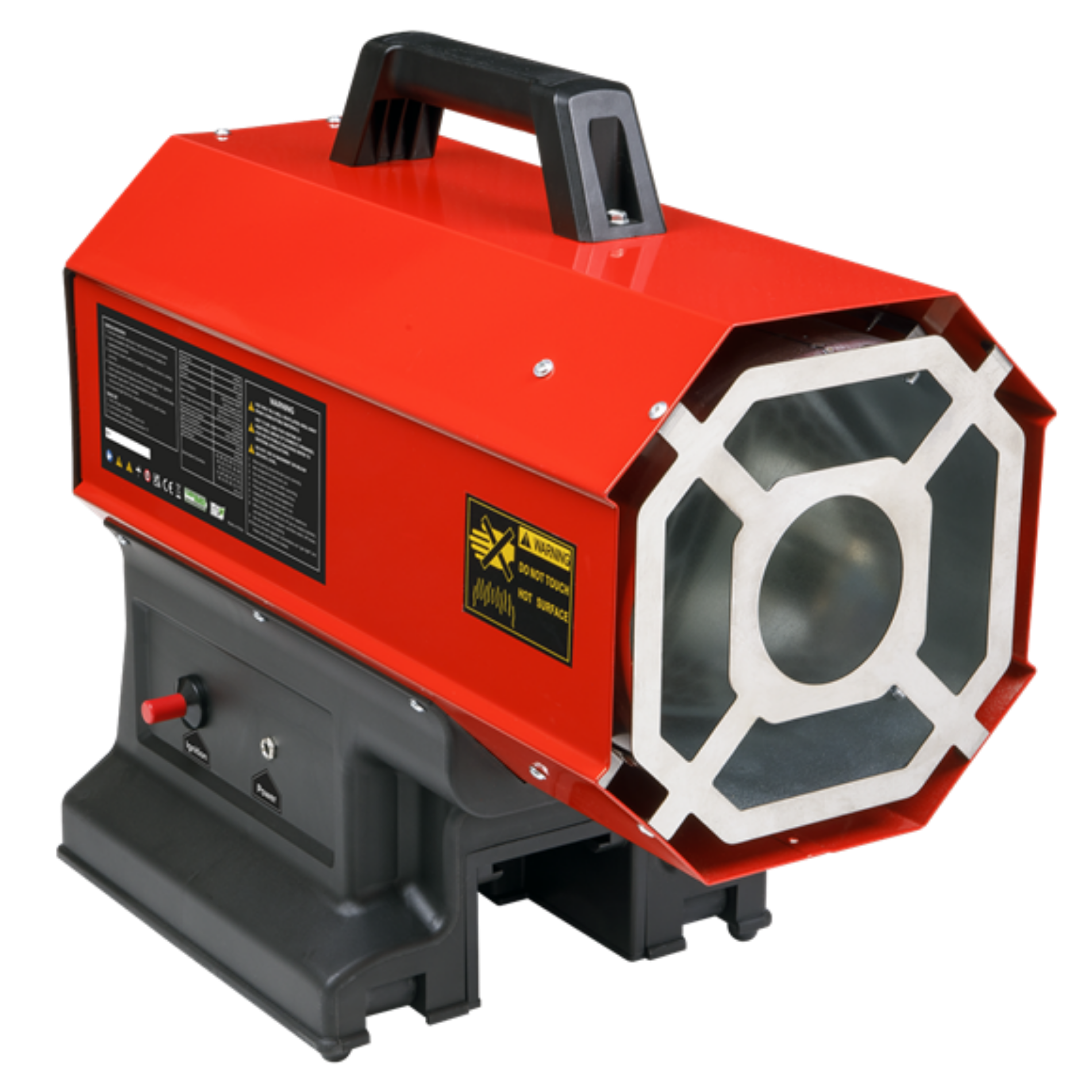 Sealey LP69C SV20 Series 2-in-1 Space Warmer® Propane Heater
£229.00
Detailed Description
Sealey LP69C SV20 Series 2-in-1 Space Warmer® Propane Heater
The Sealey LP69C-Combo Space Warmer is a compact & portable 20kW industrial propane heater, ideal for use in a wide range of well-ventilated industrial spaces such as construction sites, warehouses, garages, yards, agricultural areas and more.
This fan-assisted heater can be used with a mains power cord or a 20V rechargeable battery, so it can be used even in areas where there is no mains power supply. A 20V SV20 Series Lithium-ion battery and charger are included. Running Time: 4Ah - 6.5hrs, 6Ah - 10hrs.
This Sealey LPG space heater features a solid metal outer casing and portable design. It has a high quality Piezo electric ignition for easy firing up and a safety solenoid which prevents the unit from leaking gas without first being electrically started.
Please note that LPG space heaters must only be used in well ventilated spaces, such as construction sites, yards, and garages and workshops with large open shutter doors. They must not be used in indoor, poorly ventilated areas or enclosed spaces.
If you need assistance, please contact our experts on 0330 175 9558 or email orders@sunbeltsales.co.uk. Alternatively, you can use our live chat option
Features & Benefits
Effective Output- 30,000-68,000Btu/hr (9-20kW). Can heat an area of up to 350m³. Run time of up to 10hrs on a 6Ah battery. Ideal where mains power is not accessible.
Supplied with approved propane gas regulator and hose.
Running Time: 4Ah - 6.5hrs, 6Ah - 10hrs.
Tested and certified to CE/EN standards.
Manufactured to BS EN 1596.
To run cordless requires compatible 20V battery and mains charger, sold separately. CP20VBP4 (4Ah), CP20VBP6 (6Ah), CP20VMC (Mains Charger).
Technical Specification
Heating Capacity (BTU)
68000
Document Download
Documentation File Format Size
Sealey LP69C Operating Instructions
PDF
0.7 MB
What's In The Box
1 x Sealey LP69 Space Warmer Propane Heater
1 x Mains Cable, 20V SV20 Series Lithium-ion Battery & Charger
1 x Propane Gas Regulator & Hose
Related products
Electric controlled ignition
Durable steel casing
Double safety protection
Gas Pressure: 300mBar

In stock
Need some help?