Sealey IWMH3000 3000W Infrared Quartz Heater - Wall Mounting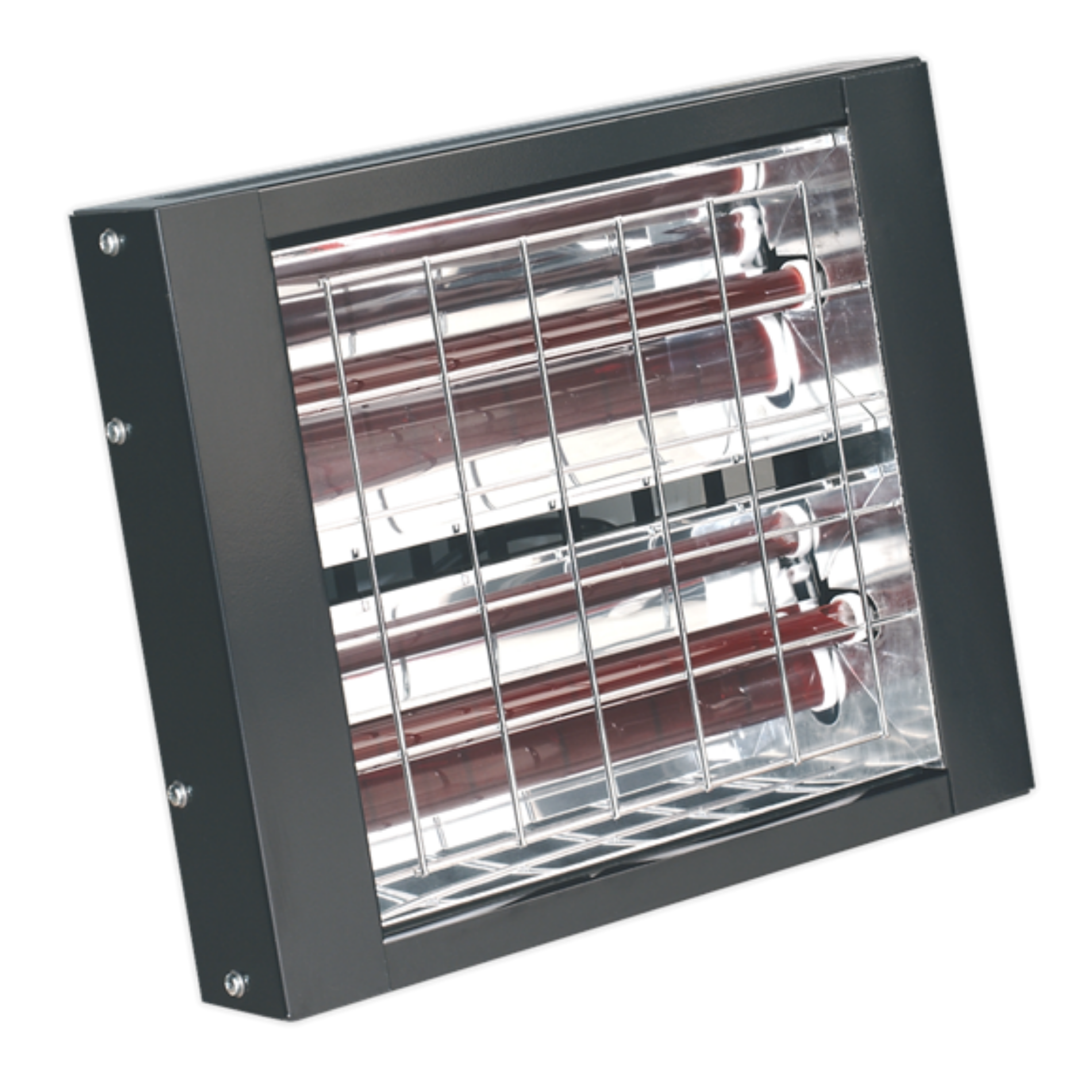 Sealey IWMH3000 3000W Infrared Quartz Heater - Wall Mounting
£212.50
Detailed Description
Sealey IWMH3000 3000W Infrared Quartz Heater - Wall Mounting
The Sealey IWMH3000 Infrared Quartz Heater is a 3kW outdoor heater, designed to be mounted on to external walls or overhead. It should be installed in a covered area so it is not subjected ro rain water.
This heater reaches maximum heat output in seconds, for fast and effective outdoor heating in terraces, patios and more. It emits safe, dry heat with no condensation, no gas, no fumes or funny smells.
If you need assistance, please contact our experts on 0330 175 9558 or email orders@sunbeltsales.co.uk. Alternatively, you can use our live chat option.
Features & Benefits
Electric heater with infrared quartz lamps.
Suitable for wall or overhead mounting.
Reaches maximum heat output within seconds of being turned on.
Supplied with 1m power cable and mounting brackets.
A totally dry heat with no condensation, no gas, no fumes and no smell.
For outdoor use only.
What's In The Box
1 x Sealey IWMH3000 3000W Infrared Quartz Heater
1 x Wall mounting bracket
1 x 1m power cable
Need some help?