Sealey IWMH2003 2000W Wall Mounting Infrared Quartz Heater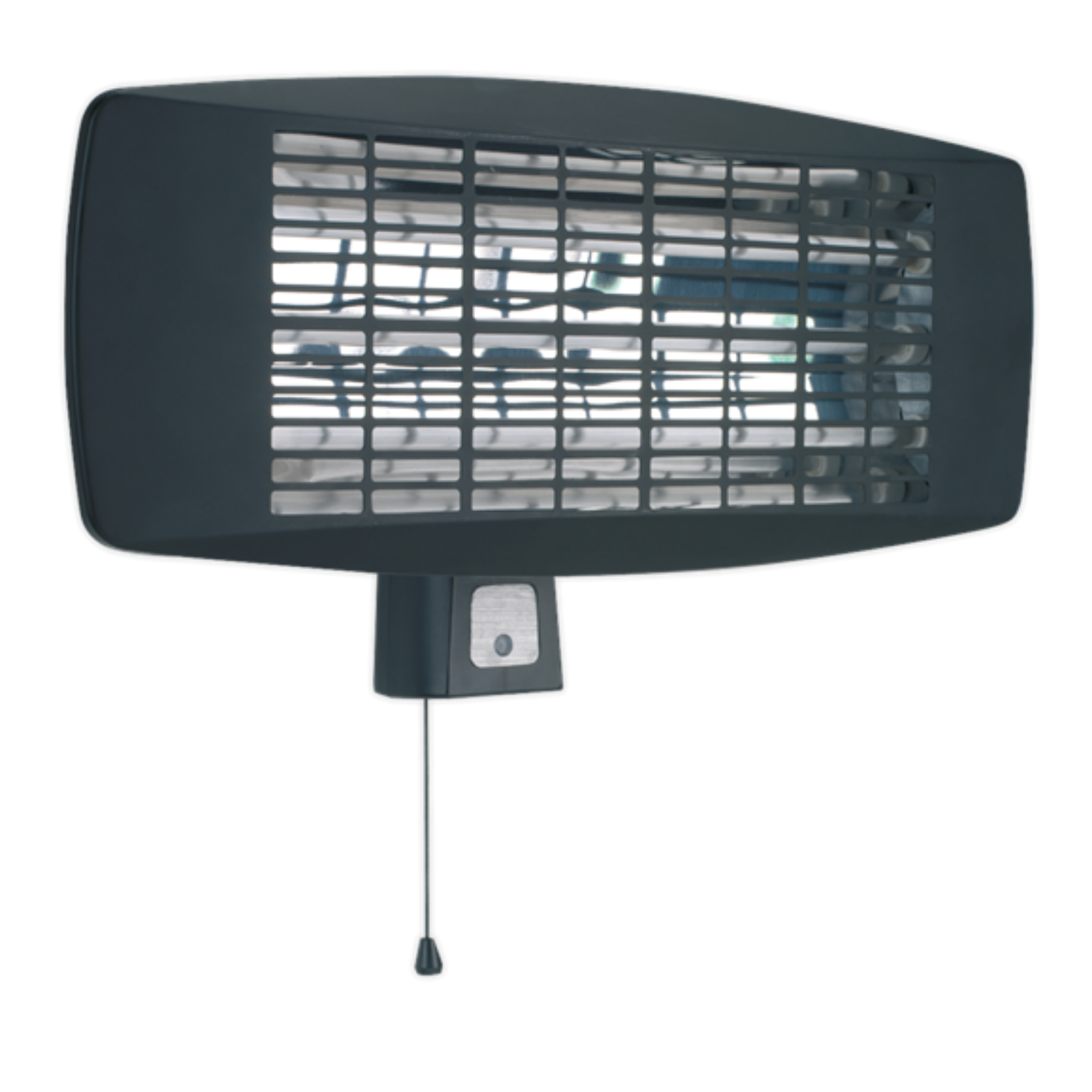 Sealey IWMH2003 2000W Wall Mounting Infrared Quartz Heater
£90.00
Detailed Description
Sealey IWMH2003 2000W Wall Mounting Infrared Quartz Heater
The Sealey IWMH2003 is a 230v 2kW wall mounted outdoor heater, ideal for use in domestic or industrial settings.
It has a highly polished aluminium reflector which allows for maximum heat efficiency and a quartz infrared lamp which offers fast warm up time, for instant heat. This heater is IP44 rated for outdoor use - it is ideal for heating patios, terraces, balconies, gazebos, workstations and more. It adjusts horizontally up to 25° while mounted.
As this model is an infrared heater, it emits totally dry heat, with no condensation, no gas, fumes or funny smells. It can be controlled using a simple pull cord to switch between full, half or low power.
If you need assistance, please contact our experts on 0330 175 9558 or email orders@sunbeltsales.co.uk. Alternatively, you can use our live chat option.
Features & Benefits
A totally dry heat, no condensation, no gas, no fumes and no smell.
Reaches maximum heat output within seconds of being turned on.
Highly polished aluminium reflector for maximum heat efficiency.
Adjusts horizontally through 25° while mounted.
Three settings, controlled by pull cord, allow unit to be on full, half or low power.
Ideal for industrial or domestic applications.
Suitable for outdoor use only (IP44 Rated).
Document Download
Documentation File Format Size
Sealey IWMH2003 2000W Operating Instructions
PDF
0.4 MB
What's In The Box
1 x Sealey IWMH2003 2000W Wall Mounting Infrared Quartz Heater
Need some help?