Sealey HVD30P 30" Industrial High Velocity Drum Fan 230V - Premier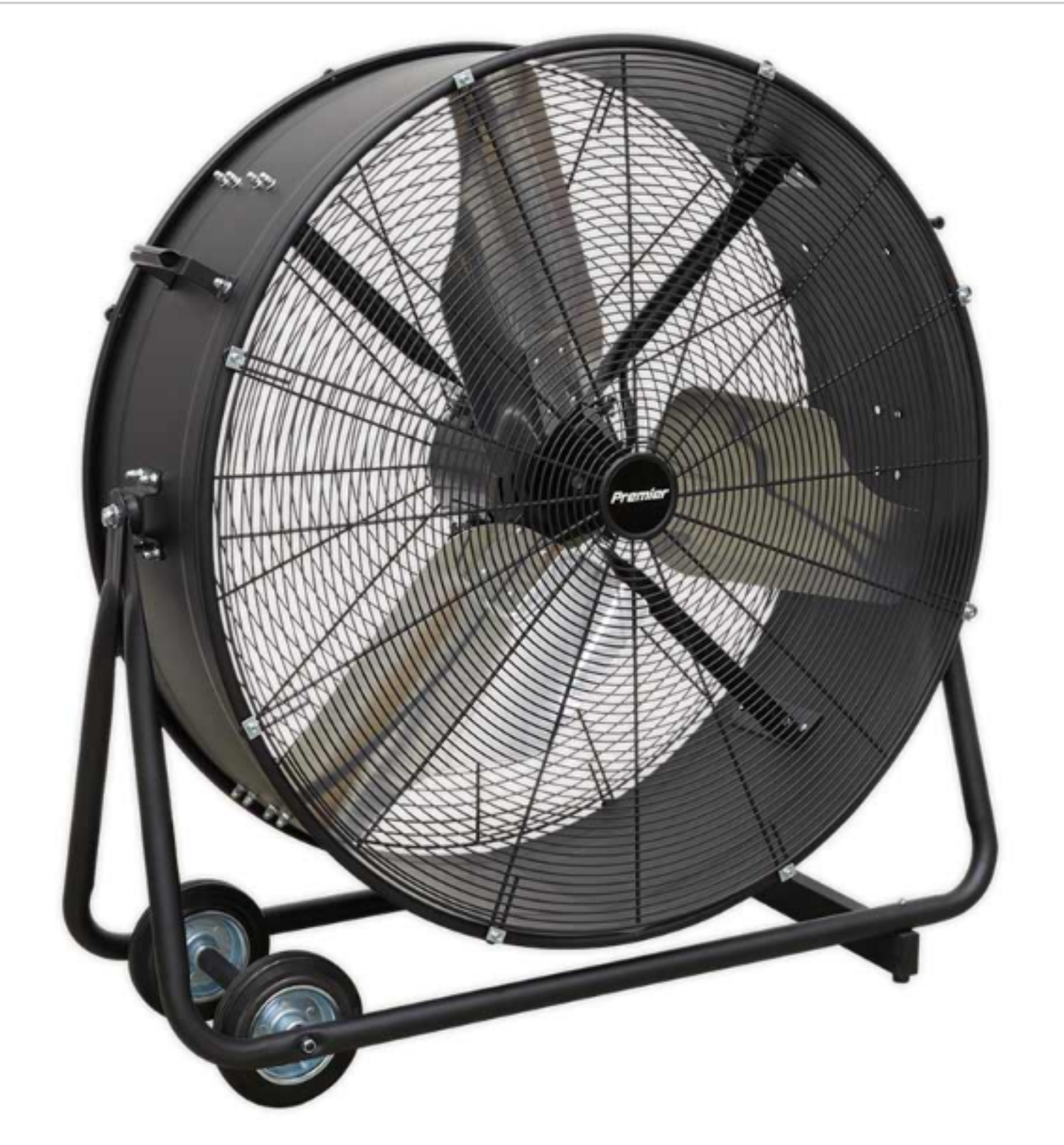 Sealey HVD30P 30" Industrial High Velocity Drum Fan 230V - Premier
£459.00
Detailed Description
Sealey HVD30P 30" Industrial High Velocity Drum Fan 230V - Premier
The Sealey HVD30P is a robust unit with heavy-duty gauge steel casing, guard and frame. Suitable for use in multiple industrial, commercial or agricultural settings including automotive workshops, showrooms and much more. These fans aid in preventing the build up of any hazardous fumes as well as the build up of heat by moving huge volumes of air quickly.
These fans are both 30" in diameter and you can choose either the HVD30 that has a speed range of 800-900rpm or the HVD30P that has a speed range of 880-960rpm. Constructed using heavy duty gauge steel for the fan casing, guard and frame each fan is concealed within a robust unit.
Fitted with two wheels these mobile units allow you to control airflow to exactly where it is needed; the fan blades are contained within a steel casing and fully guarded at each end to provide a quiet but most importantly, safe operation.
If you need assistance, please contact our team on 0330 175 9558 or email orders@sunbeltsales.co.uk. Alternatively, you can use our live chat option.
Features & Benefits
High efficiency industrial fans with improved motor and blade design resulting in higher velocity with up to 30% more area coverage and reach.
Robust unit with heavy-duty gauge steel casing, guard and frame.
Handle, wheels and tilt function cradle stand, allow the control of airflow where it is needed.
Carefully balanced and fully guarded blades provide safe operation.
Suitable for industrial, commercial, agricultural, automotive and showroom applications.
Fitted with 3-pin plug.
Document Download
Documentation File Format Size
Sealey HVD30P Operating Instructions
PDF
0.6 MB
What's In The Box
1 x Sealey HVD30P 30" Industrial High Velocity Drum Fan with plug
Need some help?