Sealey DEH3001 3kW Industrial Fan Heater with Ducting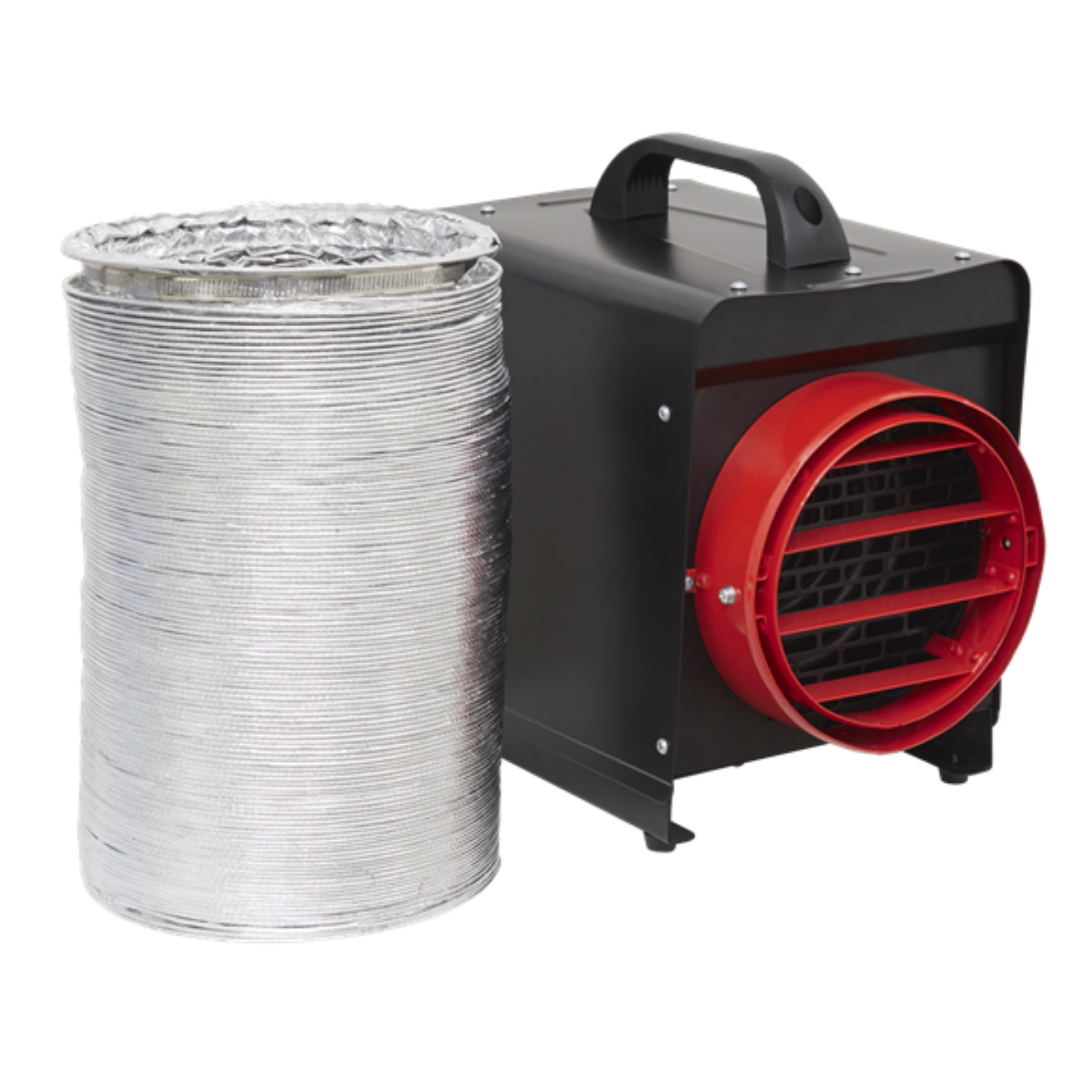 Sealey DEH3001 3kW Industrial Fan Heater with Ducting
£139.00
Detailed Description
Sealey DEH3001 3kW Industrial Fan Heater with Ducting
The Sealey DEH3001 Industrial Fan Heater is a 3kW electric heater, supplied with a 6m ducting hose.
This compact 230v space heater can be used in workshops, garages and other industrial spaces to keep workers and materials warm on site.
This electric heater has two heat settings - so it can operate at full capacity of 3kW or half capacity of 1.5kW. It features a thermostat dial, adjustable louvres on the warm air outlet and a fan only mode which operates the fan without the heating element, for ventilating spaces on warmer days. A carry handle on top of the unit makes it very easy to carry around.
As it is an electric heater, the Sealey DEH3001 produces completely clean and dry heat, so it can be used safely in enclosed indoor spaces.
If you need assistance, please contact our experts on 0330 175 9558 or email orders@sunbeltsales.co.uk. Alternatively, you can use our live chat option
Features & Benefits
Electric fan heater with ducting for industrial applications.
Two heat settings with thermostat control, plus fan only.
Adjustable outlet louvre panels control the direction of air.
Carry handle for portability.
A totally dry heat with no condensation, no gas, no fumes and no smell.
Ideal for workshops and garages.
Heating output: 3000W.
Supplied with 6m duct hose, power cable and 3-pin plug.
IPX4 rated.
Document Download
Documentation File Format Size
Sealey DEH3001 3kW Instructions
PDF
0.4 MB
What's In The Box
1 x Sealey DEH3001 3kW Industrial Fan Heater
1 x Power Cable & 3 pin plug
1 x 6m ducting hose
Related products
Strong steel construction
Fan only mode
Safety thermostat
Safety device thermal cut-out

In stock

Fan only & 2 x heat settings
Heat output up to 5kW
Thermal cut-out
Thermostat control

In stock
Need some help?