Sealey CH28110VS 1.4/2.8kW 110V Ceramic Heater with Telescopic Tripod Stand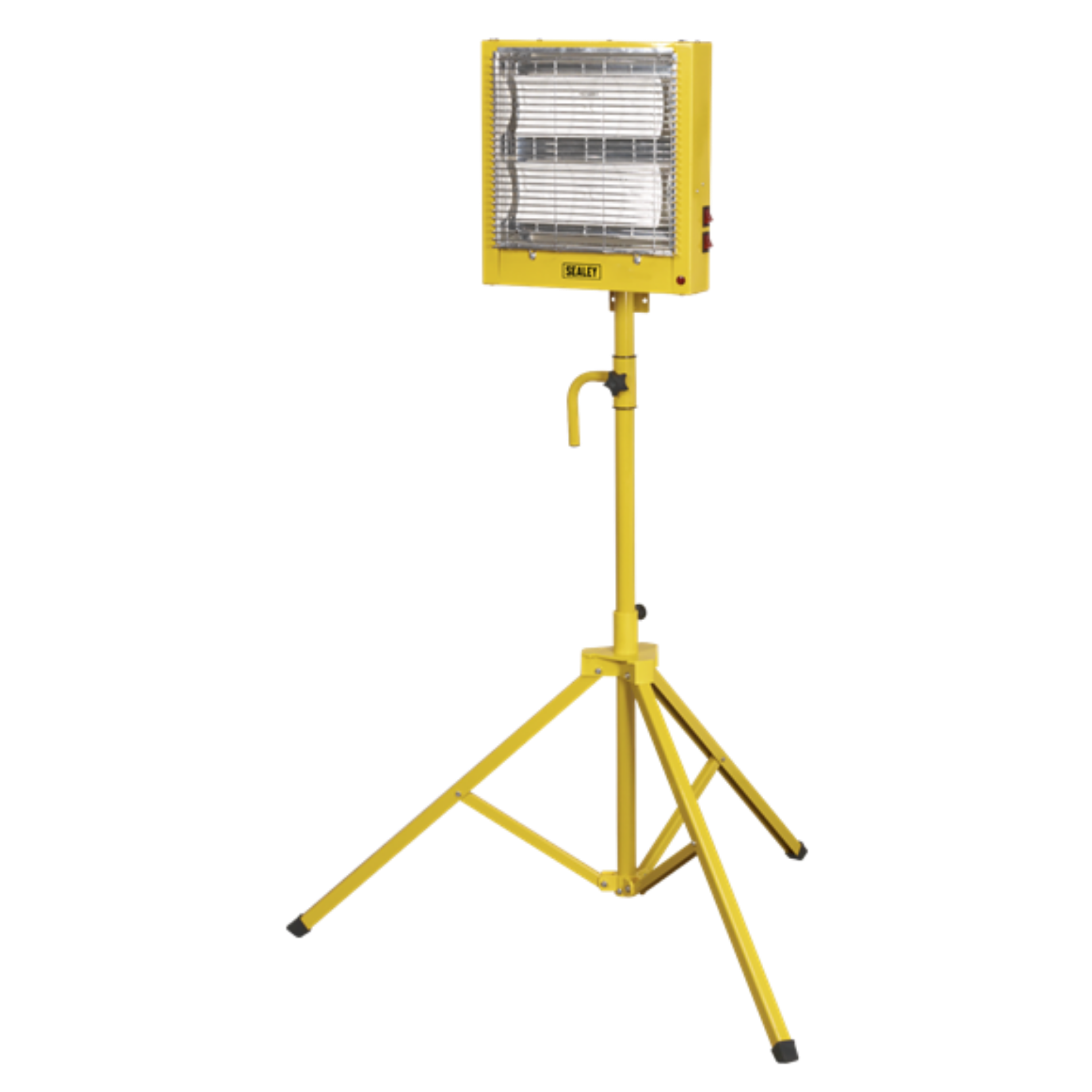 Sealey CH28110VS 1.4/2.8kW 110V Ceramic Heater with Telescopic Tripod Stand
£174.17
Detailed Description
Sealey CH28110VS 1.4/2.8kW 110V Ceramic Heater with Telescopic Tripod Stand
The Sealey CH28110VS is a 110v portable ceramic heater with a telescopic tripod stand. It is ideal for heating and drying applications in workshops, garages, on construction sites and in other industrial spaces.
This portable heater features a robust powder-coated metal casing and it is fitted with two ceramic heating elements and polished reflectors for maximum heat emission. The CH28110VS has two heat settings - it can operate with both elements for 2.8kW power or just one element for 1.4kW power. The power output is controlled easily using two rocker switches.
The telescopic tripod stand has a maximum height of 1760mm and minimum height of 1500mm and it features folding legs for easy storage.
As it is a 110v electric heater, the Sealey CH28110V produces completely clean and dry heat, so it can be used safely in enclosed indoor spaces. Unlike fan heaters, this heater produces no air movement, so it does not cause a mess on site. It can be used to keep workers and materials warm on site and to aid with drying walls and buildings.
If you need assistance, please contact our experts on 0330 175 9558 or email orders@sunbeltsales.co.uk. Alternatively, you can use our live chat option
Features & Benefits
Tripod mounted powder coated metal construction.
Two ceramic heating elements provide instant heat when required.
Polished reflectors to maximize heat emission.
Output controlled by rocker switches fitted to the frame.
Supplied with 2m cable fitted with 32A/110V plug.
Foldable legs for easy storage.
Maximum Height: 1760mm
Minimum Height: 1500mm
Document Download
Documentation File Format Size
What's In The Box
1 x Sealey CH28110VS 1.4/2.8kW 110V Ceramic Heater with Telescopic Tripod Stand
1 x 2m cable fitted with 32A/110V plug
Related products
NEXT DAY DELIVERY!*
Adjustable thermostat control
Overheat protection
Free standing – portable
Powerful 3kWheat delivery

In stock

3 Heat Settings
Adjustable Thermostat
IP44 Splash Proof
Over-Heat Protection

In stock
Need some help?