Sealey CD2005 2kW Convector Heater with Thermostat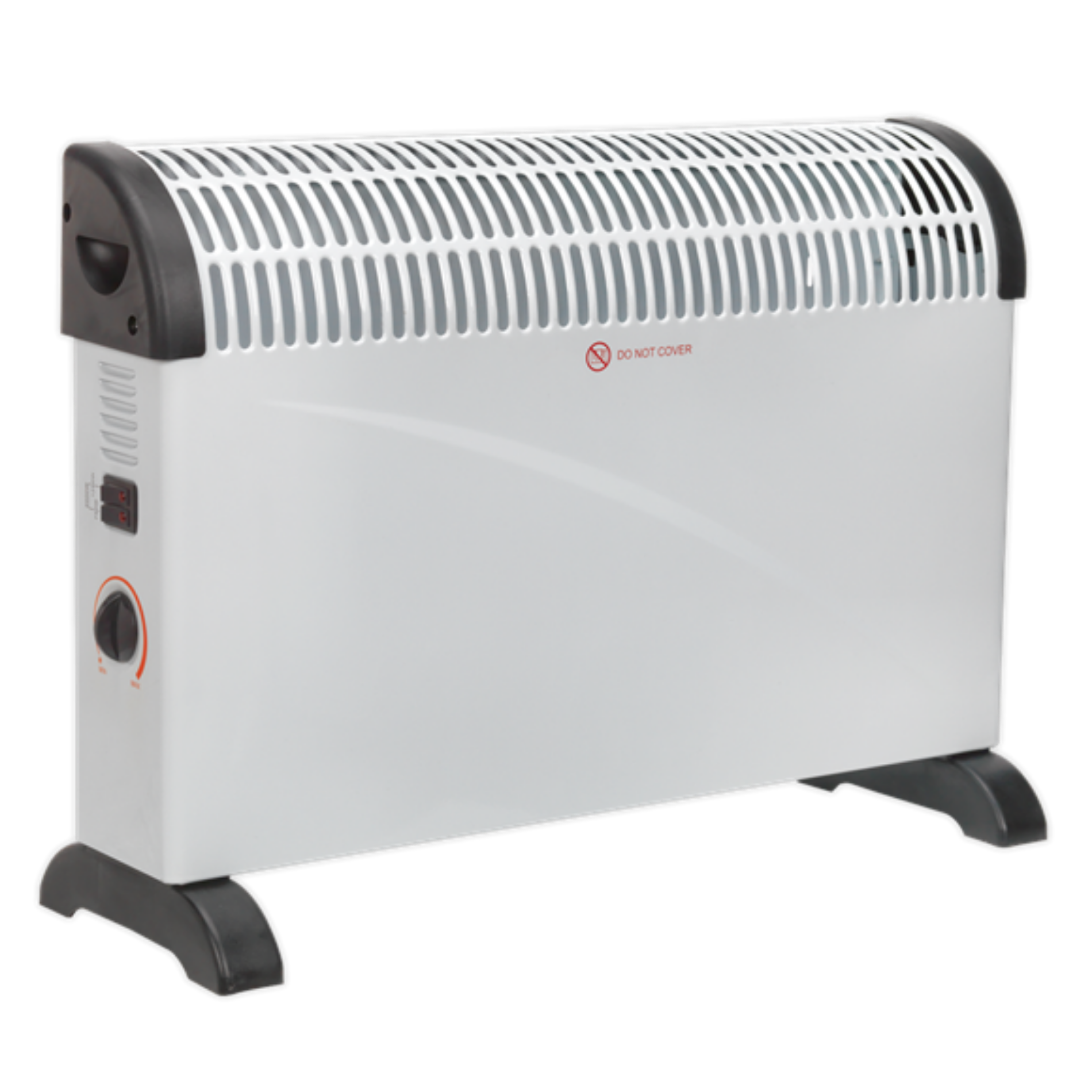 Sealey CD2005 2kW Convector Heater with Thermostat
£45.00
Detailed Description
Sealey CD2005 2kW Convector Heater with Thermostat
The CD2005 range is a compact, robust heater with versatile usage options. Fits perfectly in and home or work environment, takes up minimal space and warms target areas quickly. This electric convector heater range features options that include built-in turbo fan for accelerated heating. Three heat settings ranging from 0.75kW, 1.25kW & 2kW output. Each unit operates at 240 volt and has a attached three pin plug compatible with UK standard electrical outlets.
These units offer a rotary controlled room thermostat that maintains ambient temperatures at present level. Each heater features a 24-hour timer allowing the user to programme the time and duration the heater is operated. They are designed to be slimline & sturdy with a high-quality finish
If you need assistance, please contact our experts on 0330 175 9558 or email orders@sunbeltsales.co.uk. Alternatively, you can use our live chat option
Features & Benefits
Three heat settings of 750/1250/2000W for gradual control of heating elements.
Rotary controlled room thermostat maintains ambient temperature at preset level.
Slimline sturdy construction and high quality finish make this unit suitable for home, light industrial and office environments.
Supplied with 3-pin plug.
Document Download
Documentation File Format Size
What's In The Box
1 x Sealey CD2005 2kW Convector Heater with Thermostat
Related products
Anti tilt switch
Portable Design
Low glow technology
Lightweight

In stock

Adjustable Height
Tip over Protection
Two power settings
Carbon filament

In stock
Need some help?