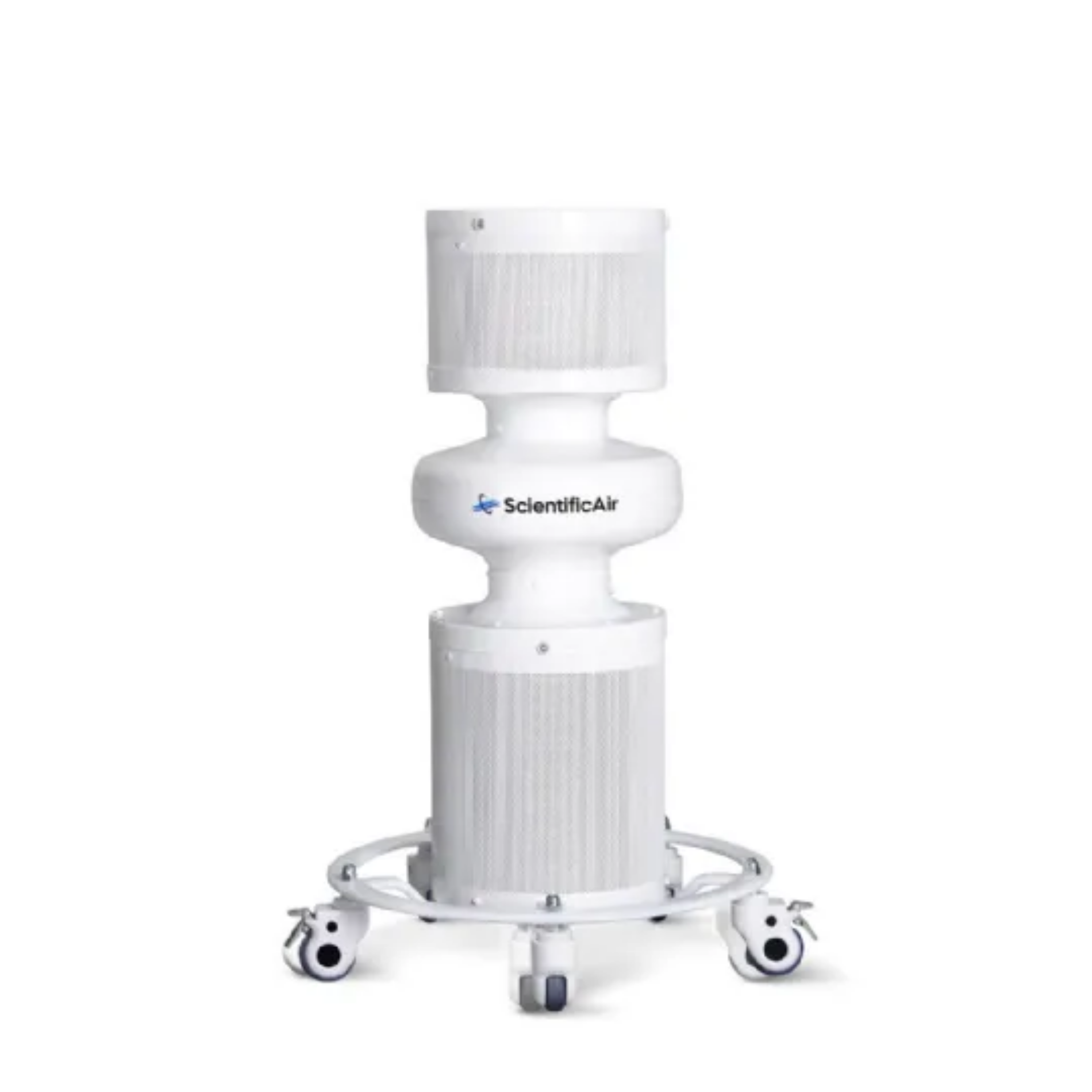 S400 Professional Air Disinfectant Device
£1260.00
Detailed Description
S400 Professional Air Disinfectant Device
The S400 is a compact, cost-effective and efficient solution for air sterilisation within enclosed spaces including medical, retail and education.
Its compact size, yet high air sterilising capacity and quiet operation makes it perfectly suited to multiple environments. This air purifier use HEPA filtration combined with UV-C technology and carbon filtration to disinfect the air and kill up to 99.9995% of airborne viruses, also eliminating odours, bacteria and allergens.
Features & Benefits
Premium hospital wheel casters for effortless mobility on all surfaces with touch-toe locking wheels
Suitable for use in all multiple environments including medical, retail and education
Does not produce ozone or air pressure interference
UV-C kill chamber processing pathogen-laden air, destroying virus and bacteria less than 0.3 micron
On-Board Digital screen reporting: - HEPA filter/air flow integrity - UV-C light integrity/intensity - Carbon final
Filtration integrity - Processed CFM air volume
Fan performs complete air change disinfection within 30 minutes (800 cubic ft area)
Pathogen and Particulate Air Volume process metering
Zero airflow disturbance
SAM HEPA® pre-filter cartridge captures particulates down to 0.3 microns
Patented carbon substrate for complete odour and VOC removal
| | |
| --- | --- |
| Height | 940 mm |
| Width | 559 mm |
| Weight | 28.12 kg |
| Model | . hp |
| Length | 1 mm |
| Make | Scientific Air hp |
| Noise Level | 62-64 dB(A) |
| Air Flow | 400 cfm |
What's In The Box
1 x S400 Professional Air Disinfectant Device
Need some help?