Prem-I-Air EH1662 Small Rechargeable Dehumidifier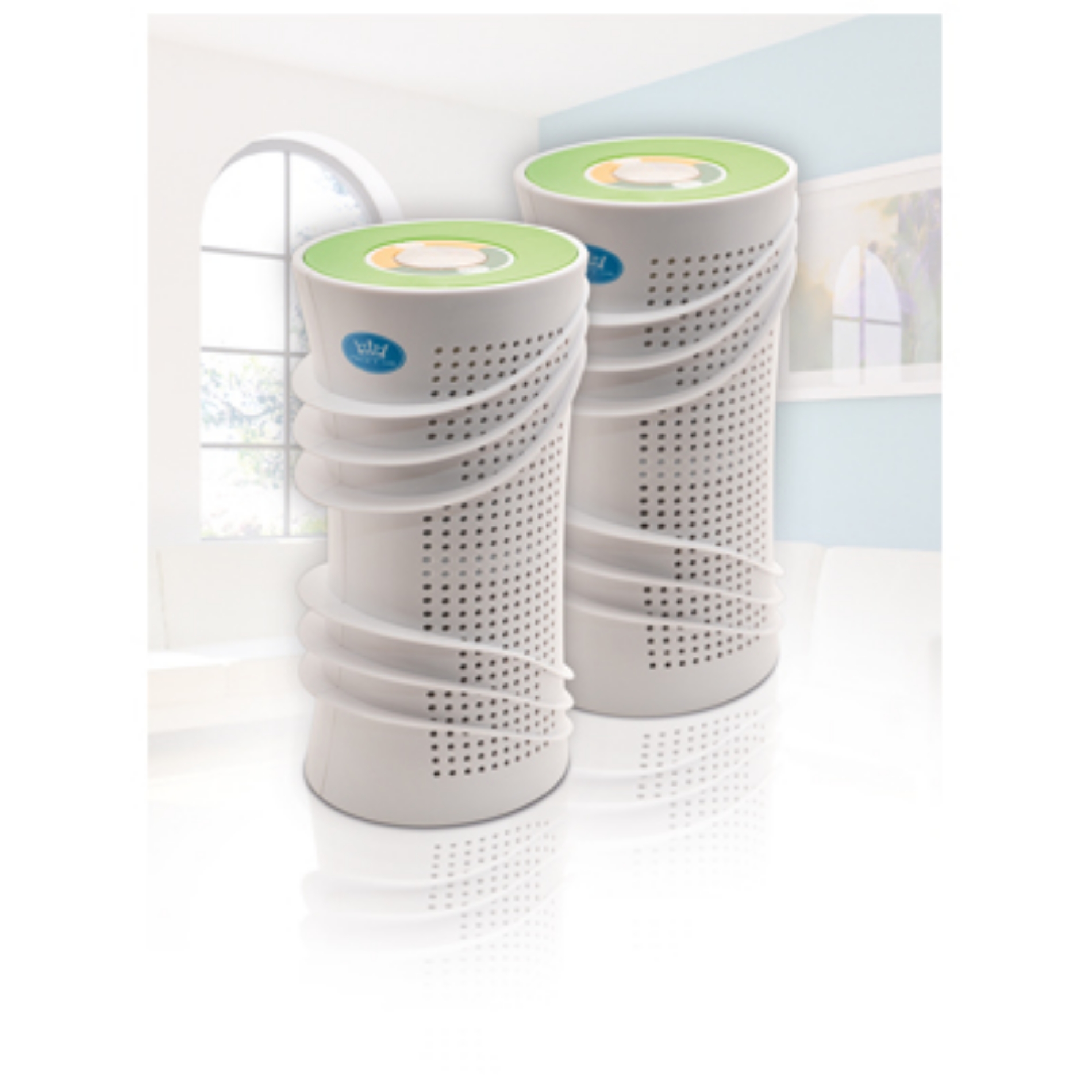 Prem-I-Air EH1662 Small Rechargeable Dehumidifier
£26.00
Detailed Description
Prem-I-Air EH1662 Small Rechargeable Dehumidifier
The twin pack of Prem-I-Air rechargeable dehumidifier, is ideal for absorbing moisture in a multitude of small spaces such as cars, caravans, cabinets, boxes, sheds and wardrobes. It requires no batteries or wires to work.
This compact product soaks up moisture from the surrounding area using the enclosed silica gel crystals.
When fully absorbed the crystals in the indicator window on top of the unit will change colour from orange to green.
Simply place the unit on the super fast fan driven heating recharging station for 2-3 hours, when fully recharged the indicator crystals will turn orange again. This dehumidifier is completely wire free nor does it need batteries to work, this makes this type of dehumidifier completely portable and usable anywhere!
The absorbent crystals do not need to be changed or refilled and the product can be recharged many times. Also has the added bonus of a handy Fan driven shoe drying attachment.
Simply place the Shoe drying attachment on the recharge station and hot air is blown into the shoes or training shoes to dry them out.
If you need assistance, please contact our experts on 0333 271 7572 or email orders@sunbeltsales.co.uk. Alternatively, you can use our live chat option.
Features & Benefits
Reduces moisture and damp in confined spaces
Indicator to show when ready to use
Works at low temperatures
Colour: White
Coverage (sqm): 0.45
Display
Operating temperatures (ºC): 0 to 38
Type: Silica Gel
Rapid 2-3 hour recharge time
Pack of 2 for use when the other is re-charging
No mess or refilling required
Added shoe drying function
Technical Specification
Installation Type
Free Standing
What's In The Box
1 x Prem-I-Air EH1662 Small Rechargeable Dehumidifier (Twin Pack)
Need some help?