Prem-I-Air EH1552 1kW Wall or Floor Mounted Panel Heater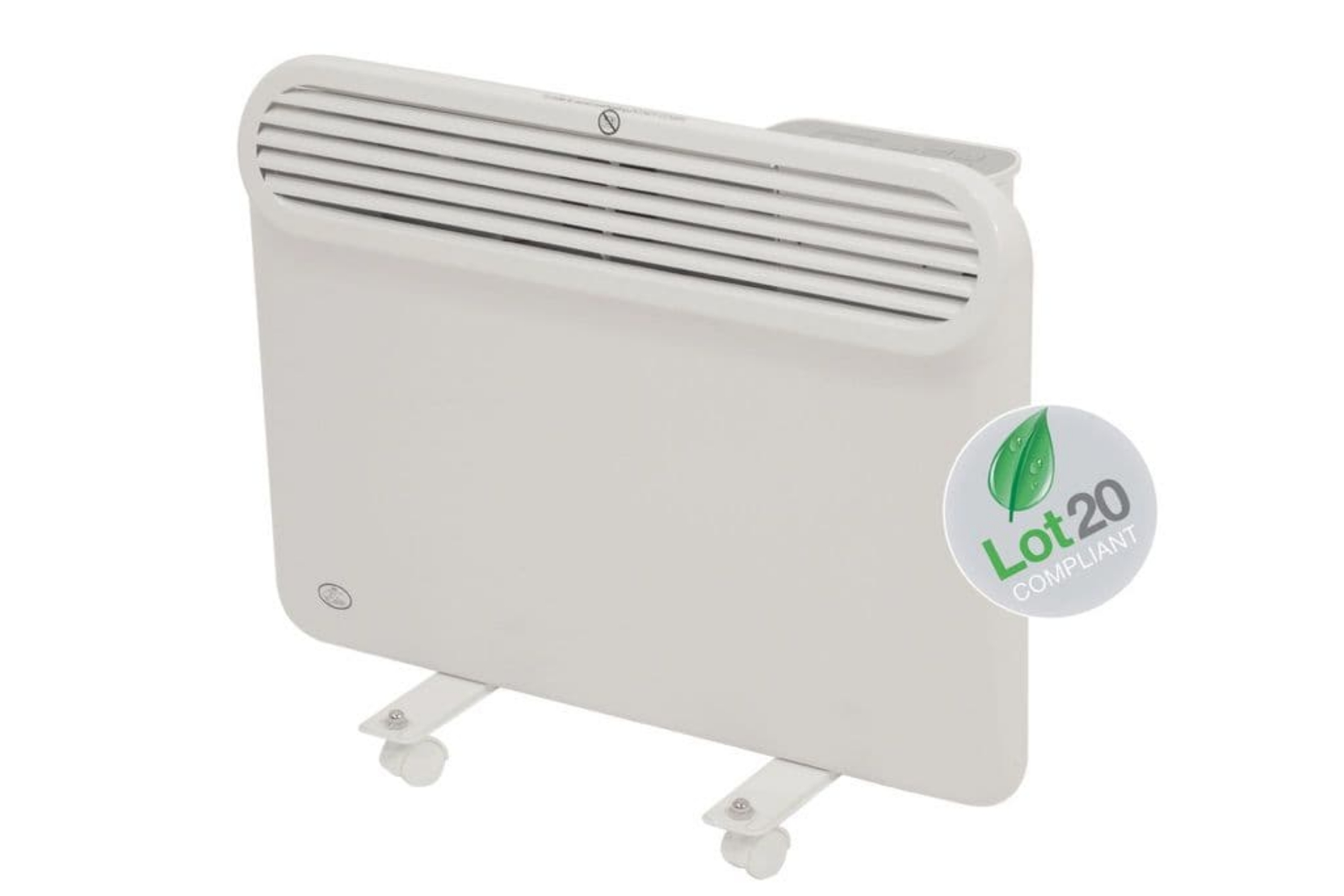 Prem-I-Air EH1552 1kW Wall or Floor Mounted Panel Heater 
£94.80
Detailed Description
Designed specifically to meet the 2018 Lot 20 EU Regulations for enhanced Energy Efficiency, the Prem-I-Air EH1552 1kW Panel Heater is fitted with a 7-day hour by hour programmable timer and selectable energy saving open window function.
The 7 day - hour by hour timer allows you to set the timing of your heater by not only the hours it operates but also the days.
The sleek, slim line, contemporary design and silent operation make it perfect for use in the home, small office or conservatory.
The programmable touch pad offers multiple modes, including frost prevention, economy and comfort settings. It provides a low-level radiant heating effect for even heat distribution wherever it is used.
The heater is extremely simple to wall mount using the attached bracket or alternatively it can be freestanding by utilising the supplied castors.
This stylish and energy efficient heater is the perfect solution for the majority of heating needs. For added protection the unit has a safety thermal overheat cut-out in case of the heater being covered. This product is only suitable for well-insulated spaces or occasional use.
Features & Benefits
Lot 20 Regulation Compliant for Enhanced Energy Efficiency.
Selectable open window function.
Pre-set frost prevention, economy and comfort modes.
Suitable for use in the home, office or conservatory.
Easy DIY wall mounting or use free standing with the supplied castors.
Silent operation and minimal dust movement; ideal for allergy sufferers.
Fully programmable 7-day hour-by-hour heat settings.
Easy to use touch pad control panel with LCD screen.
Right hand cable entry with an extra long 1.5 m cable and UK Plug.
Please contact us if you require further information or advice.
Technical Specification
No. Of Heat Settings
Variable
Remote control
Built-in Control
Document Download
Documentation File Format Size
Need some help?