New Pacific Crest ADL Vantage UHF Radio 390 - 430MHz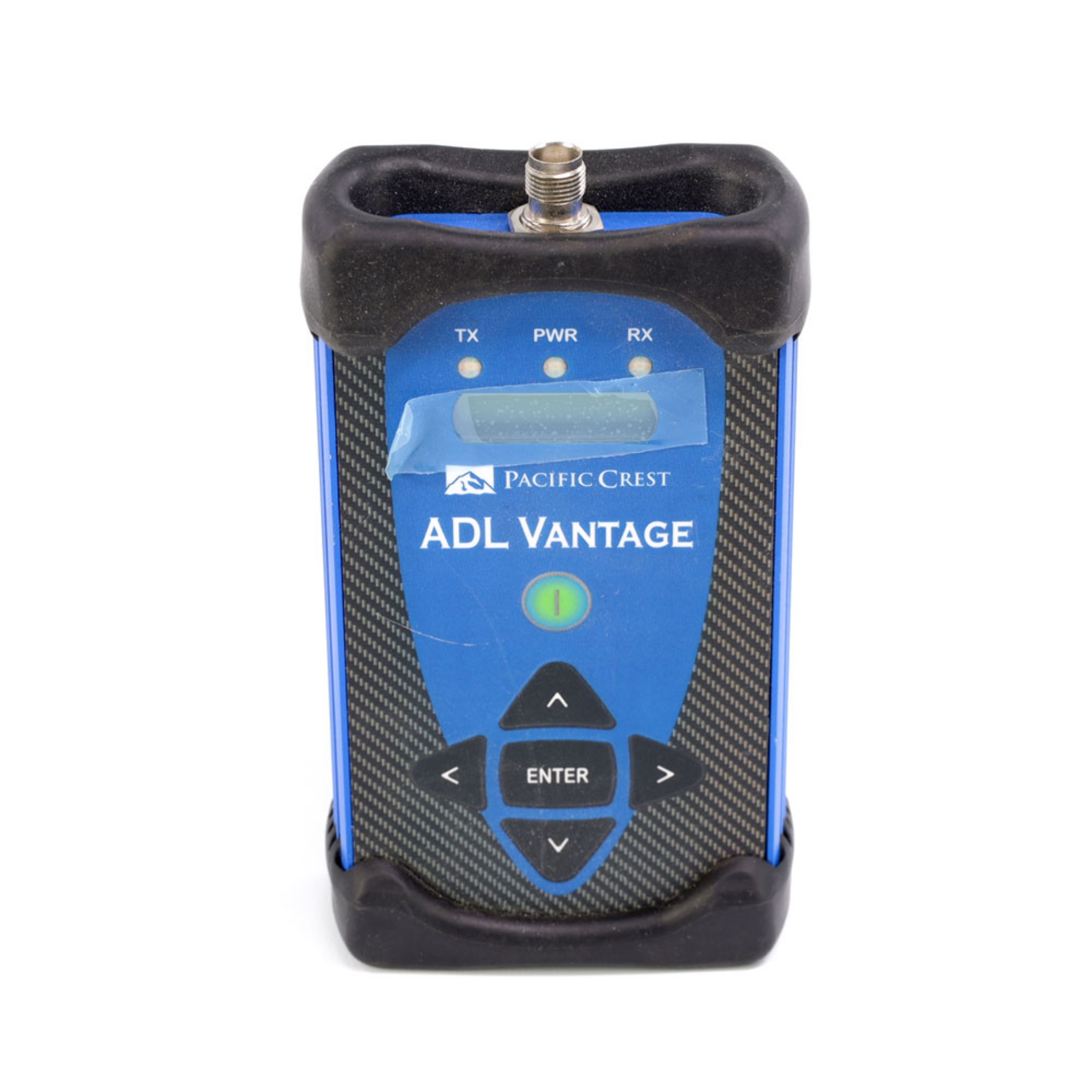 New Pacific Crest ADL Vantage UHF Radio 390 - 430MHz
£995.00
Detailed Description
New Pacific Crest ADL Vantage UHF Radio 390 - 430MHz
N.B. Slight minor scratches to front - shown in photos.
Otherwise, brand new unused.
No longer manufactured by Trimble due to component shortages.
No warranty - disconinued product
Features & Benefits

ADL Vantage is an advanced, high speed, wireless data link built to survive the rigors of GNSS/RTK surveying and precise positioning.
This sophisticated 0.1-4.0 Watt radio modem utilizes Pacific Crest's next generation Advanced Data Link (ADL) technology while remaining backward compatible with existing Pacific Crest, Trimble and other products.
ADL Vantage's full-function user interface streamlines field configuration and troubleshooting so you can maintain maximum productivity.
For the most rugged and reliable digital data link, go with the Geomatics industry's new standard in lightweight wireless communications – ADL Vantage.
What's In The Box
1x New Pacific Crest ADL Vantage UHF Radio 390 - 430MHz
Need some help?