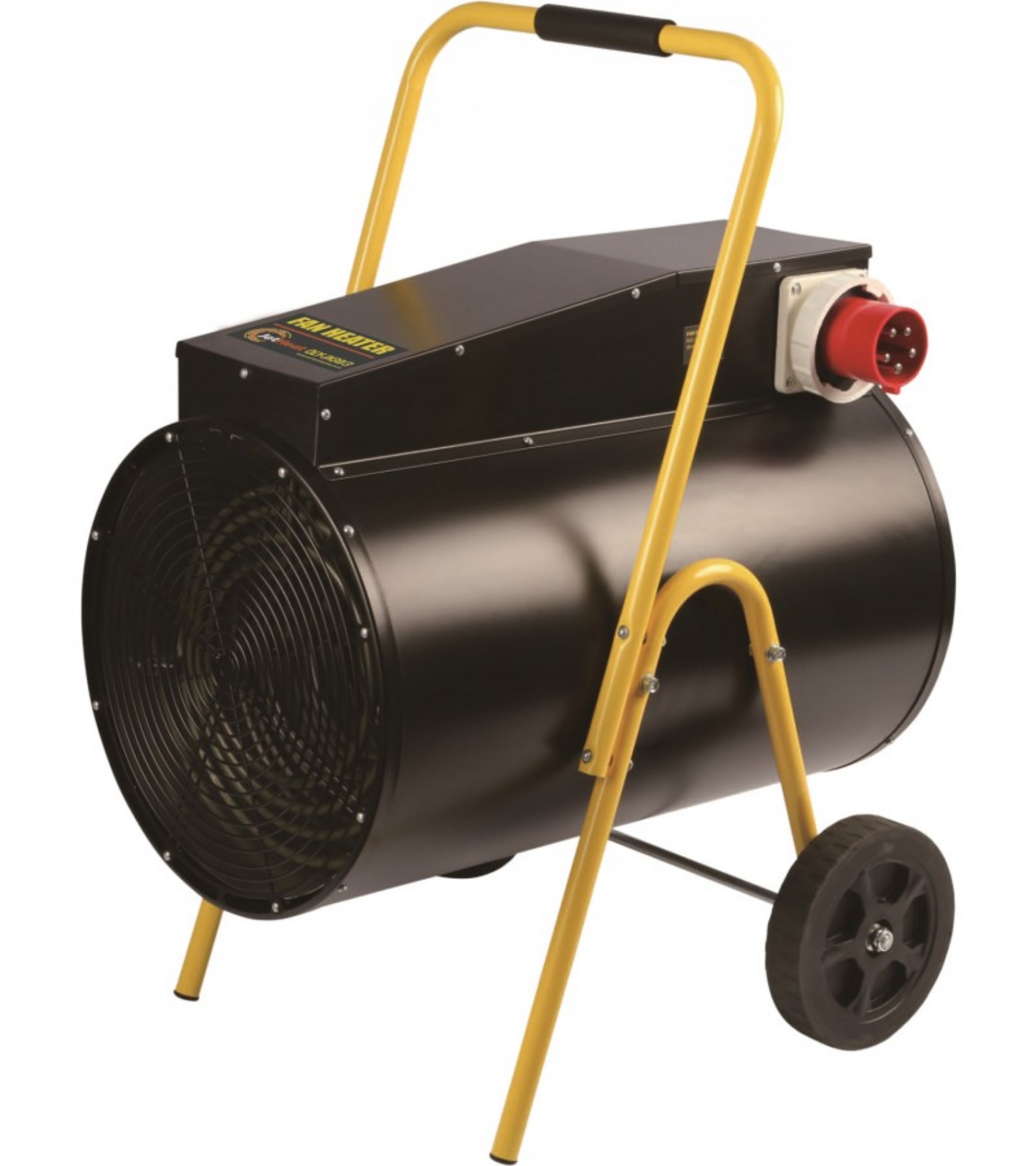 Olympus JetHeat OLYJ30 30kW Industrial Fan Heater
£569.00
Detailed Description
The JetHeat series of industrial electric fan heaters are designed for use in workshops, nurseries, showrooms, storage rooms, construction sites and containers, ideal for small to large spaces.
The range comes in 3kW 240V plus 9kW, 15kW and the largest, 30kW, these 3 are 415V 3 Phase. They are also waterproof class IPX4 for use in damp and wet areas.
Robust and designed for trade use with plastic feet and handle for easy grip.
The heat output can be adjusted in three stages, fan only, half heat and full heat. The JetHeat models' temperature can be adjusted and is controlled by the integrated thermostat. In summer, they can be used for ventilating rooms when used on fan only setting.
All appliances are certificated to CE/GS/ LVD/EMC/RoHS. The heating elements are enclosed in a stainless jacket and are thermally protected.
Features & Benefits
Stainless steel heating element.
Adjustable thermostatic controls.
Overheat protection.
Insulated hands and feet for safety.
Free Standing - portable.
Wheels for easy movement.
With time delay (OLY-J15/3 & J30/3).
Clean heat ideal for areas with poor ventilation.
Ease of use (on install costs).
Powerful heat delivery.


What's In The Box
Call our Support Team on 0330 1759558 if you require more information on this product.

Need some help?