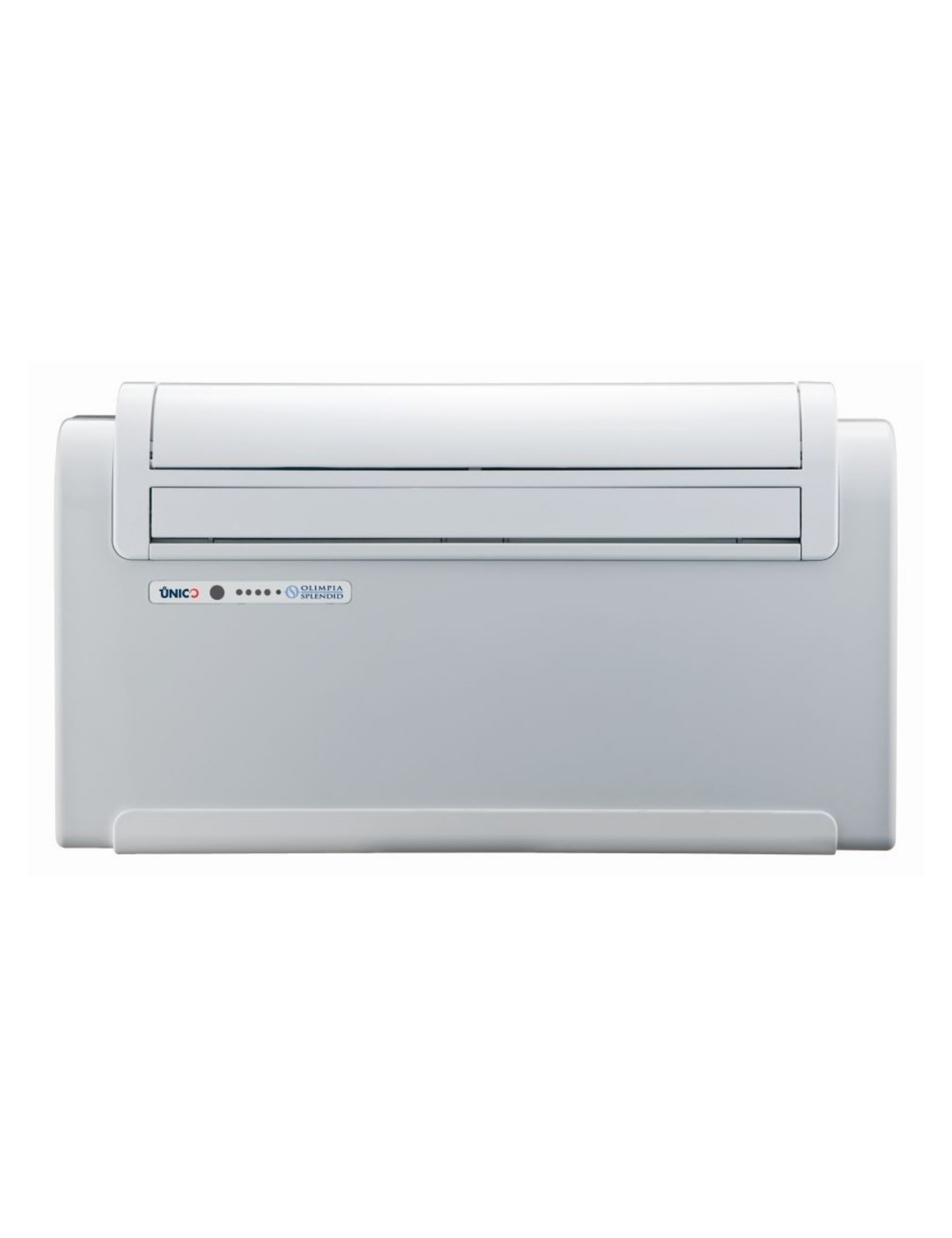 Olimpia Splendid Unico Smart 12SF 2.6kW All-In-One Air Conditioning Unit
£1140.00
Detailed Description
The Unico Smart 12SF 410A is a powerful 2.7kW wall-mounted air conditioner that cools large spaces without the need for messy pipes or external condensers.
The Unico range of air conditioners are suitable for both domestic and commercial applications. The air-conditioning system can be dual managed using both Bluetooth and Wi-Fi connection. The Unico is compact compared to most other units of the same power and does not require a splitter - only needs two external holes.
Italian design - Designed in Italy, by King & Miranda Design.
HP version - Fitted with a heat pump - thanks to this feature, you can replace or support your traditional heating in intermediate seasons.
Wi-Fi availability- Control the climate in your office or home better than ever before, by simply purchasing the Unico Wi-Fi Kit and downloading the smart Unico App.
Heat pump technology - Unico On Off units incorporating both cooling and heating modes reach very high energy efficiency levels.
Features & Benefits
Power: 2.7 kW.
Available in the versions: SF (Cool Only) - HP (Heat Pump).
Cooling class: A.
R410A refrigerant gas.
High or low wall installation.
Ease of installation: Unico can be installed from the inside in just a few minutes.
Equipped with a multi-filtering system, consisting of an electrostatic filter (with anti-dust function) and activated carbon filter (effective against unpleasant odours).
Optional wireless wall control.
Multifunction remote control included.
24hr timer.
Stylish Air Conditioner.
Compact Design.
Quiet Operation.
Multi-Function Remote.
No Exterior Condenser Unit Required.
Ideal For Homes, Bars, Hotel Rooms & More.
Fan only mode.
Dehumidification only mode.
Auto mode: regulates the operating parameters depending on ambient temperature.
Sleep mode: gradually increases the temperature set and ensures reduced noise for greater comfort at night.
12 month warranty.
Please contact us if you require further information or advice.
Technical Specification
Function
Cooling, Dehumidification
Controls
Electronic control
Operating Temperatures (degrees centigrade)
35-43
Dehumidification (L/hr)
0.9
What's In The Box
Call our Support Team on 0330 1759558 if you require more information on this product.

Need some help?