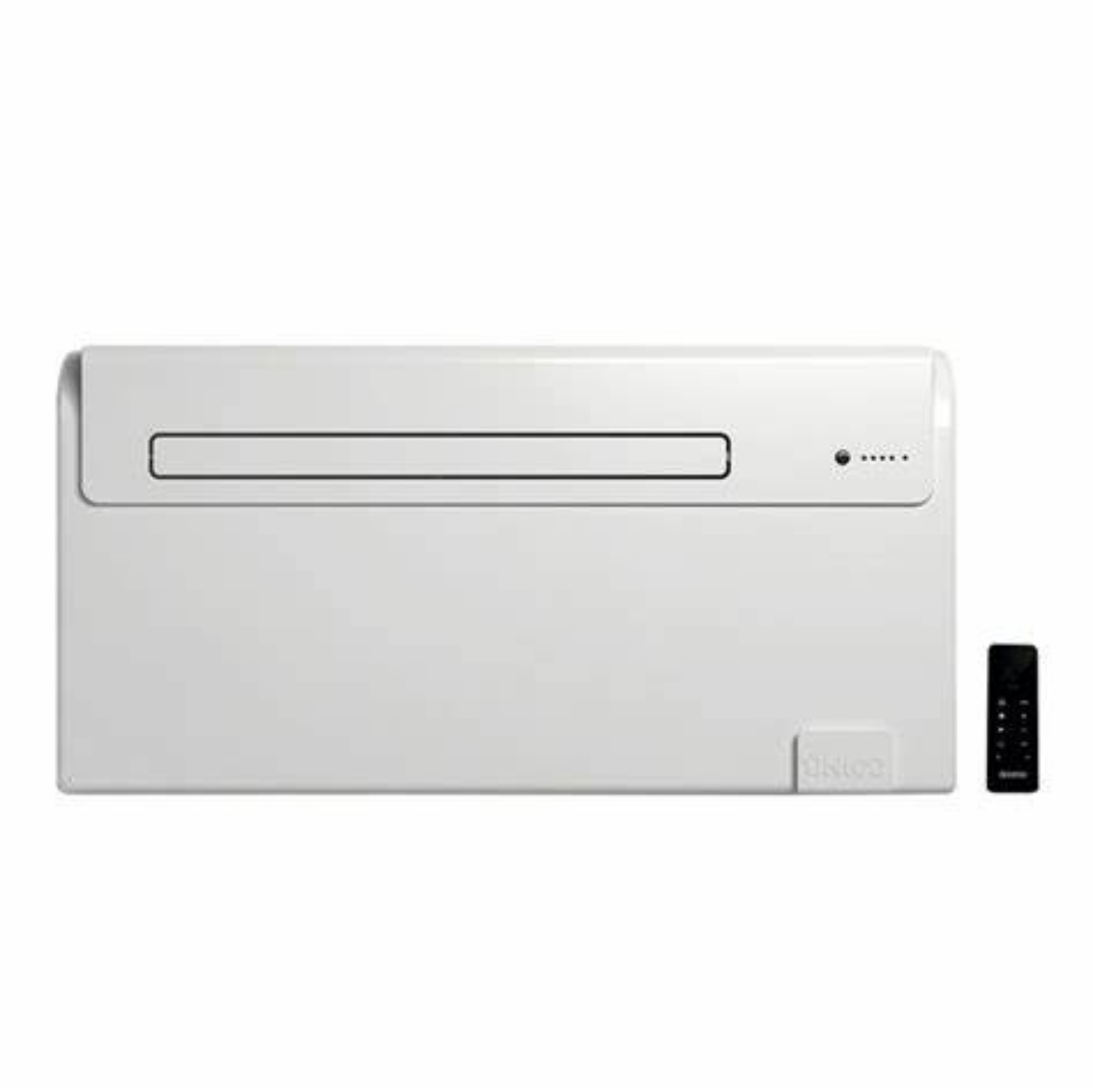 Olimpia Splendid Unico Air Inverter 25SF 2.2kW All-In-One Air Conditioning Unit
£940.83
Detailed Description
Olimpia Splendid Unico Air Inverter 25SF 2.2kW
The Olimpia Splendid Unico Air Inverter 25SF is an easy to install, all-in-one air conditioning system, which can be placed high or low on a wall inside the office, home, bar, hotel or more in just a few minutes.
Measuring only 16cm in depth, the Olimpia Splendid Unico Air Inverter 25SF is compact compared to most other units of the same power and does not require an outdoor condensor - only two external holes! Thanks to the inverter technology, the variable speed compressor allows for maximum efficiency, packed into the slim design - saving up to 30% of energy, compared with traditional models.
Using R32 refrigerant, the machine has a greenhouse effect reduced by almost 70% (compared to R410a) | Slimmest air conditioner without an outdoor unit, containing all the great Unico technology | Thanks to its inverter technology with variable speed compressor, this Unico Inverter range saves up to 30% of energy compare to motors with traditional technology | With sound-absorbing and anti-vibration materials, the Unco Air Inverter ensures one of the lowest noise levels in the range - as low as 27 dB(A)
Cooling only - Unico Air Inverter 25SF.
*This is a stocked item and will be shipped out on a Next Working Day delivery service, if ordered by 3pm.
If you need assistance please contact our experts on 0330 175 9558 or email orders@sunbeltsales.co.uk. Alternatively, you can use our live chat option.
Features & Benefits
Large louvre for the homogeneous diffusion of the air into the environment
Multi-filtering system consisting of an electrostatic filter and activated carbon filter
Available in the SF (Cool Only) - HP (Heat Pump) versions
Multifunction remote control included
Optional wireless wall control
High or wall installation
Ease of installation
Economy mode
Fan only mode
Dehumidification only mode
Auto mode
Sleep mode
24 Hour timer
Includes 3 year manufacturers warranty
Technical Specification
Function
Cooling, Dehumidification
Controls
Electronic control
Power Consumption (W)
1100
Operating Temperatures (degrees centigrade)
35-43
Dehumidification (L/hr)
0.8
Product Type
All-in-one Air Conditioners
What's In The Box
1 x Olimpia Splendid Unico Air Inverter 25SF 2.2kW All-In-One Air Conditioning Unit
1 x Remote control
1 x Use and maintenance booklets
Need some help?