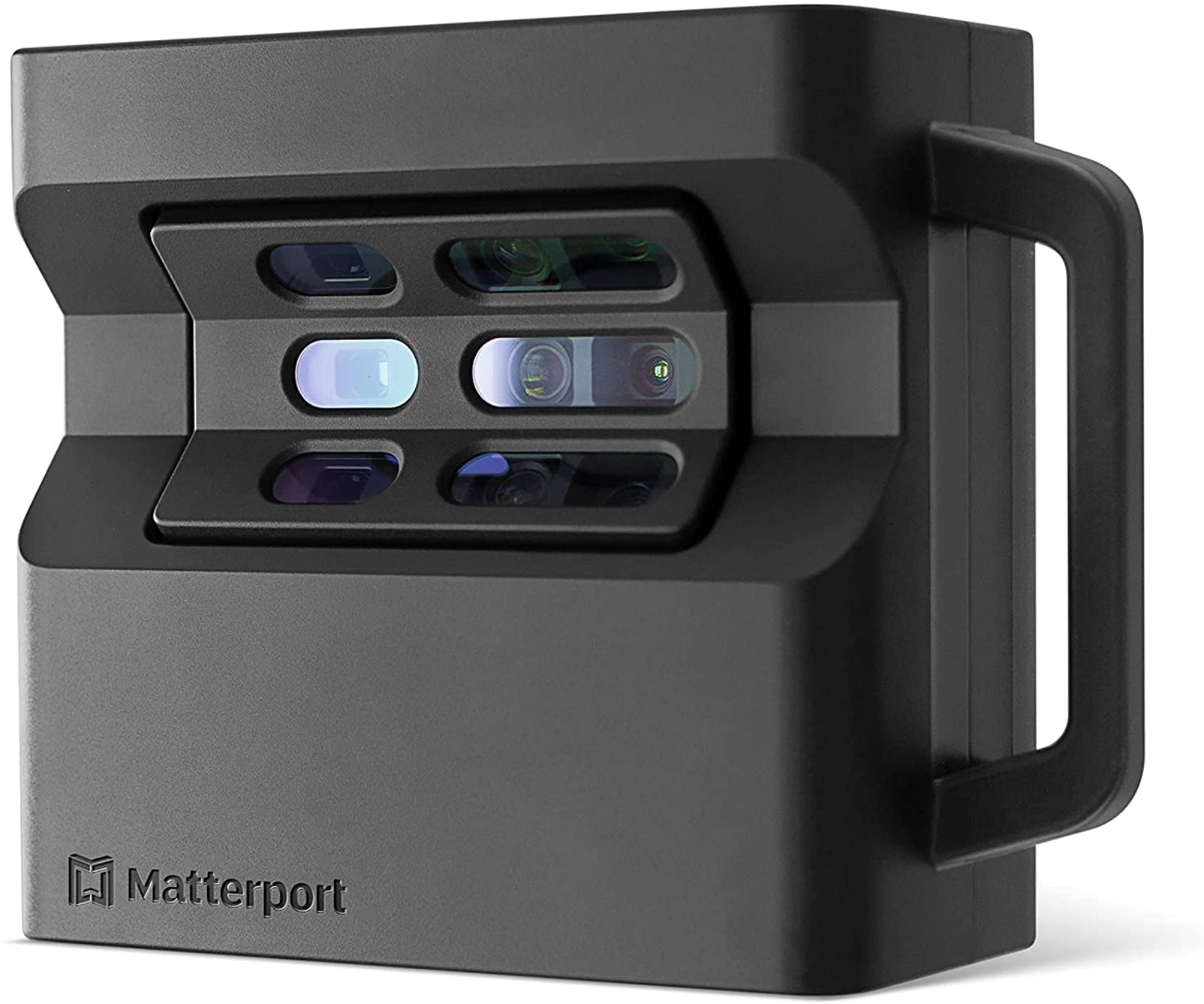 Matterport Pro2 & Small Hard Case + Tripod Bundle
£2896.80
Detailed Description
CLICK HERE TO SUBSCRIBE TO MATTERPORT SOFTWARE
Matterport's best in class 3D camera gives you professional 3D capture with high resolution and accuracy within 1%. It is ideal for scanning any size space, from homes to commercial buildings and hotels. With a single capture, get everything you need to market, inspect, or redesign a real-world space.
Matterport 3D cameras are ideal for facilities management, where you need to survey existing buildings, report building layouts and conditions to manage maintenance and develop remodelling plans. You'll be able to add notes, tags, take measurements, create floor plans and dollhouse views and download, edit, and import high-resolution digital assets from Matterport Cloud
High accuracy
Professional photo resolution (134 megapixels) and 3D accuracy
Great for scanning any size space
Perfect for homes, apartments, hotels, commercial buildings
High-quality 3D capture with unlimited 4K print quality photography
Easy to use 3D capture with the press of a single button and minimal training
Powerful battery for capturing multiple scans in a day
Pairs with any iOS or Android device running the Matterport Capture app
GPS Included
This camera comes complete with hard case, quick release and tripod.
Features & Benefits
3D Sensing
Structured light (infrared) 3D sensor
20 seconds capture time per scan/sweep
99% accurate within range
15 ft (4.5 m) maximum range
3D Data Registration: Automatic
Depth Resolution: 10 points per degree (3600 points at equator, 1800 points at meridian, about 4 million points per pano)
Photography
Output Pano Pixels: 134.2 MP, equirectangular
Export images up to 8092px x 4552px
Lens: 4K Full Glass
Balancing: Automatic full-model
360° (left-right) x 300° (vertical) field of view
Data
WiFi to transfer data from camera to iOS device through the Capture app
WiFi 802.11 n/ac 5 Ghz
Battery
Lithium ion battery
Can scan for 8 hours on one charge
5 hour charge time
Construction
Durable texture black plastic enclosure
Size: 9.0" H, 10.25" W, 4.38" D (230 x 260 x 110 mm)
Weight: 7.5 lb (3.4 kg)
What's In The Box
Matterport Pro2 Camera
Matterport Pro2 Small Hard Case
Matterport Tripod
Matterport Quick Release
Accessories/Options
In stock
Related products
In stock

The BLK2GO handheld imaging laser scanner recreates spaces in 3D as you move.

In stock
Need some help?