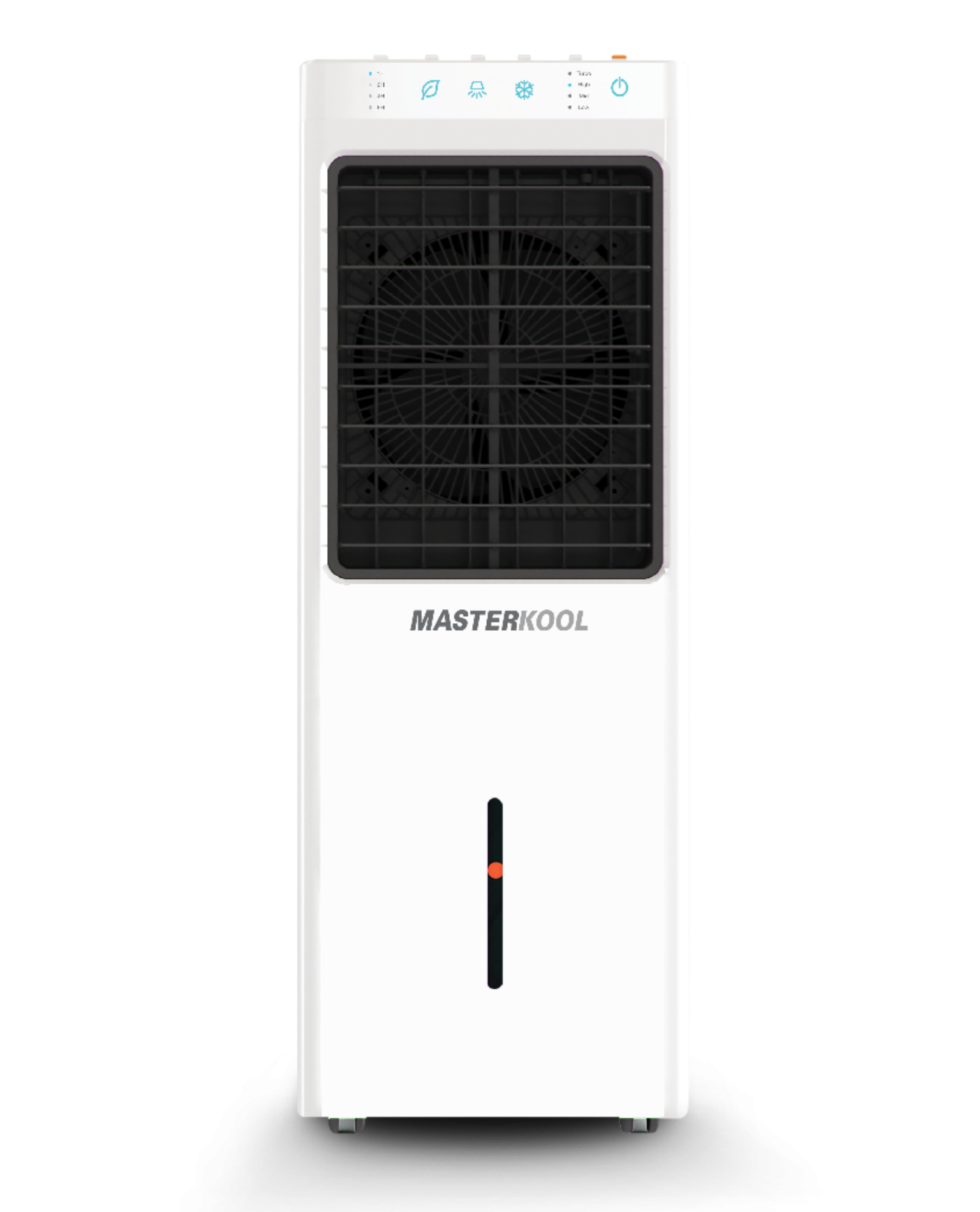 Masterkool iKOOL 25 Plus 13L Evaporative Air Cooler
£259.00
Detailed Description
Air Conditioning Centre Masterkool iKOOL-25 Plus Portable Air Con, part of the Masterkool air conditioning range, supplied by one of the UK's leading manufacturers Air Conditioning Centre
Presenting a great, new range of portable air conditioners exclusively from MasterKool. This stand alone, quiet and reliable unit is a great alternative to a fan cooler. Ideal during the warm summer months, the iKool-25 Plus provides a cost effective, efficient and reliable cooling solution for homes and small offices alike.
Also known as Air Coolers MasterKool Portable Air Conditioners simply use the process of evaporation to create a cool environment, without the need for an expensive air conditioning system. They are simple to use, portable and cheap to run.
Features & Benefits
Reduce 5-15°C
Modern & space-saving design
23 litres water tank for 5-9 hours
Water level sensor
Remote control
Ionizer function
Special fan blade for strong air flow
Please contact us if you require further information or advice.
Technical Specification
Function
Cooling + Dehumidifying
Controls
Electronic control
Plug
13amp 3 pin with a 1.8m cord
Document Download
Documentation File Format Size
Specification Sheet
PDF
8.5 MB
What's In The Box
Call our Support Team on 0330 1759558 if you require more information on this product.

Need some help?