Master XL 91 29-43kW Infrared Diesel Heater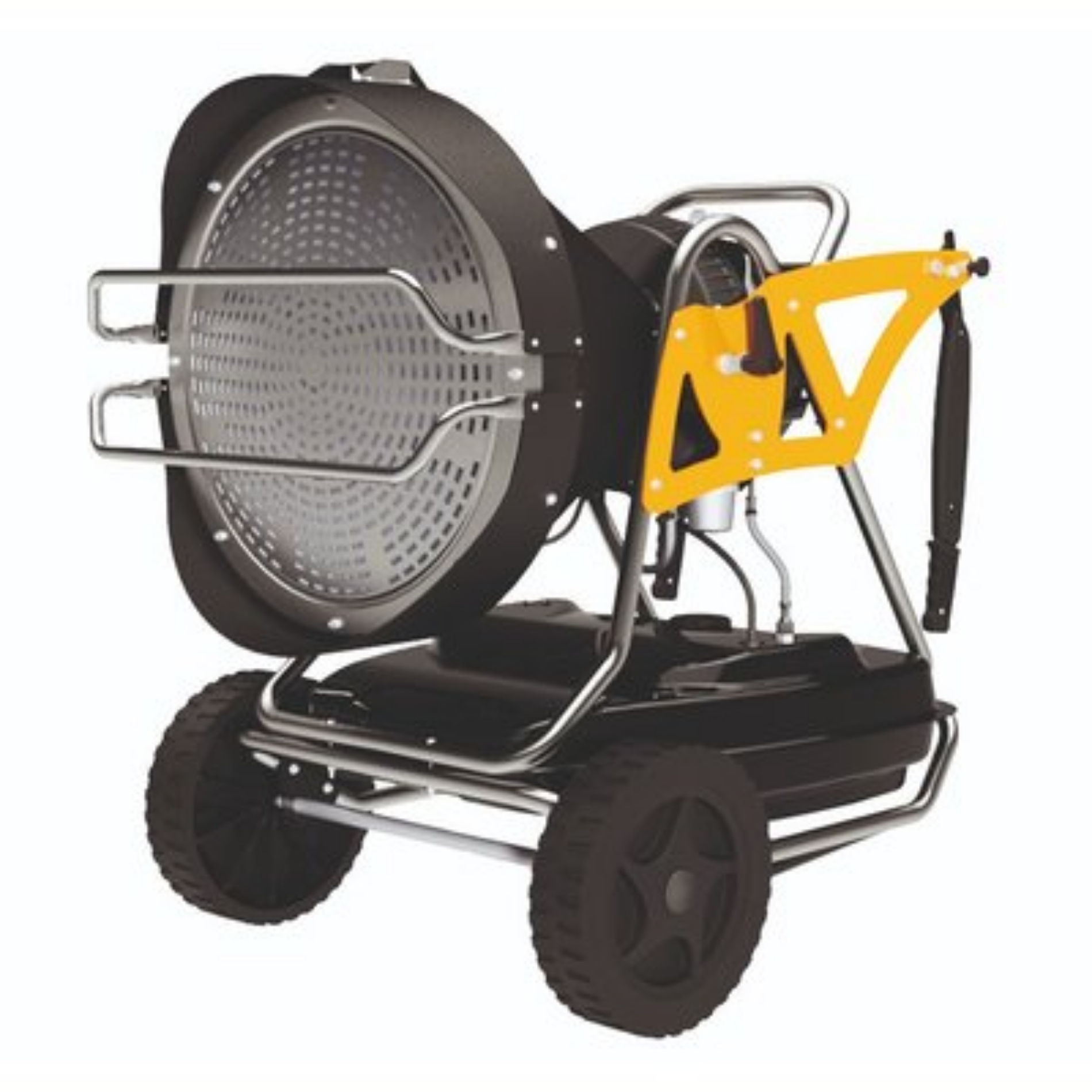 Master XL 91 29-43kW Infrared Diesel Heater
£1960.23
Detailed Description
The Master XL91 space heater is capable of operating at either full power of 43kW or reduced power at 29kW. This is a powerful mobile heating unit suitable for a range of different industrial spaces. At just a flick of a switch, this unit can heat a wide range of different sized areas effectively and comfortably by using the adjustable heat settings for a quick change.
To ensure maximum use and easy transportation around factories, sites, warehouses, workshops and more, these heaters have been designed with a sturdy frame and handle and feature large wheels allowing for heat to be directed to wherever is needed without any hassle.
Features & Benefits
Runs on diesel or kerosene.
No airflow - ideal for dusty areas.
Portable design.
240V power supply.
Perfect for heating & drying on site.
Low noise.
High quality components.
Adjustable heat settings.
Optional room thermostat.
Technical Specification
Thermostat
Optional Remote Thermostat
Need some help?