Master XL 61 240V 17kW Infrared Diesel Heater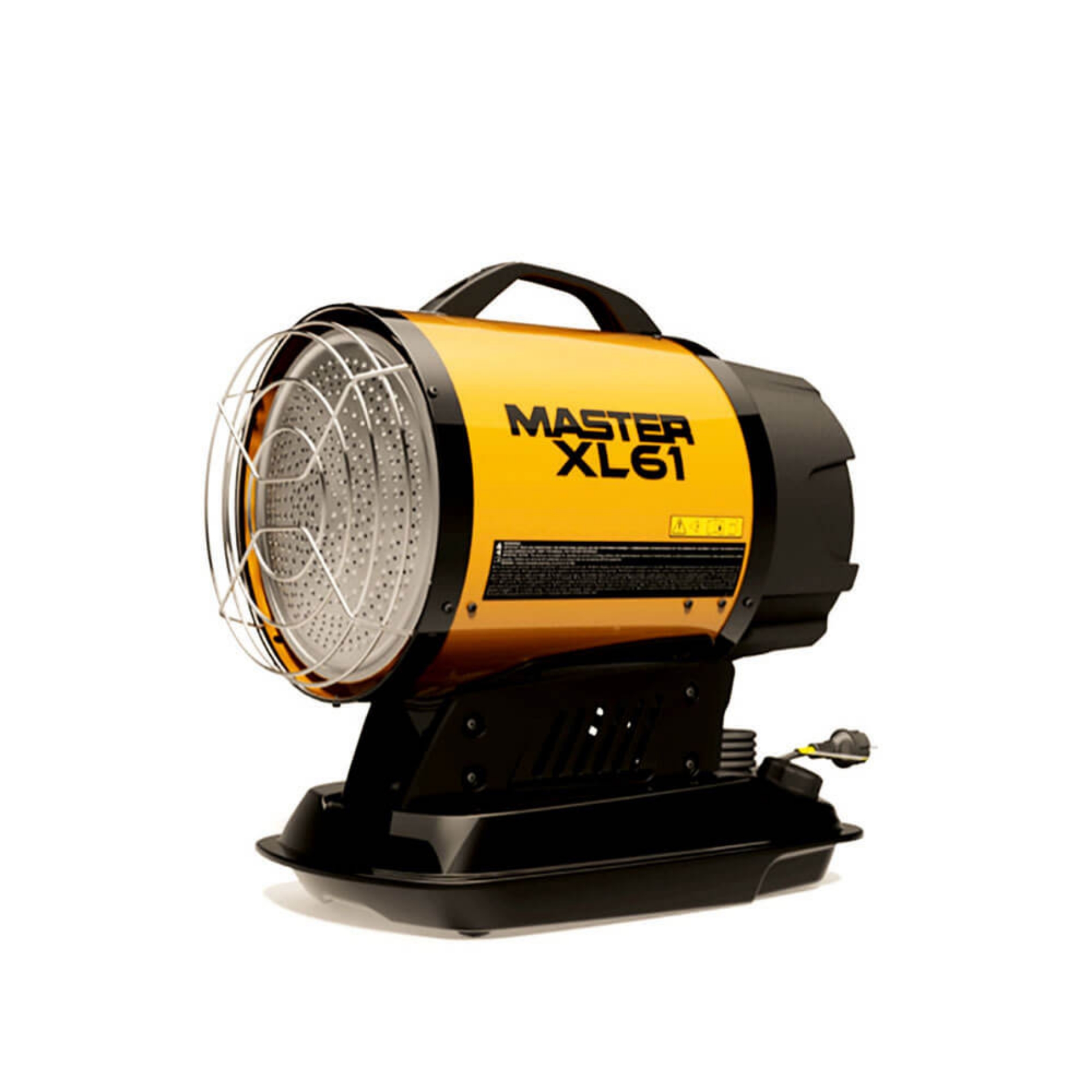 Master XL 61 240V 17kW Infrared Diesel Heater
£869.32
Detailed Description
The Master XL 61, 240V space heater is capable of operating at either full power or reduced power. This is a powerful mobile heating unit suitable for a range of different industrial spaces. At just a flick of a switch, this unit can heat a wide range of different sized areas effectively and comfortably by using the adjustable heat settings for a quick change.
Infrared oil heaters deliver heat fast and exactly to the place where it is required without any air movement. They are suitable for dust-free drying walls or paints, defrosting machinery or pipelines, heating the working areas.
To ensure maximum use and easy transportation around factories, sites, warehouses, workshops and more, these heaters have been designed with a sturdy frame and handle and feature large wheels allowing for heat to be directed to wherever is needed without any hassle.
Features & Benefits
Runs on diesel or kerosene.
No airflow - ideal for dusty areas.
Portable design.
230V power supply.
Perfect for heating & drying on site.
Low noise.
High quality components.
Adjustable heat settings.
Optional room thermostat.
Anti-tilt switch.
Suction filter and inlet filter.
Electronic flame control with photocell.
Post-ventilation.
Need some help?