Master HALL 3000 3kW 230V Infrared Heater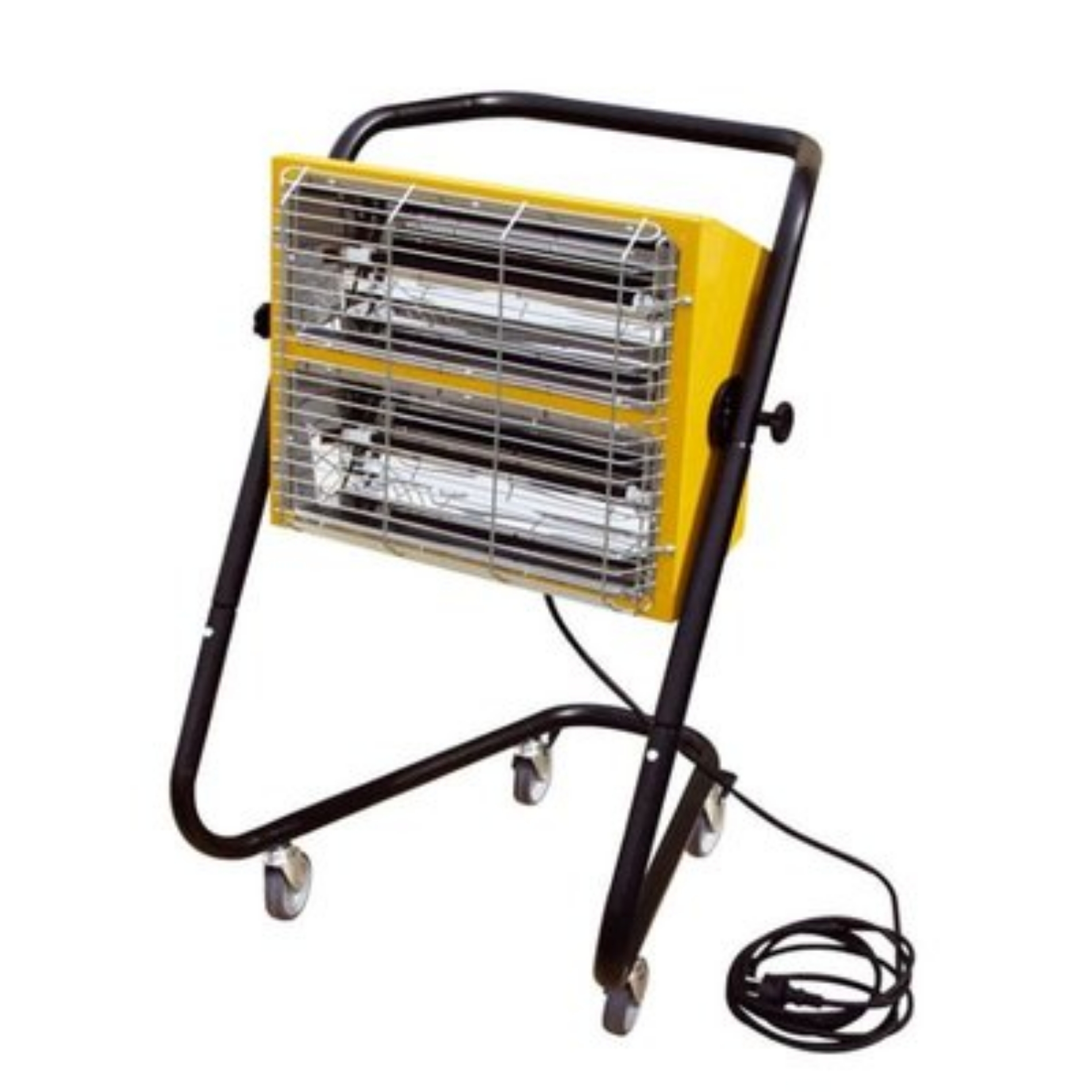 Master HALL 3000 3kW 230V Infrared Heater
£572.72
Detailed Description
The Master HALL 3000 infrared electric heater is perfect for homes, workshops, offices, and other close environments. Instead of warming the air, this infrared electric heater will warm localised objects and people directly to ensure the radiant heat is felt immediately, without waiting for the room to gradually warm up. Surfaces from approximately 8 metres away can be heated by the short-wave infrared radiation without causing glare or producing dazzling light.
With a working life of up to 5,000 hours, these lamps have a compact, durable design with a handle for enhanced practicality. With 4 locking castors, this heater is mounted on a sturdy, durable frame making it easy to relocate. The heat can be directed to where it will be most effective by altering the adjustable head to the required angle. The 2 different heating settings available ensure both lamps can be used to produce a maximum of 3kW heat output, or just one lamp can be used for a 1.5kW heat output.
Features & Benefits
Ideal for workshops, garages & sites.
Two variable heating settings.
Compact, versatile & portable.
Sturdy metal frame.
Locking castors.
Adjustable heat.
Low glare lamps.
3kW heating power.
Need some help?