Master F 75 71kW Electric Fan Heater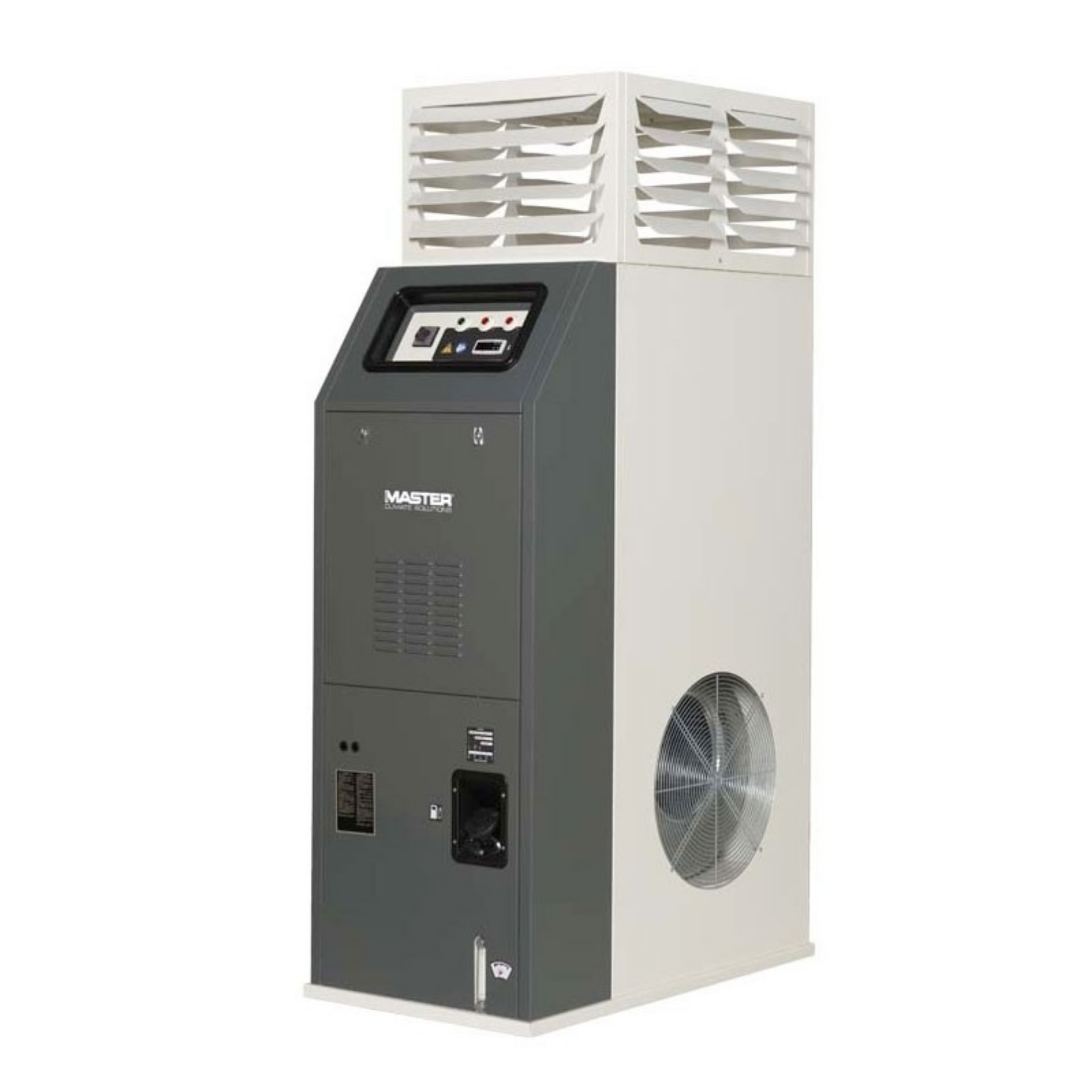 Master F 75 71kW Electric Fan Heater
£5262.96
Detailed Description
Master F 75 has automatic and thermostatic operation, allowing you to adjust the desired temperature without wasting energy.This Hot Air Generator only needs to be connected to a flue and connected to a 230V single-phase power supply to operate.
The indirect heater is in fact already equipped with a mounted and pre-set oil burner, a room thermostat, an integrated large-capacity fuel tank and a supply air plenum on 4 sides.
Master F 75 has a stainless steel combustion chamber and a large integrated diesel tank . Its rated power is 70.8kW with an air flow rate of 6000m³/h. Diesel operation consumes approximately 5.6 kg/h of fuel with an electrical consumption of 1350W.
The power supply is single-phase 230V. The outlet diameter of the flue gas discharge pipe is 153 mm with a total air pressure of 150pa.
Features & Benefits
Large built-in oil tank
Integrated burner with electronic flame control and photocell cut-off
Fan limit thermostat with automatic reset
Summer/winter switch for ventilation only
Centrifugal fan
Stainless steel combustion chamber
High efficiency dual-circuit heat exchanger
Wide inspection doors for easy cleaning
Built-in thermostat
Need some help?