Master DH 721P 21l/24h Compressor Dehumidifier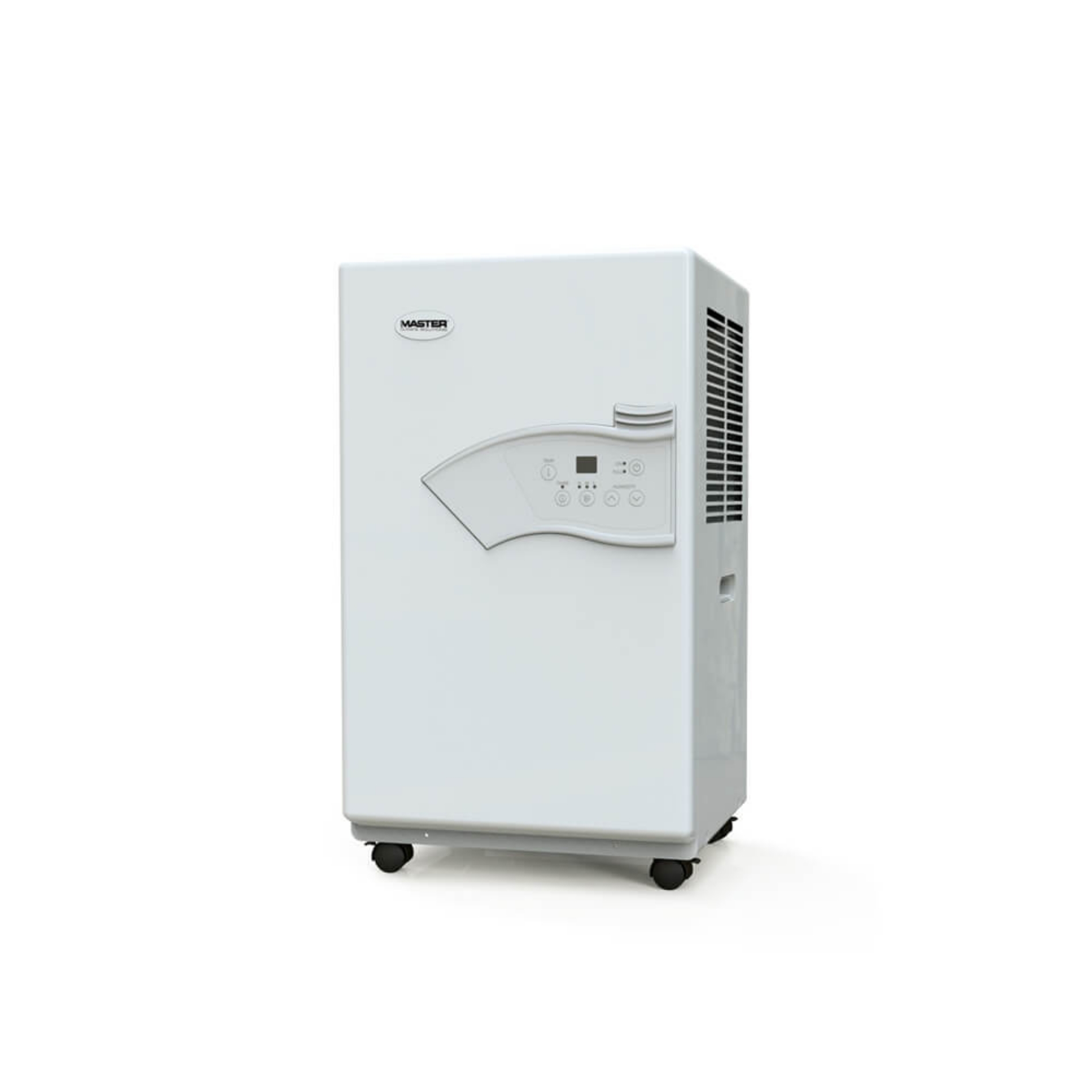 Master DH 721P 21l/24h Compressor Dehumidifier
£390.34
Detailed Description
The DH 721P dehumidifier is equipped with a built-in hygrostat and can be left on continuously. This durable machine is suitable for rooms up to approximately 390m. The excess air moisture is condensed and collected in the water tank with a capacity of 4.7l.
The dehumidifier switches off automatically when the tank is full, but it can also be connected to a water hose for constant removal of the condensed water and constant operation.
Originally designed for the construction industry, these sturdy units are perfect for a variety of challenging working conditions and grow-room environments.
This dehumidifier is fitted with castors for extra mobility, if you move the unit, it should first be switched off and the water tank emptied.



Features & Benefits
Digital control
High efficiency
Durable casing
Simple operation
Built-in hygrostat
Continuous operation possible
Water tank with automatic shut-off when full
Possibility to connect a hose to remove condensed water
Air filter
Technical Specification
Installation Type
Free Standing
Extraction Rate (L/24hr)
21
Extraction Method
Tank with Gravity Drain
Document Download
Documentation File Format Size
Master DH 721P User Manual
PDF
1.4 MB
Need some help?