Master DH 62 52l/24h Compressor Dehumidifier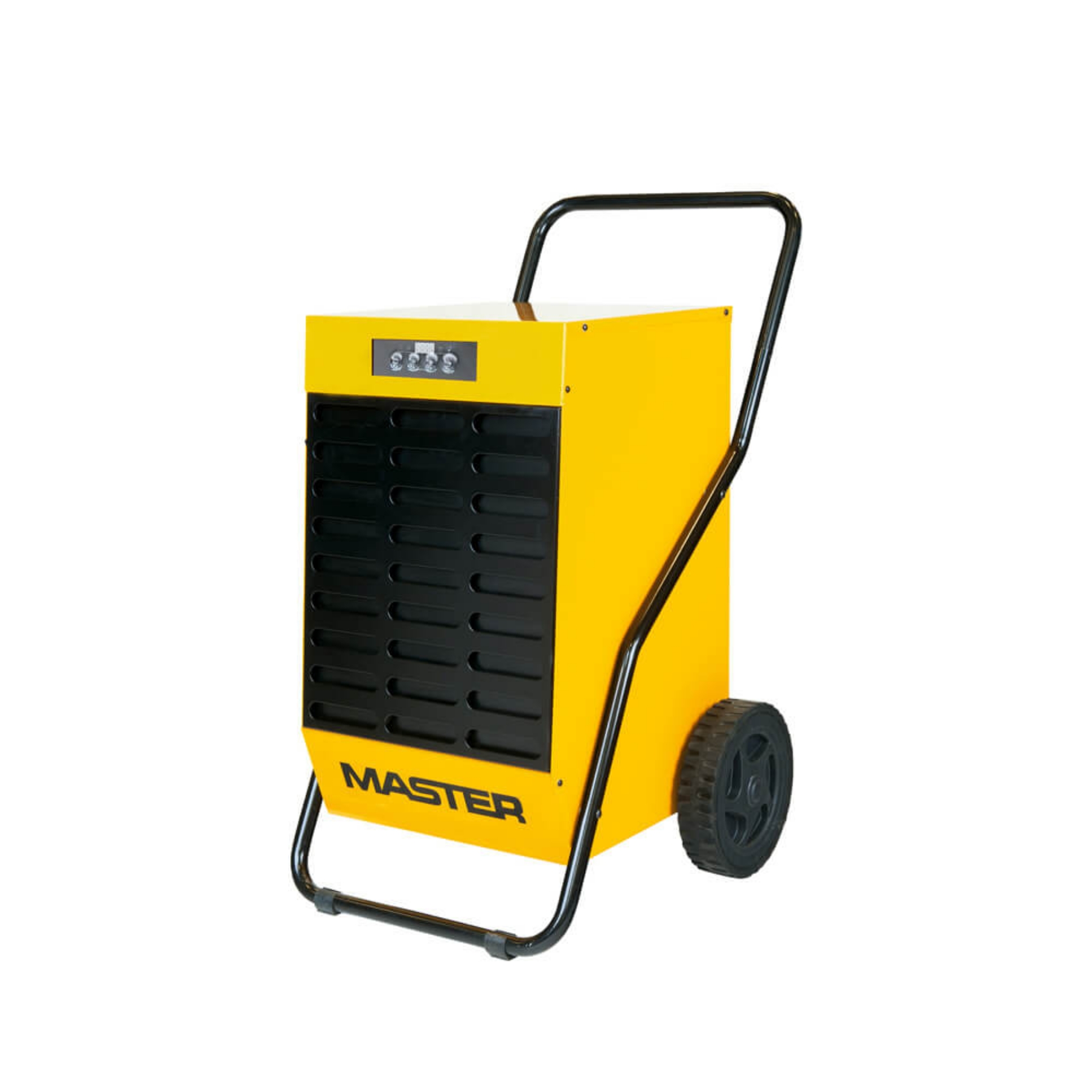 Master DH 62 52l/24h Compressor Dehumidifier
£1491.48
Detailed Description
The Master DH 62 is an incredibly powerful, practical, and efficient refrigerant dehumidifier designed to thrive in the most challenging environments. It is very easily transported to different areas for spot drying as features large wheels and a sturdy handle. For a more convenient storage solution, these units are stackable. Very low maintenance required as cleaning is suitable by using a jet wash.
Featuring user friendly controls and a built-in humidistat, allowing the user to set the desired humidity level. For water to be pumped away from the area, an optional condensate pump is available for the unit. A hot gas defrost system is also built into this Master dehumidifier to melt the ice and allow the water to filter out with the condensation.
Available in 230V only or dual voltage units. DV units can be adapted to work on a 230V or 110V site supply. For the correct voltage to be selected at the voltage switch, dual voltage machines require a plug change.
Features & Benefits
Can be cleaned with water jet
Dual voltage
Easy to open for cleaning
Heavy-duty, rotomoulded casing
High efficiency
Hour counter
Large water tank with automatic shut-off when full
On-board humidistat
Possibility of continuous operation (24h/day)
Stackable
Technical Specification
Installation Type
Free Standing
Extraction Rate (L/24hr)
80
Extraction Method
Tank with Gravity Drain
Need some help?