Master CCX 4.0 Portable Air Conditioner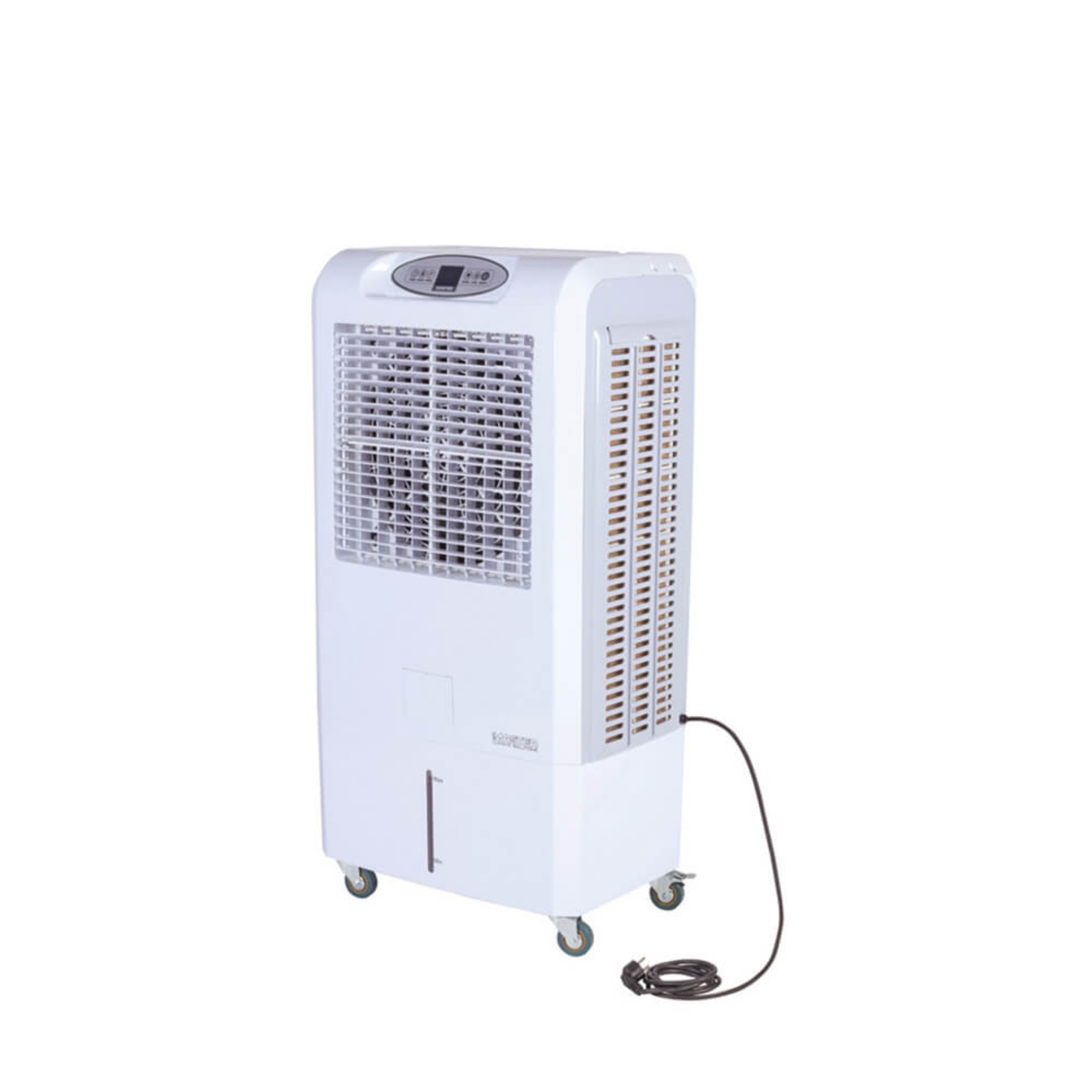 Master CCX 4.0 Portable Air Conditioner
£490.91
Detailed Description
The Master CCX 4.0 is a fully portable, energy efficient evaporative cooler designed to lower excessive temperatures in large industrial working areas. To easily find your ideal cooling modus, this unit can be remote controlled.
The internal fan features three speeds allowing cool air to be blown to the front of the machine, making it much more comfortable. This unit is simple to operate as it features easy to use controls.
To maximise the cooling effect, water is spread evenly over the cooling pads by the integrated after distribution system, making sure the entire surface is kept wet. The cooling pads are manufactured from fluted cellulose sheets that are glued together.
To prevent rotting and to ensure easy maintenance and a long service life, the material is chemically impregnated with special compounds.
Features & Benefits
Wheeled units with integrated water tank for multiple applications
Long running time without the need to re-fill the water
Low installation and maintenance costs
Easily portable with integrated carry handles
Multiple settings and running features
Easily operated using remote control
What's In The Box
Master CCX 4 bio air cooler
Remote control
Need some help?