Master BV 290 Dual Voltage 85kW Indirect Oil Heater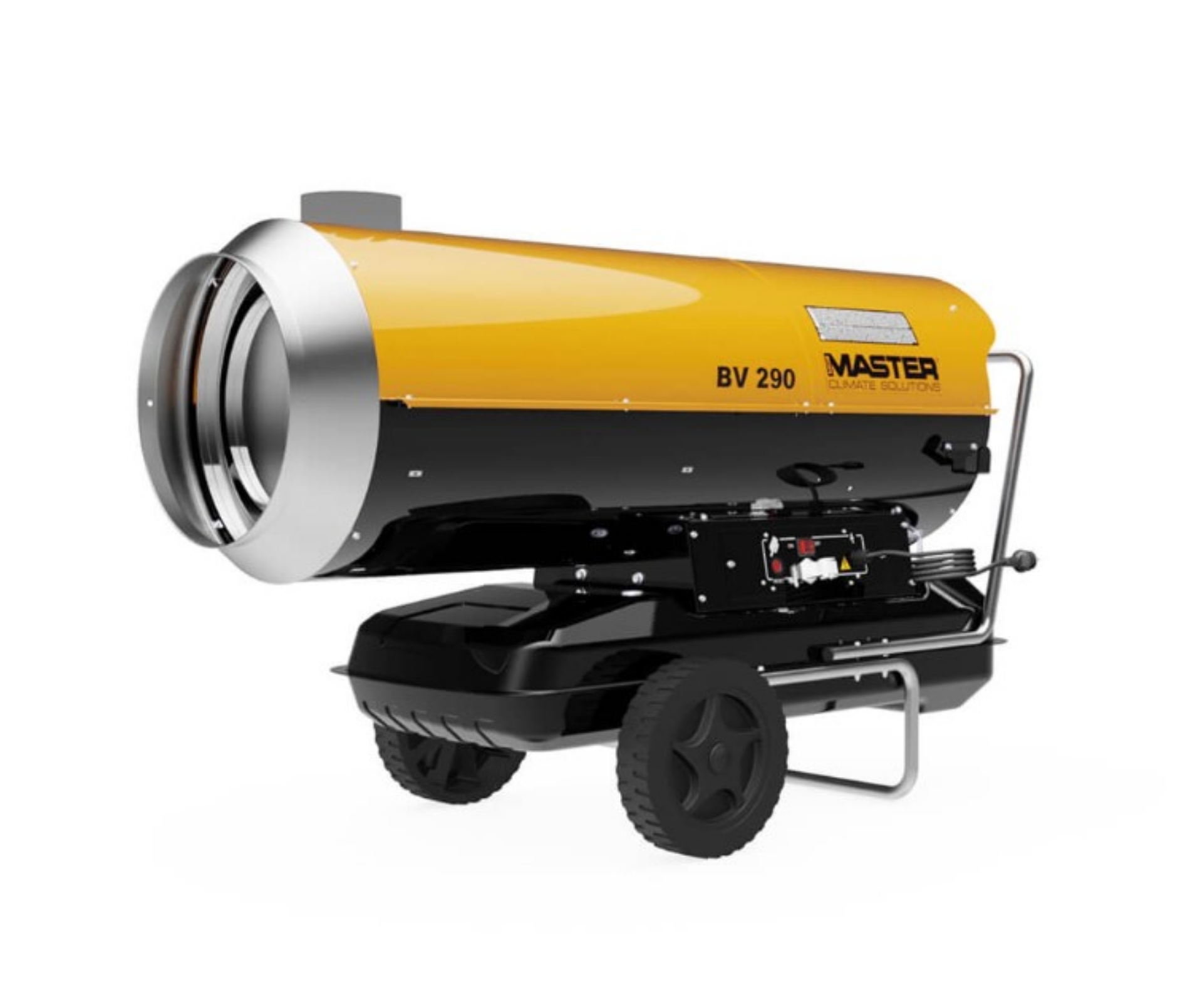 Master BV 290 Dual Voltage 85kW Indirect Oil Heater
£2917.84
Detailed Description
This highly efficient indirect oil fired heater is built to last with its stainless steel combustion chamber, heavy-duty metal outer casing, thermally protected motor and three separate filters for oil, suction and inlets.
Ideal for a range of commercial and industrial heating applications, these indirect space heaters circulate only fume-free, safe and clean warm air into the space, while fumes are exhausted outside via a flue.
It is the ideal heating solution for events, marquees, halls, warehouses, factories and more.
This powerful 85kW Dual Voltage indirect heater is the perfect appliance to control climate within poorly ventilated areas such as warehouses, factories and event halls.
High quality Features such as a thermally protected motor, three oil filters (oil pump filter, suction filter and inlet filter), electronic flame control with photocell, stainless steel combustion chamber, oil tank with level indicator and diagnostic LED help to ensure reliable, effective and safe performance.
Please note:
Ventilation of the room is necessary to prevent a deficiency of oxygen when using this product.
Features & Benefits
Clean hot air
Optional connection to a flexible tube
Flue gas exhaust
Heat exchanger
Overheat thermostat
Post-ventilation
Thermally protected motor
Three oil filters: oil pump filter, suction filter and inlet filter
External suction filter with transparent glass cup
Electronic flame control with photocell
Stainless steel combustion chamber
Oil tank with level indicator
Trolley included
High quality brand fuel pump
Fuel pump with access for easy maintenance
Snorkel – breather for non-drip fuel tank
Diagnostic LED
105 Litre Fuel Tank
Clean, Fume-Free Warm Air
Warm Air Can Be Ducted
Flue, Thermostat & Cover Available As Accessories
Ideal For Marquees, Workshops & Events
Runs on Diesel or Kerosene
Dual Voltage
Need some help?