Master BCB 19 Black Box Portable Air Conditioner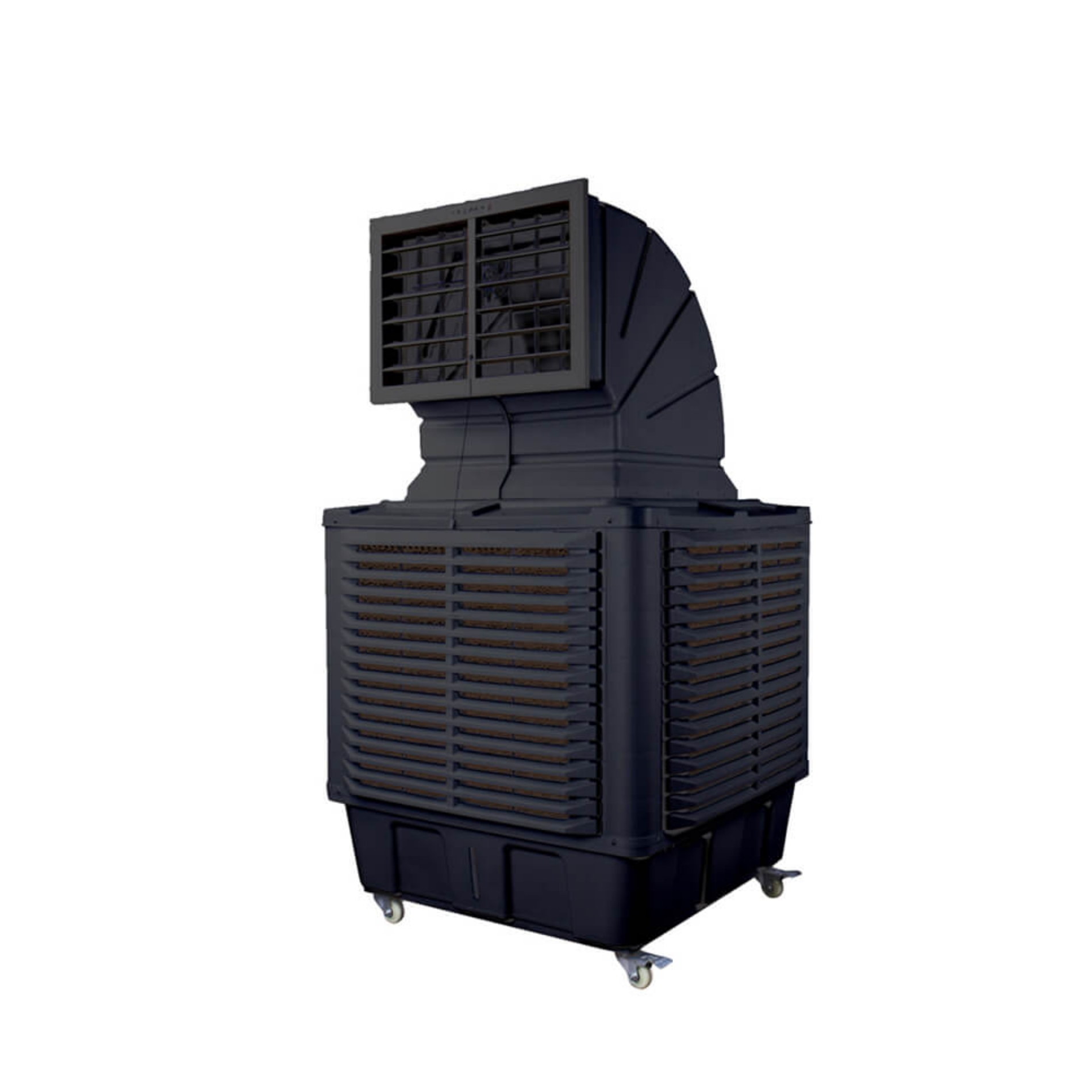 Master BCB 19 Black Box Portable Air Conditioner
£2590.57
Detailed Description
The BCB 19 evaporative cooler has been designed to work well in high humidity environments and provide spot cooling where needed to quickly cool down areas. This unit features an external filter which ensure protection against dust and dirt from the environment. When the cooler is inactive, the automatic self-cleaning, self-draining and self-drying will kick in allowing for very little maintenance.
To create the ideal climate, the adjustable 12 speed fan can be altered. The use of Master air coolers strongly reduces the CO₂ impact compared to air-conditioners. Ideal for well-ventilated spaces like party and event tents.
How does it work
The heart of the evaporative cooling system is the cooling pad where the water evaporates and the air passing through the pads is cooled. Evaporative cooling pads are manufactured from fluted cellulose sheets that are glued together. The material is chemically impregnated with special compounds to prevent rot and ensure a long service life and easy maintenance.
Evaporative cooling and humidity
A given volume of air at a certain temperature and pressure is capable of absorbing and holding a certain amount of water vapour. If that volume of air contains 50% of the moisture it is capable of holding, we say it is at 50% relative humidity.
The hotter the day, the drier the air, the more cooling can be done by means of evaporation. In other words, the cooling effect is best when you need it most.
Our evaporative coolers are developed to work well in high-humidity environments too, however, and will remain much more efficient than a simple fan that just circulates warm air.
Our coolers will increase humidity by 2 to 5%, depending on temperature and humidity in the environment you want to cool. The slight increase is not noticeable in ventilated areas where the air produced by the unit is exhausted.
Features & Benefits
Axial fan with optional ducting for cool air
Easy to move with functional wheels
Ideal for well-ventilated spaces like party and event tents
Infrared remote control
Low energy consumption
No chemicals or refrigerants
Plug-and-play principle, connect water and enjoy cool air
Virtually maintenance-free equipment
Technical Specification
Power Consumption (W)
1100
Tank Capacity (Litres)
250
Need some help?