Master BC 341 Portable Air Conditioner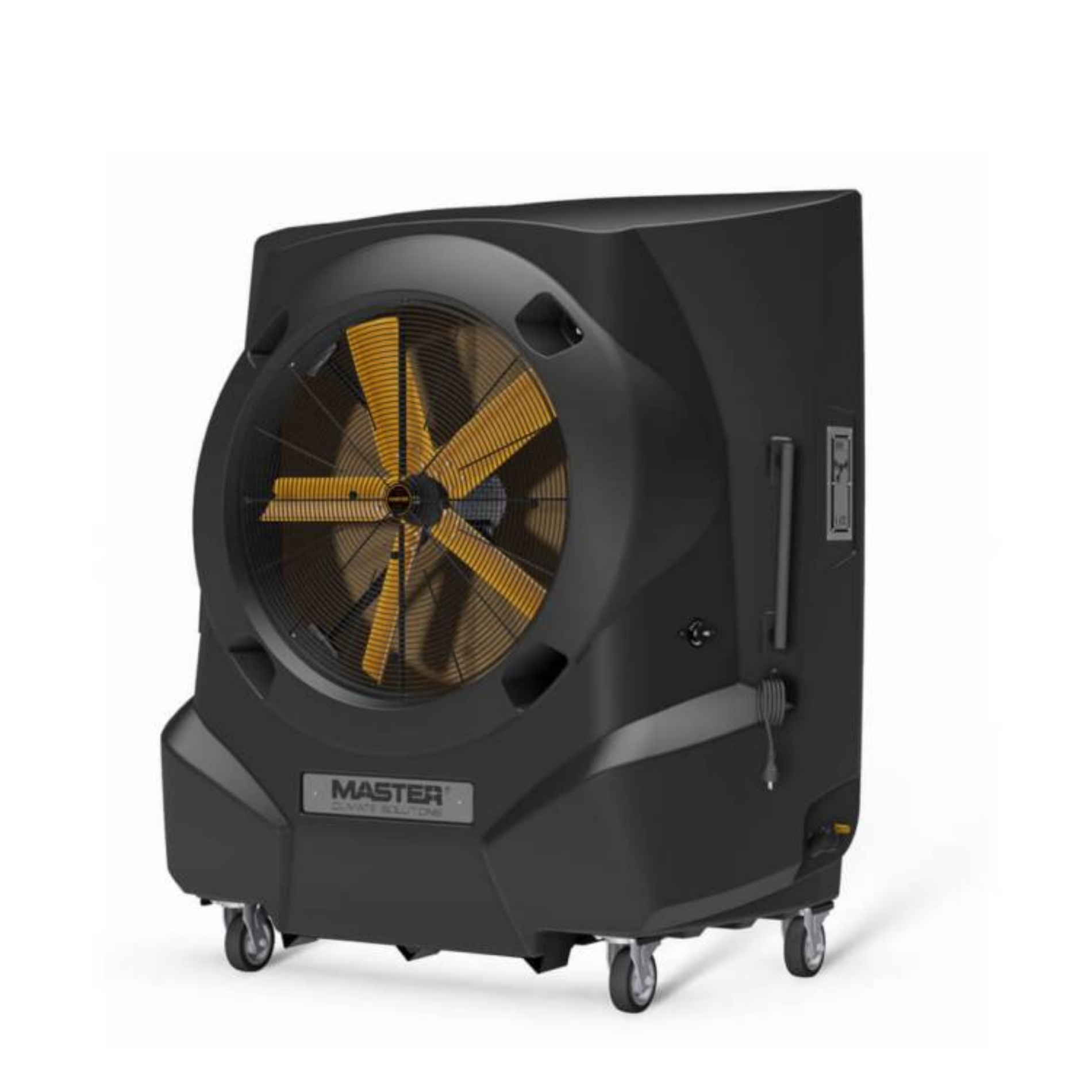 Master BC 341 Portable Air Conditioner
£2982.95
Detailed Description
The Master BC 341 industrial evaporative cooler is ideal for controlling the temperature in large working spaces.
It features a powerful airflow of 30,000m3/h, which can circulate spaces of up to 400m² quickly and easily. Portable air cooling with integrated UV light removes any risk of virus and bacteria disinfection.
This evaporative air cooler is suitable for warehouses, workshops, factories, hangars, leisure and sports centres, event spaces, and much more. It does not require any installation or complicated ducting, and it is ideal for areas where traditional air conditioning units are not suitable.
The internal water tank holds 200 litres of water, and as the cooler consumes up to 15 to 20 litres per hour, this allows for long operating hours. You can connect the unit to a permanent water feed for extended running times using the 1/2" direct water connection.
Features & Benefits
Applications: Workshops and warehouses, plastic, glass, assembly and painting plants, agriculture, greenhouses, and aircraft hangars
Easy to maintain
Evaporative filter pads, blocking dirt
Low energy consumption – 13 kW
Low running costs
No installation, no duct work required
Powerful air volume 30,000 m3 /h to cool large working areas
UV lamp, disinfecting the water
Technical Specification
Power Consumption (W)
1050
Tank Capacity (Litres)
200
Need some help?