Master B9 9kW Electric Fan Heater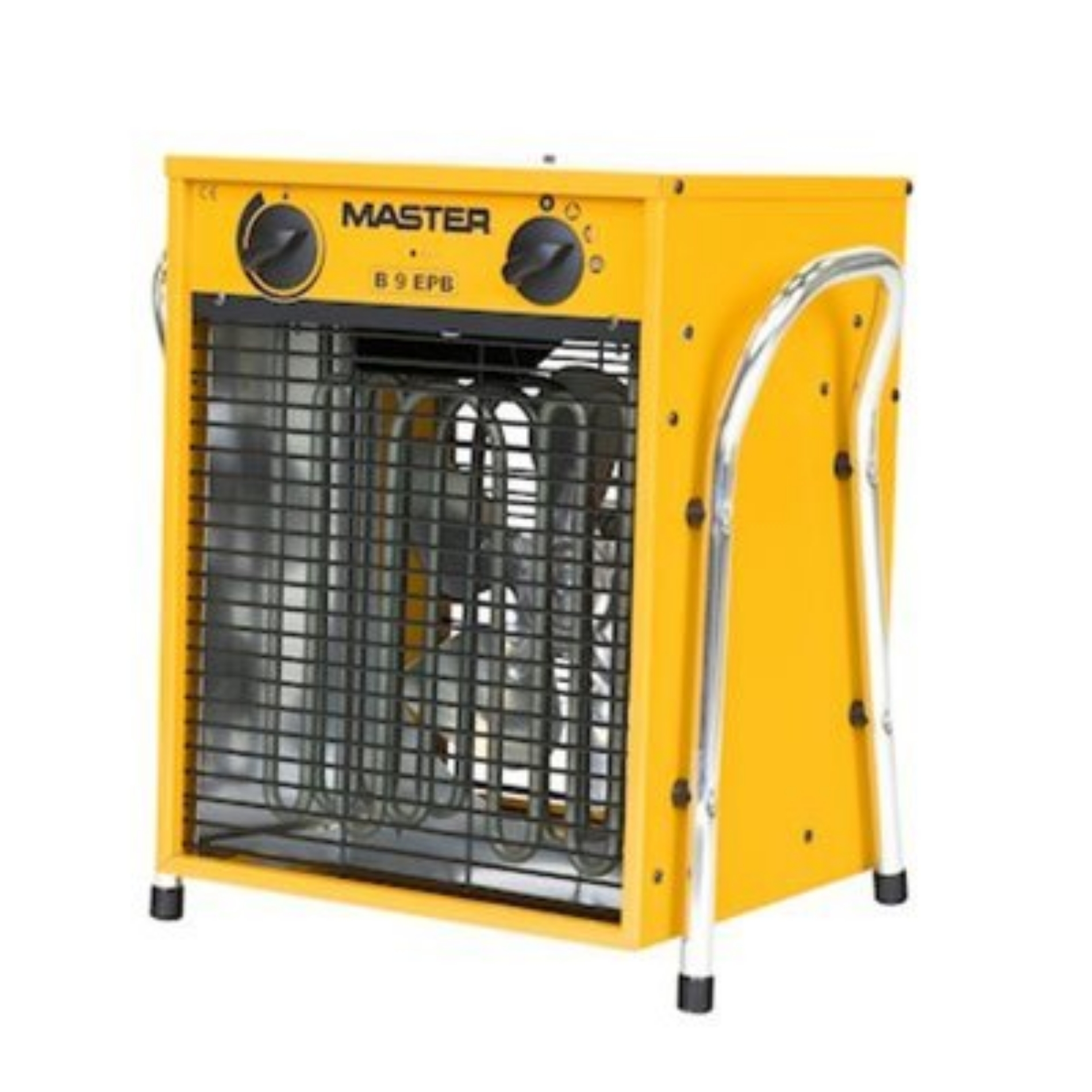 Master B9 9kW Electric Fan Heater
£206.59
Detailed Description
The Master B9 industrial electric fan heater is capable of heating large rooms quickly and efficiently. This unit features a thermostat dial allowing the user to set the required temperature. To maintain the set temperature, the heater will turn itself on and off as required. To ensure safety on site, the Master B9 heater also features an overheat thermostat and motor, with thermal protection.
Electric fan heaters are highly efficient devices used in variety of applications. They provide clean, fast and safe heating and are ideal for temporary or emergency heating, as they are easy to use and are fully portable. Master electric heaters use only certified top quality components, which ensures their reliability and efficiency.
Features & Benefits
32A, 400v 3 phase power supply.
800 m³/h airflow.
Adjustable heat output.
Clean, fume-free warm air.
Ideal for industrial & agricultural buildings.
Integrated thermostat.
Overheat protection.
Ventilation mode.
Need some help?