Master B 35 10kW Direct Oil Heater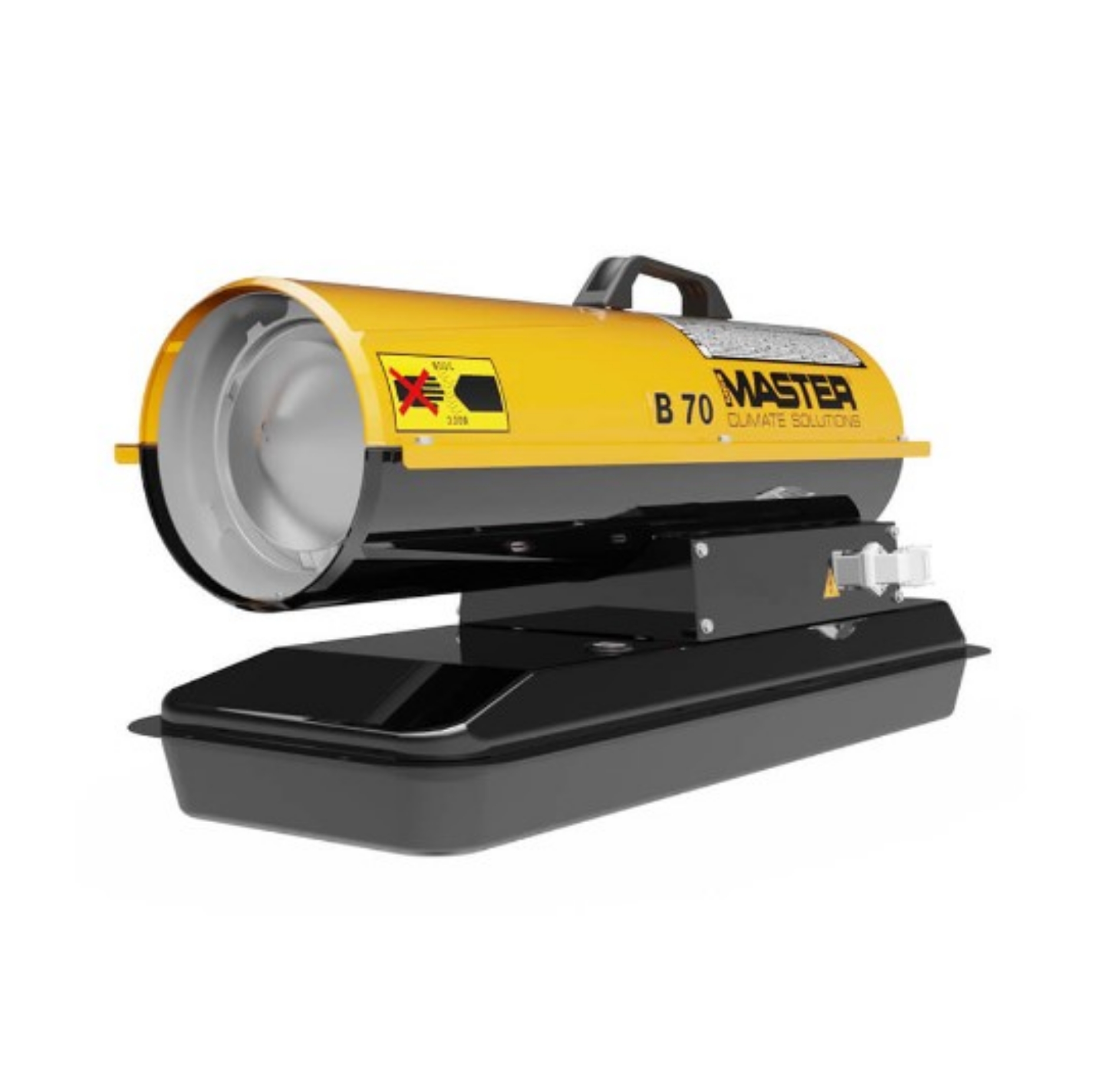 Master B 35 10kW Direct Oil Heater
£365.83
Detailed Description
Direct heaters are highly efficient and provide large volumes of instant heat where it is required. They are best used in open or well ventilated spaces such as warehouses, factories or on construction sites to name but a few.
The direct heater is placed inside the space you are looking to heat and must be well ventilated, if ventilation is an issue please look at our range of Indirect Diesel Oil Heaters.
The Master range of direct heaters range from 10kW or 32,200 Btu to 111kW or 379,000 Btu and are available in 110, 240 or Dual voltage dependent on the model.
The new B series heaters are equipped with a TH5 room thermostat socket (available separately - optional) and a fuel level indicator. In addition, the housing has an additional upper and lower embossing, which strengthens the structure and stiffens it, preventing deformations and extending the life of the housing.
Please note:
Ventilation of the room is necessary to prevent a deficiency of oxygen when using this product.
Features & Benefits
High air flowTwo oil filters – oil tank filter and suction filter
Thermally protected motor
Electronic flame control with photocell
Stainless steel combustion chamber
Trolley included for B 100, B 150 and B 300
Oil tank with level indicator
Designed for easy handling and transportation
Easy maintenance
Need some help?