Master B 18 18kW Electric Fan Heater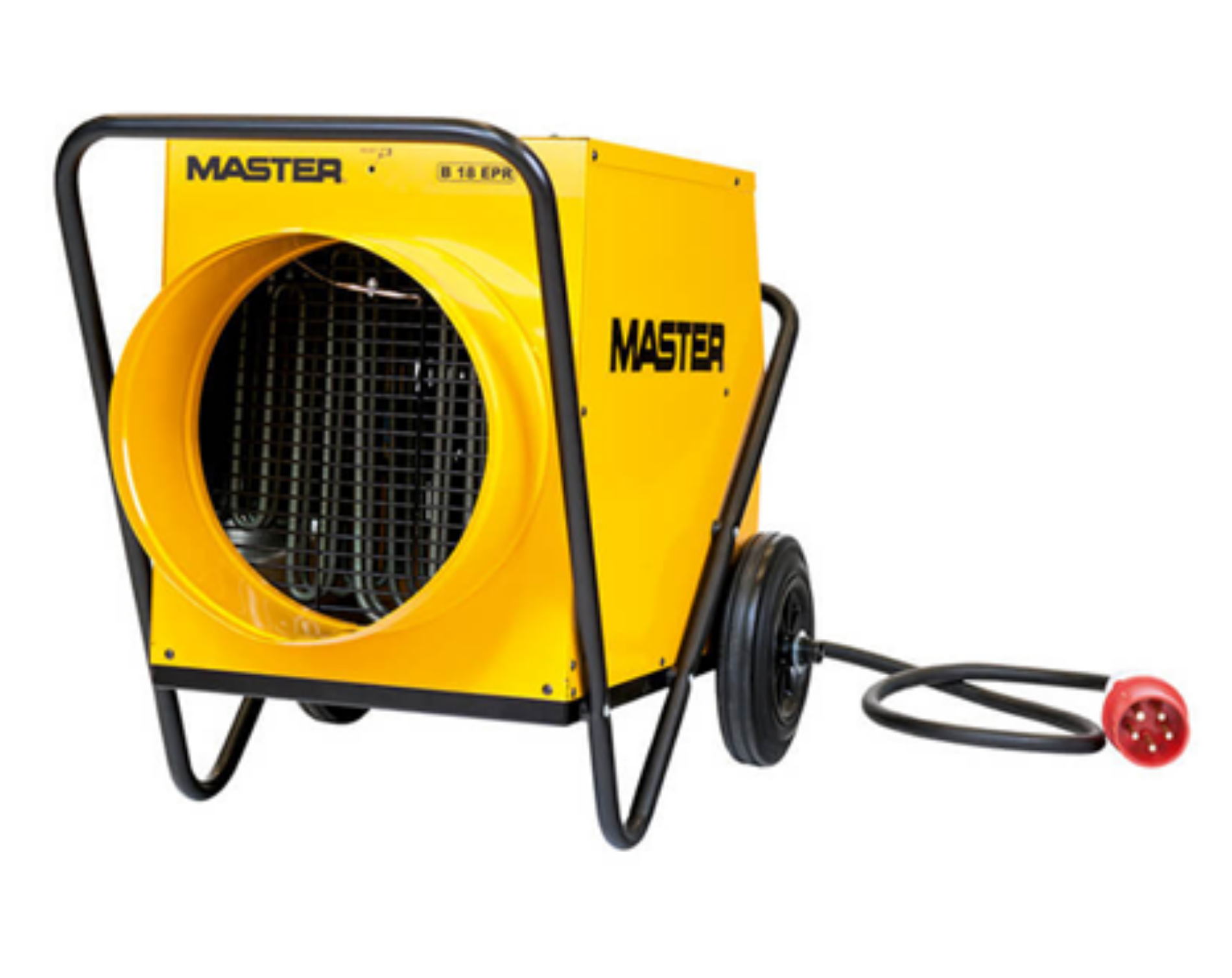 Master B 18 18kW Electric Fan Heater
£818.18
Detailed Description
The Master B 18 is a safe and reliable electric heater with a compact and lightweight design making this 18kW electric fan heater easy to carry, transport, and store.
The ductable option will allow for direct heat in any space required, with the actual heater placed in a different location. To make this heater easy to transport, it features large wheels and a sturdy handle with a robust, steel body to ensure it can withstand the strain of regular use and transit in the most challenging conditions.
Adjustable heat settings are including into the build of this heater, allowing the user more control over the environment at the flick of a switch. These heaters do not require any oxygen consumption and do not create any odours or fumes.
Features & Benefits
Adjustable heat.
Large wheels for easy transport.
Lifting eyelets for easy transport.
Manual reset.
Motor with thermal protection.
No fumes, no odours, no humidity.
No oxygen consumption.
Overheat thermostat.
Possible connection to a flexible tube.
Summer/winter switch for ventilation only.
Need some help?