Master B 100 29kW Dual Voltage Direct Oil Heater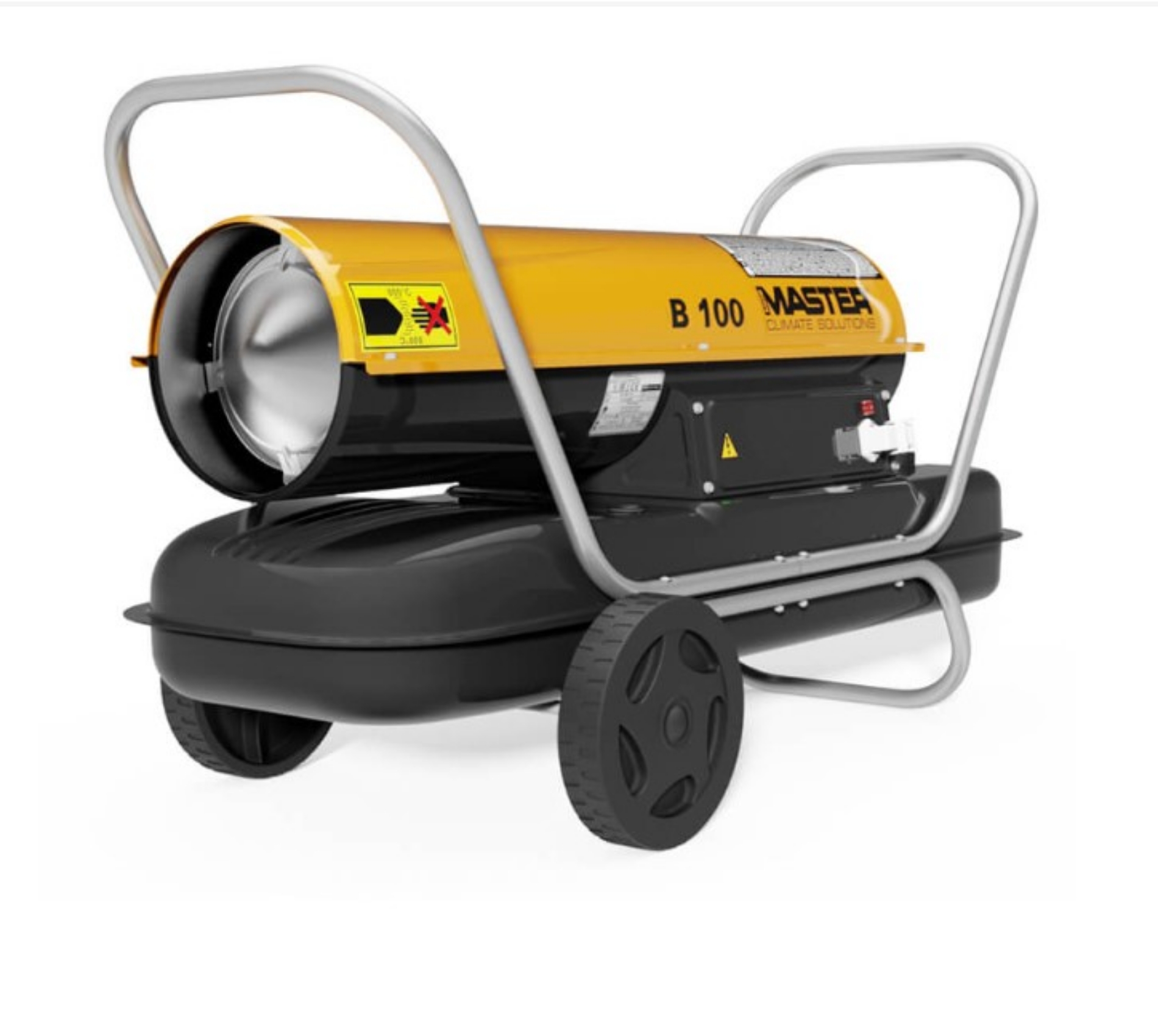 Master B 100 29kW Dual Voltage Direct Oil Heater
£749.00
Detailed Description
Master B 100 29kW Dual Voltage Direct Oil Heater
This 29kW Dual Voltage direct oil fired heater is built to last due to its heavy-duty and robust exterior body, stainless steel combustion chamber and thermally protected motor.
The Master B150 Dual Voltage boasts a lightweight chassis considering its performance capabilities making it an ideal space heater for moving around or between sites.
This portable master space heater features a thermally protected motor and can also be attached to external analog or digital thermostats to give operators even more control over the application area temperature.
The Master B150 Dual Voltage heater is specifically designed for portability and consists of easily serviceable parts including the oil and suction filters and an oil tank level indicator.
The new B series heaters are equipped with a TH5 room thermostat socket (available separately - optional) and a fuel level indicator. In addition, the housing has an additional upper and lower embossing, which strengthens the structure and stiffens it, preventing deformations and extending the life of the housing.
Please note:
Ventilation of the room is necessary to prevent a deficiency of oxygen when using this product.
If you need assistance, please contact our team on 0330 175 9558 or email orders@sunbeltsales.co.uk. Alternatively, you can use our live chat option.
Features & Benefits
High air flow
Two oil filters – oil tank filter and suction filter
Thermally protected motor
Electronic flame control with photocell
Stainless steel combustion chamber
Trolley included for B 100, B 150 and B 300
Oil tank with level indicator
Designed for easy handling and transportation
Easy maintenance
Suitable For Building Sites & Well Ventilated Areas
Runs on Diesel or Kerosene
Dual Voltage
99,300 Btu
29 kW
44 Litre Tank
Need some help?