Masterkool iKOOL 10 Plus 9.3L Evaporative Air Cooler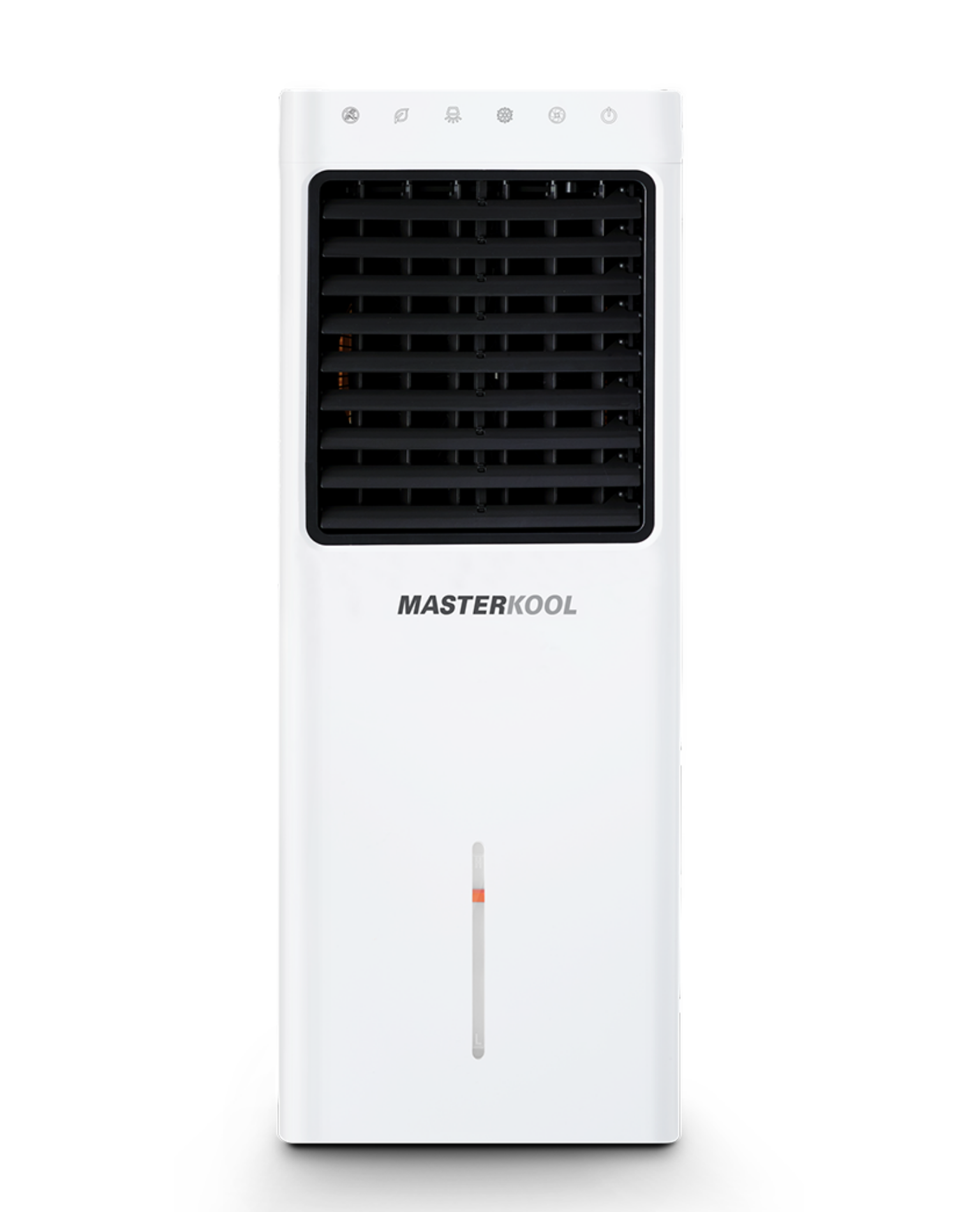 Masterkool iKOOL 10 Plus 9.3L Evaporative Air Cooler
£169.00
Detailed Description
Masterkool iKOOL-10 Plus Portable Air Con, part of the Masterkool air conditioning range.
Presenting a great, new range of portable air conditioners exclusively from MasterKool. This stand alone, quiet and reliable unit is a great alternative to a fan cooler. Ideal during the warm summer months, the iKool-10 Plus provides a cost effective, efficient and reliable cooling solution for homes and small offices alike.
Also known as Air Coolers MasterKool Portable Air Conditioners simply use the process of evaporation to create a cool environment, without the need for an expensive air conditioning system. They are simple to use, portable and cheap to run.
Features & Benefits
Reduce 5-15°C.
Modern & space-saving design.
9.3 litres water tank for 10-13 hours.
Water level sensor.
Remote control.
Ionizer function.
Special fan blade for strong air flow.
Can reduce room temperature by 5-15 degrees.
Tank Capacity: 15 Litres.
Sleek, compact designed air cooler.
Includes remote control & timer.
Powerful air flow.
12 month warranty.
Please contact us if you require further information or advice.
Technical Specification
Controls
Electronic control
Plug
13amp 3 pin with a 1.8m cord
Colour/Finish
Black & White
Document Download
Documentation File Format Size
Specification Sheet
PDF
8.2 MB
Related products
NEXT DAY DELIVERY!*
Quiet Sleep Mode
Turbo Blast Mode
Energy Saving Off-Time
7 Litre Water Tank

In stock
Need some help?