Martin Industries KFR-36YW/LUX Black 3.5kW Split System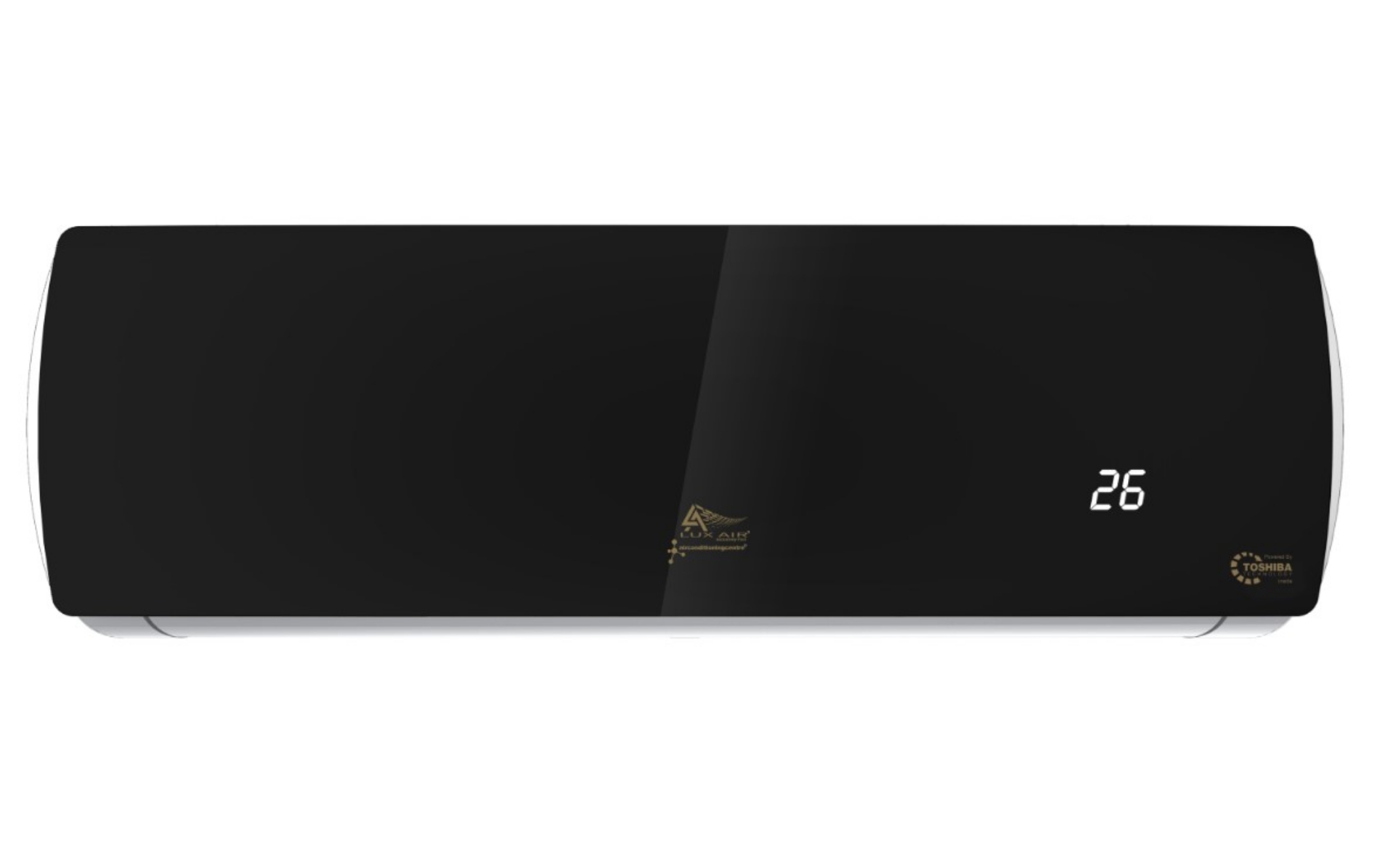 Martin Industries KFR-36YW/LUX Black 3.5kW Split System
£565.00
Detailed Description
Martin Industries KFR-36YW/LUX
LUX AIR - Air Conditioning with the ability to sanitise and clean the air in a room with the same system that delivers cool air only seems logical. The split air conditioning units are perfect for both residential and commercial use. The KFR-36YW/LUX is a highly energy efficient, easy to install, multipurpose single wall split unit and can be used all year round. It will keep your home or office cool and fresh during the summer months and toasty and warm throughout the winter.
Featuring 3 in 1 Filter (Vitamin C, Silver Ion, and Anti-Virus filters) - Air filters to remove odours and particles and anti-mould coating for hygienic operation
The split system air conditioning units consist of an indoor and outdoor unit, connected via copper piping. This unit comes with a pipe kit as standard (4m). You can add length via the dropdown above if you have a larger distance between the indoor and outdoor units. The outdoor unit contains the condenser and removes heat and condensation from the room, dissipating it outside.
Installation
Our residential customers are looking to save money on sourcing the equipment with intentions to install the hardware, either themselves or by the builder. You will need an F-GAS registered engineer on standby to come and commission the unit once it is in place.
Alternatively, you could have your engineer completely fit the unit from start to finish, having saved a small fortune by sourcing the system from us.
We will ensure you are buying the correct unit for your space. If you need assistance please contact our experts on 0330 175 9558 or email orders@sunbeltsales.co.uk. Alternatively, you can use our live chat option.
Features & Benefits
UV-C lamp
3 in 1 Filter (Vitamin C, Silver Ion, and Anti-Virus filters)
4D air flow
Integrated built-in Wi-Fi
Adjustable fan speeds for rapid cooling or minimum noise
Oscillating air vanes for maximum dissipation of cold air
Timer feature to turn the unit on and off automatically
Air filters to remove odours and particles
Anti-mould coating for hygienic operation
Digital display
Heat pump model provides heating as well as cooling
Voice-controllable with Alexa and Google home
New refrigerant (R32) non o-zone depleting
Technical Specification
Sound Pressure (dBA)
36-42 Indoor Unit
Document Download
Documentation File Format Size
LUXAIR Specification Sheet
PDF
3.5 MB
What's In The Box
1x Black Wall Mounted Indoor Unit KFR-36YW/LUX
1x Outdoor unit KFR36-IW/LUX
1x Infrared Remote Control
1x 4m Twin Pipe Connecting (option to buy extension kit)
1x Instruction / Installation manual
Need some help?