Makita Type 41 Pro C30T Flat Stone Cutting Disc 115mm X 3mm X 22mm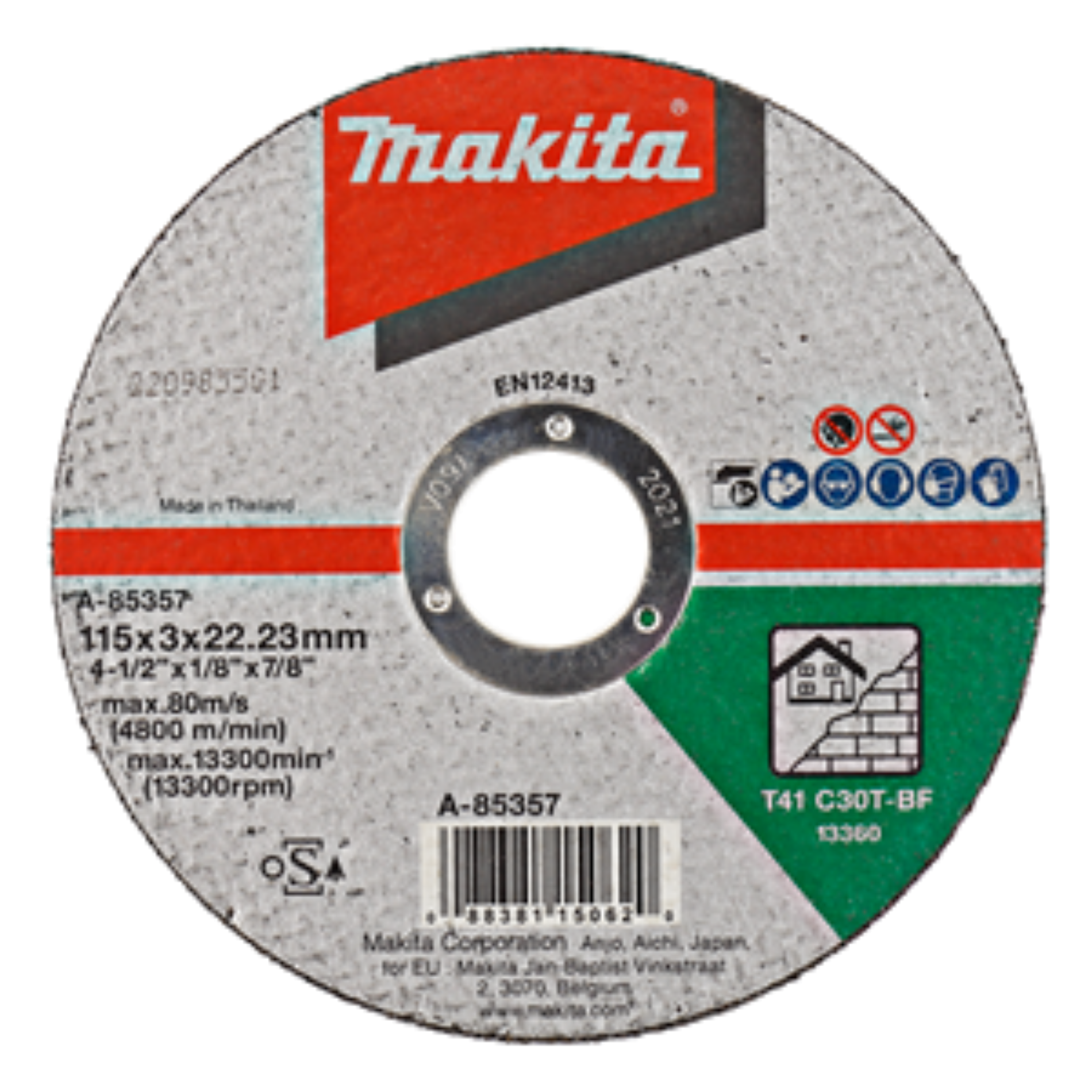 Makita Type 41 Pro C30T Flat Stone Cutting Disc 115mm X 3mm X 22mm
£1.18
Detailed Description
This Makita Type 41 Pro C30T Flat Stone Cutting Disc 115mm X 3mm X 22mm is perfect for cutting stone, light concrete and decorative masonry.
Features & Benefits
Cutting. Stone. Concrete. Decorative masonry.
Cutting and grinding discs can be used on machines as diverse as angle grinders and petrol cutters to cut or grind metal or masonry, including concrete.
A wide range of reinforced abrasives are available for most applications.


Need some help?